We've been recognised as one of the 100 Best Companies to work for
20.02.2020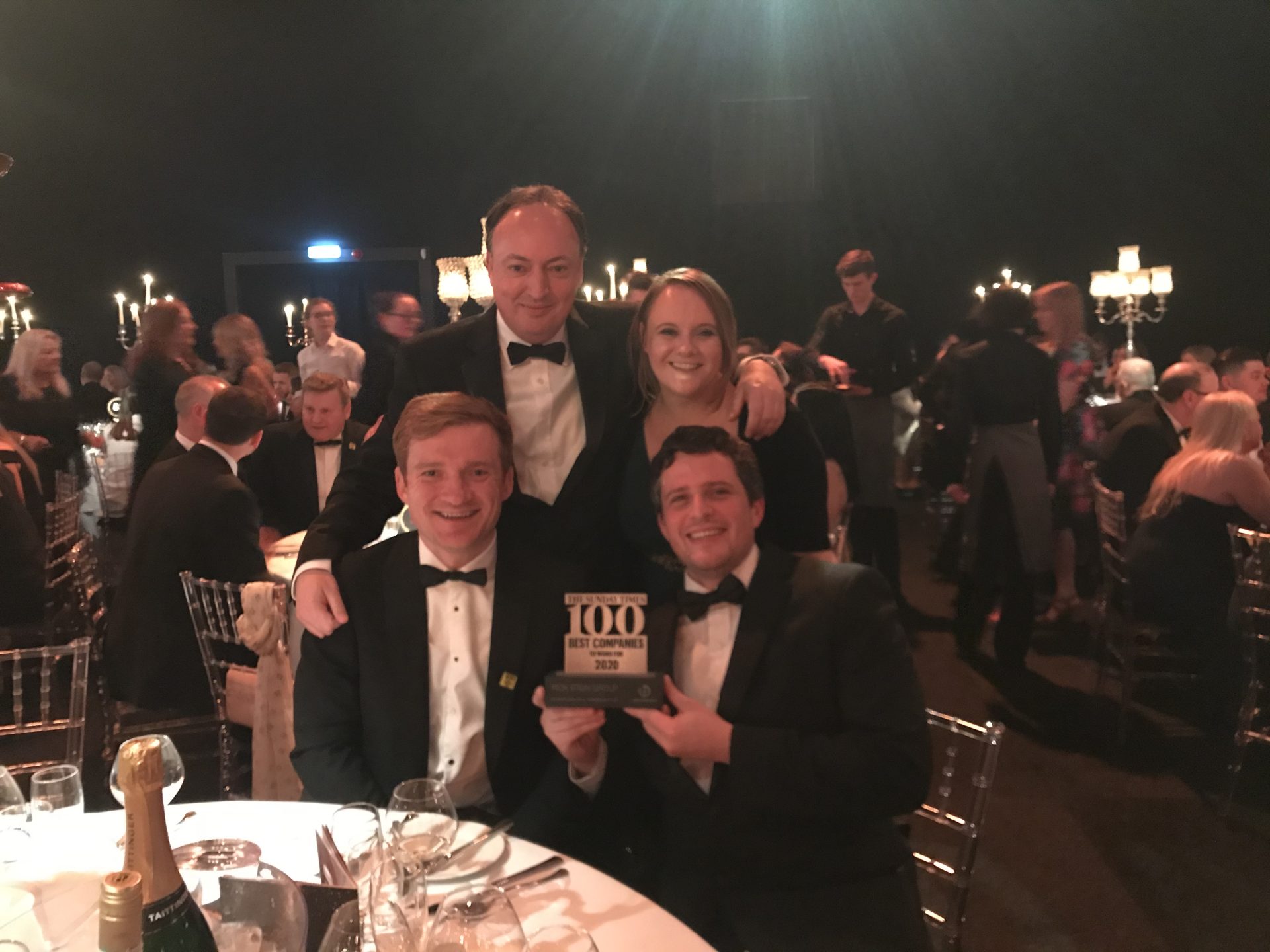 We're thrilled and utterly proud to have been recognised as one of the UK's Best Companies to Work For.
We're strong believers that if you look after your people, they look after the business and the accolade sees us appearing at number 55, as revealed at The Sunday Times 100 Best Companies awards ceremony held at Battersea Evolution on Thursday 20th February. On Wednesday 5th March we then found out that we were placed at number 27 in the Best Companies to Work For in the South West.
The Best Companies survey is the largest in the UK, surveying both employees and management to determine a true measure of workplace engagement and inspiring all businesses to build a happier, healthier workforce.
Charlie Stein said: "To be recognised by Best Companies in this way is something to be immensely proud of. Ever since my parents started the business in the 1970s, looking after our staff, as well as our customers, and making sure they feel valued has been a priority. We want everyone to feel that they're part of a team, that they belong, and they feel motivated coming to work. What we've achieved here is down to the hard work of everyone across all of our business and I'm delighted for the whole team."
Jonathan Austin, Founder and CEO of Best Companies added: "I would like to congratulate The Rick Stein Group on achieving a Two Star Accreditation and being named as one of the UK's Best Companies to Work for. Best Companies has been acknowledging excellence in the workplace since 2006 when we launched our Michelin style accreditation standard. We are proud to work with organisations like The Rick Stein Group who focus on their people and as such have been rewarded with an engaged workforce who tell us that they're a best company to work for."
If you're interested in enjoying our great team take a look at our current opportunities here