Cosy holiday cottage in Cornwall
This beautiful country holiday cottage in Cornwall has been lovingly restored and designed by founder Jill Stein as the perfect home away from home. Martindale is our traditional Cornish cottage with a secluded and pretty courtyard nestled in the quiet village of Penrose, just 6 miles from Padstow, Cornwall.
Escape to Cornwall
Martindale is a peaceful holiday cottage in Cornwall. This spacious home features an alfresco dining area, wood burning stove, extensive library for cosy nights in and a luxury hamper to greet you on arrival. Perfectly positioned to make the most of the nearby beaches, scenic walks along the coastal path or a visit into Padstow harbour, this property is brimming with Cornish charm.
Practicalities
Sleeps: 8 in 4 double rooms (2 en-suites)
Bathrooms: Family bathroom with bath and shower
Facilities: Dishwasher, washing machine, tumble dryer
Children: Yes – cots available on request
Pets: well behaved dogs welcome
Parking: Private, outside property
Mod Cons: TV room with 3D TV and DVD, Wi-Fi & Sonos
Arrival Day: Saturday for 7 nights & flexible for short breaks
Arrival Time: 5pm | Departure Time: 10am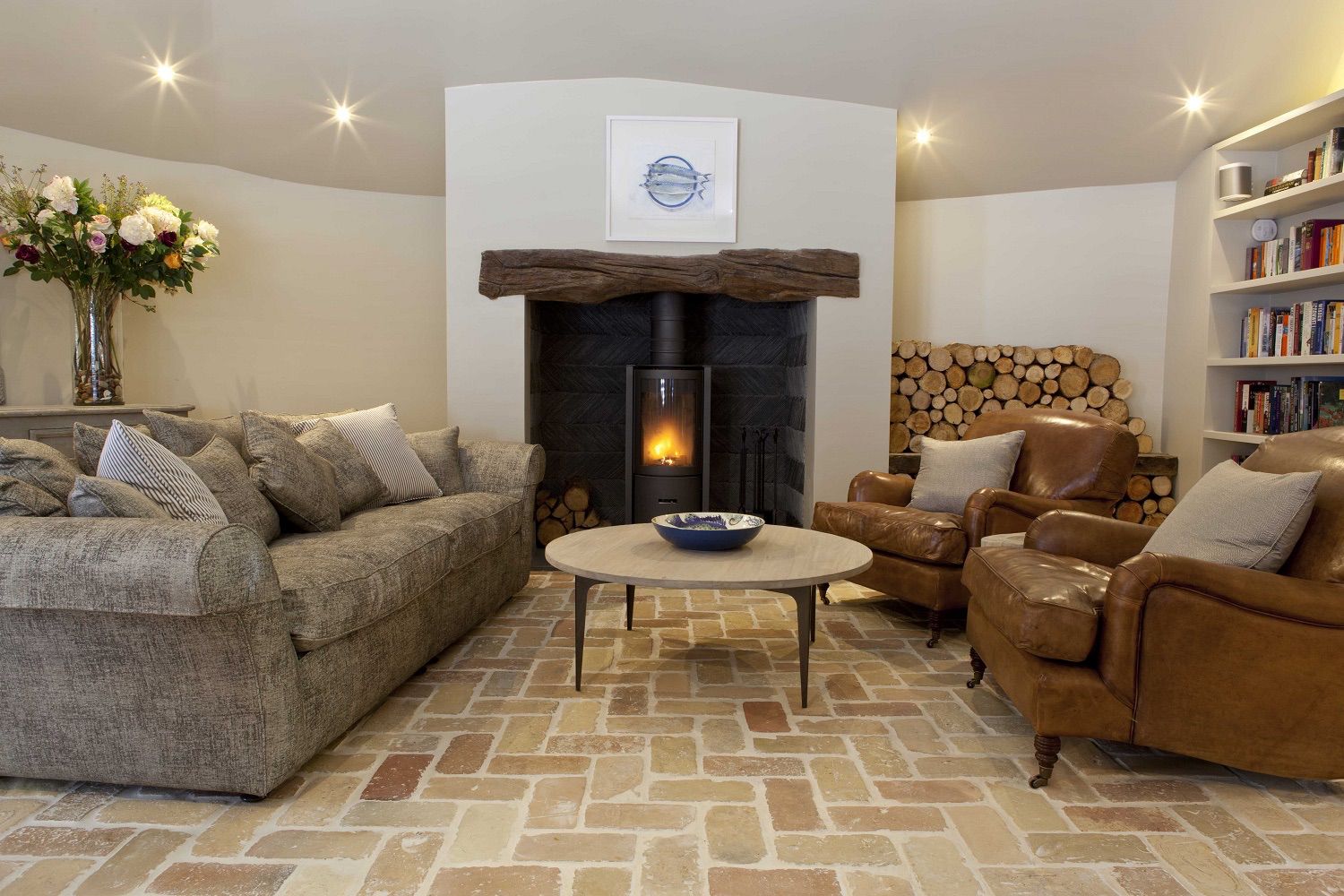 More Info
Located in the peaceful village of Penrose, on the north Cornish coast and just a few miles outside of Padstow. Positioned perfectly for an activity led holiday with great surf at the nearby beaches, scenic walks along the coastal path and daily fishing trips available from Padstow. Or for those looking for a less adventurous holiday, the houses include a beautiful library of tempting reads, wi-fi, television and Sonos wireless music system. Perfect for a family break in Cornwall.
– Country living in a beautiful holiday hideaway
– Village setting and short drive from Padstow and Rick Stein's Restaurants
– Outdoor space with al-fresco dining furniture and BBQ
– Wood burning stove
– Beautiful bathrooms
– Large living spaces
– Large collection of books
– Private parking
– TV room with 3D TV and DVD, Wi-Fi & Sonos sound system
– Private dining option
7 night stays from £1,337 – £3,427
4 night stays from £944 – £1,528
3 night stays from £810 – £1,401
3 and 4 night breaks are only available at select times of year.
"I really think everyone cooks better at my cookery school" – Rick Stein
Join us at Rick Stein's Cookery School where you'll learn to cook with the freshest fish and other locally sourced ingredients to create culinary wonders in Padstow.
We offer a range of cookery experiences, from one dish workshops and tasting evenings to four day courses and private courses, events and dinner parties for special celebrations and corporate events. Find out more and view our courses here.