Our family business has been celebrating fresh fish, simply cooked for nearly 50 years.
Our restaurants are more than just bricks and mortar with great food. It's about the experience; the location, the view, the atmosphere, the feeling. We're serious about food and we're equally obsessed about excellent wine and creating lasting memories.
LOCATIONS
From the beautiful coastlines and beaches of Padstow and Newquay in Cornwall to the enchanting heritage of Marlborough there are plenty of reasons to dine with us.
THE FOOD
Our passion for fresh fish, simply cooked is stronger than ever and sustainability is an important part of our shared future.
STAY WITH US
With the same style and quality as the restaurants, our rooms and self-catering accommodation provide the perfect home away from home in Cornwall.
CAREERS
Our people are our biggest asset and we love helping our teams to learn and grow in the hospitality industry. If you are looking for a part time role or long term career, find out more here.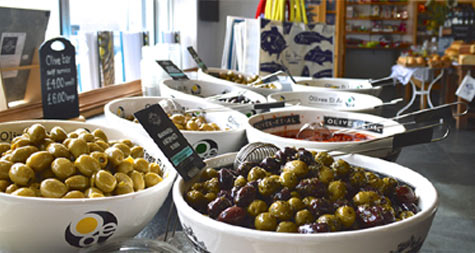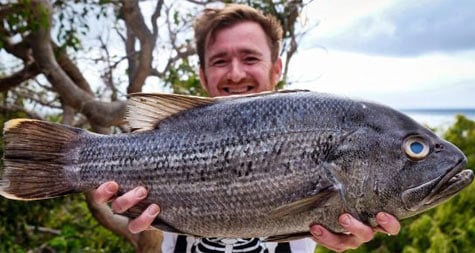 WHERE IT BEGAN – THE HISTORY
RICK AND JILL OPENED THE GREAT WESTERN NIGHTCLUB
1974
Rick and Jill bought the restaurant in 1974 as a nightclub, which didn't last very long, owing to some problems with keeping law and order with a clientele of burly fishermen.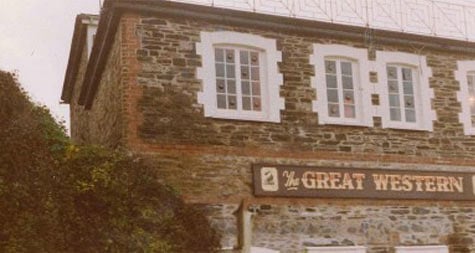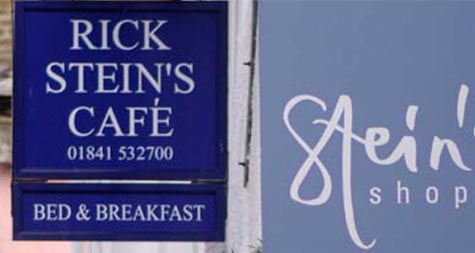 THE SEAFOOD RESTAURANT
1975
Little did Rick and Jill know when they opened a small seafood bistro on the harbourside in Padstow in 1975 with red checked tablecloths and candles in Verdicchio bottles that the business would grow to where it is today. Since opening in 1975, The Seafood Restaurant has established an international reputation for imaginative cooking of the very freshest fish and shellfish.
ST PETROC'S HOTEL & BISTRO
1988
Rick and Jill bought St Petroc's in 1988. It had been running as a simple hotel for about 5 years prior to that and before that it had been semi derelict for years. We added extra bedrooms by the purchase of St. Decamons next door in 1989. The bistro opened at the same time as the hotel and has grown slightly over the years specialising in bistro food from Britain, France, Spain and Italy.
RICK STEIN'S CAFÉ
1994
The café in Middle Street started life in the original deli in 1982. After operating for four years, the café soon outgrew its small space above the deli, so Rick and Jill moved the café and introduced a much more substantial menu in 1994. There are also three comfortable rooms located above.
STEIN'S DELI AND STEIN'S GIFT SHOP
2000
Rick and Jill moved the deli to a new building on South Quay in 2000, and turned the shop in Middle Street into an upmarket gift shop.
ST EDMUND'S HOUSE
2001
St. Edmunds House was bought in 2000 helping us to develop six luxury bedrooms which opened 1st June 2001. The rooms have a cool, minimalist feel, with oak flooring, double French doors and American shutters. Each room has been named after a local surfing beach.

STEIN'S PATISSERIE
2003
We were joined by our Head Pastry Chef Stuart Pate in 2003, who helped us establish Stein's Patisserie on Lanadwell Street, just a stone's throw from Padstow harbour. It sells a wide range of freshly baked bread, pastries and cakes.
STEIN'S FISH & CHIPS OPENED
2004
We bought Stein's Fish & Chips on the South Quay in 2004. Rick always wanted a fish and chip shop, somewhere you can wander in, choose your fish and wait while it cooks. You'll find a menu of cod and haddock together with a large range of local fish like hake, monkfish, John Dory and bass in batter and deep fried in beef dripping to make it really crisp. We serve homemade chips, mushy peas, curry sauce and our mayonnaise-based tartare sauce along with some nice wines and good beer.

PROSPECT HOUSE
2007
In late 2007 we opened another 4 bedrooms at Prospect House just up the path from St Petroc's, and our delightful Bryn Cottage which opened April 2007.
REFURBISHMENT AT THE SEAFOOD RESTAURANT
2008
In 2008 we refurbished The Seafood Restaurant, changing the conservatory, opening the seafood bar and adding two extra bedrooms.

THE CORNISH ARMS
2009
In 2009 we took over The Cornish Arms at St Merryn. We're running it not as a gastropub but as the local village inn with great real ales from St Austell Brewery and good pub food like crab sandwiches, sausage and mash, scampi in the basket and prawn cocktail.

STEIN'S FISHERIES
2012
In March 2012 we opened a fishmongers in Padstow, Stein's Fisheries, selling fresh fish, shellfish and pre-prepared seafood dishes, as well as lobsters, crabs, fishcakes, seafood salads, fish soups along with salmon, prawn and crab sandwiches. The shop is located next to Stein's Fish & Chips on South Quay.
STEIN'S AT TREVONE FARM
2012
Three coastal inspired properties surrounded by peaceful green pastures in the charming village of Trevone. Individually customised and designed by Jill Stein, with a homely feel and somewhere to kick off your shoes and instantly feel relaxed. Stay in our four-bedroomed house, Trenouth or one of our three-bedroomed houses, Crigmorrick, Porthmissen or St Cadoc.

JILL COMPLETES MARTINDALE
2014
In 2014 Jill lovingly restored and furnished this beautiful country retreat. Sleeping 8, this traditional Cornish cottage with pretty courtyard is nestled in the sleepy and peaceful village of Penrose, just 6 miles from Padstow. Read a book from the extensive library in front of the wood burning stove, relax in the TV room, unwind in the bathrooms or entertain in the dining area.
RICK STEIN, WINCHESTER
2014
Our first move outside Cornwall. In 2014 we opened our seafood restaurant in Winchester. Winchester was a natural place to move to, it's steeped in heritage with beautiful architecture and has a love of great food.
RICK STEIN, FISTRAL
2015
In April 2015, we opened a restaurant in Fistral, Cornwall. The restaurant is located on the iconic Fistral beach, famous for being one of the best surf beaches in Europe with a long sandy stretch perfect for families and offers a selection of classic fish and chips as well as curries inspired by Rick's travels in India and the Far East.
RICK STEIN, SANDBANKS
2015
Rick Stein, Sandbanks opened in November 2015. The restaurant offers classic seafood dishes such as Dover sole meunière, turbot hollandaise and fruits de mer, with views overlooking the water.
RICK STEIN'S SEAFOOD BAR AND FISHMONGERS
2016
We have opened a casual seafood bar to sit alongside our fish counter where you can soak up the atmosphere of a working local fisheries, whilst tucking into some of the best seafood from our shores and some of Rick's favourite wines.

RUBY'S BAR
2016
In July 2016 we opened Ruby's Bar on Broad Street, just around the corner from St. Petroc's. With access to the bar from the Bistro, we wanted the bar to be a place for pre-dinner drinks, an afternoon gin and tonic, or an evening cocktail. Ruby's Bar was designed by Jill Stein, son Ed and his wife Kate.
RICK STEIN, MARLBOROUGH
2016
In October 2016 we opened a restaurant in Marlborough. Here you can enjoy some of Rick's most iconic dishes such as Dover sole a la meunière and turbot hollandaise as well as a selection of new dishes including salt pork belly with split pea puree and sauerkraut, and baked guinea fowl with garlic beans and smoked sausage.

RICK STEIN, BARNES
2016
In October 2016, we acquired our first restaurant in London, overlooking the Thames and continued to employ the full 40-strong team and ran the restaurant as it was until the end of the year, before starting a refurbishment in early 2017.
RICK STEIN: THE ROAD TO MEXICO
2017
Road to Mexico is inspired by a journey that he made in late 60's, so expect to hear lots of nostalgic tales of how the countries have changed over the years and how the food has developed. It's a classic Rick series and book – vibrant dishes, travel tips and a dash of art and culture thrown in for good measures from San Francisco in California down to Oaxaca in Mexico.
JACK STEIN: WORLD ON A PLATE
2018
Jack's debut cookery book, World on a Plate, was published in July 2018. It combines his culinary experience from working in our restaurants, travels around the world and passion for British produce to create 100 dishes to enchant and entice home cooks. Order it here.
RICK STEIN'S SECRET FRANCE
2019
Rick's Secret France series (and book) saw him travel from Dieppe in the very north of the country, winding his way down to Cassis in the south – always on the look out for exciting new recipes and produce to cook with (or drink).
RICK STEIN APP
2020
When we reopened our restaurants after the first lockdown we introduced the Rick Stein app. A safe and simple way to use our menus and pay on your phone. Download it here.
STEIN'S COFFEE SHOP
2021
Stein's Coffee shop serves specialty coffee in Padstow, Cornwall. Charlie Stein worked with Cornish coffee roasters Origin Coffee founder, Tom Sobey, to bring the idea to life in our former patisserie space in heart of the town.
SHEPHERD'S HUTS
2021
New accommodation for summer 2021 – five shepherd's huts overlooking the Cornish countryside at our pub, The Cornish Arms. Designed by Jill, Ed and Kate Stein, they're really rather special. More info.
STEIN'S ONLINE FISHMONGERS
2021
Inspired by our expert fishmongers in Padstow, you can now order the freshest catch straight to your door to cook at home. From fish fillets and whole fish to shellfish and mixed boxes, with plenty of cookery inspiration in the form of recipes and how-to guides from Rick and Jack. Find out more here.
RICK STEIN AT HOME
2021
Rick's new book, Rick Stein at Home, will be published on 16th September 2021. It celebrates recipes, stories and memories from his kitchen at home and includes a few dishes from his popular BBC2 series, Rick Stein's Cornwall. Order here.
RETURN OF THE RICK STEIN CHEF APPRENTICESHIP
2022
Working closely with Truro and Penwith College, this is our way of inspiring the next generation of chefs. Our apprentices gain experience in our kitchens four days a week and learn the brilliant basics with tutors at college. Find out more here.
CHARITY PARTNERSHIP WITH ONE FEEDS TWO
2022
We're proud to support One Feeds Two's work to provide school meals for children in some of the poorest parts of the world via our restaurants, retail and online business. To date, we've donated over 60,000 meals and aim to hit 250,000 each year. Read more about our partnership with One Feeds Two here.
RICK STEIN'S SIMPLE SUPPERS
2023
Rick's new cookery book, Simple Suppers, is out now. Find out more and order a signed copy here.