Rick and Jack Stein to demo at Porthleven Food Festival
19.03.2015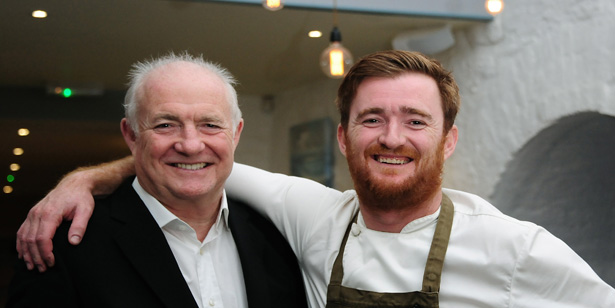 We are delighted to announce that Rick and Jack will be demoing together at Porthleven Food and Music Festival on the 25th April at 4pm.
Jack has remained tight-lipped on what they will be cooking but says: "It's likely to be something from Rick's new book From Venice to Istanbul, but he will make the final call on what we're cooking."
Anthony Worrall Thompson, the patron of the festival, will open the event with a cooking challenge against Porthleven's Jude Kereama.
This year's event has a theme of Feast and Fiesta.
Coordinator Hannabeth Johnson said: "We wanted the theme to reflect the event's carnival atmosphere. It will be a celebration of sumptuous food, music, performances and art that will bring the community together in celebration. We will see the harbour adorned with bright colours and creativity reminiscent of traditional local festivals where people of all ages converge to have a good time."
During the festival on Saturday, there will be more than 90 food and craft stalls surrounding the harbour. Rick will also be holding a book signing at our restaurant along the harbour on the 25th April between 2:30 – 3:30pm.
The festival is free to attend, click here to find out everything you need to know about the event.