24 Hours in Padstow
We might be a little biased, but we think there is something enchanting about Padstow. Our charming little town on the Cornish coast takes on a different feel in December, inviting you with a unique blend of rugged beauty and festive spirit. 24-hours here can be spent relaxing with indulgent meals or jam packed with experiences and windswept views.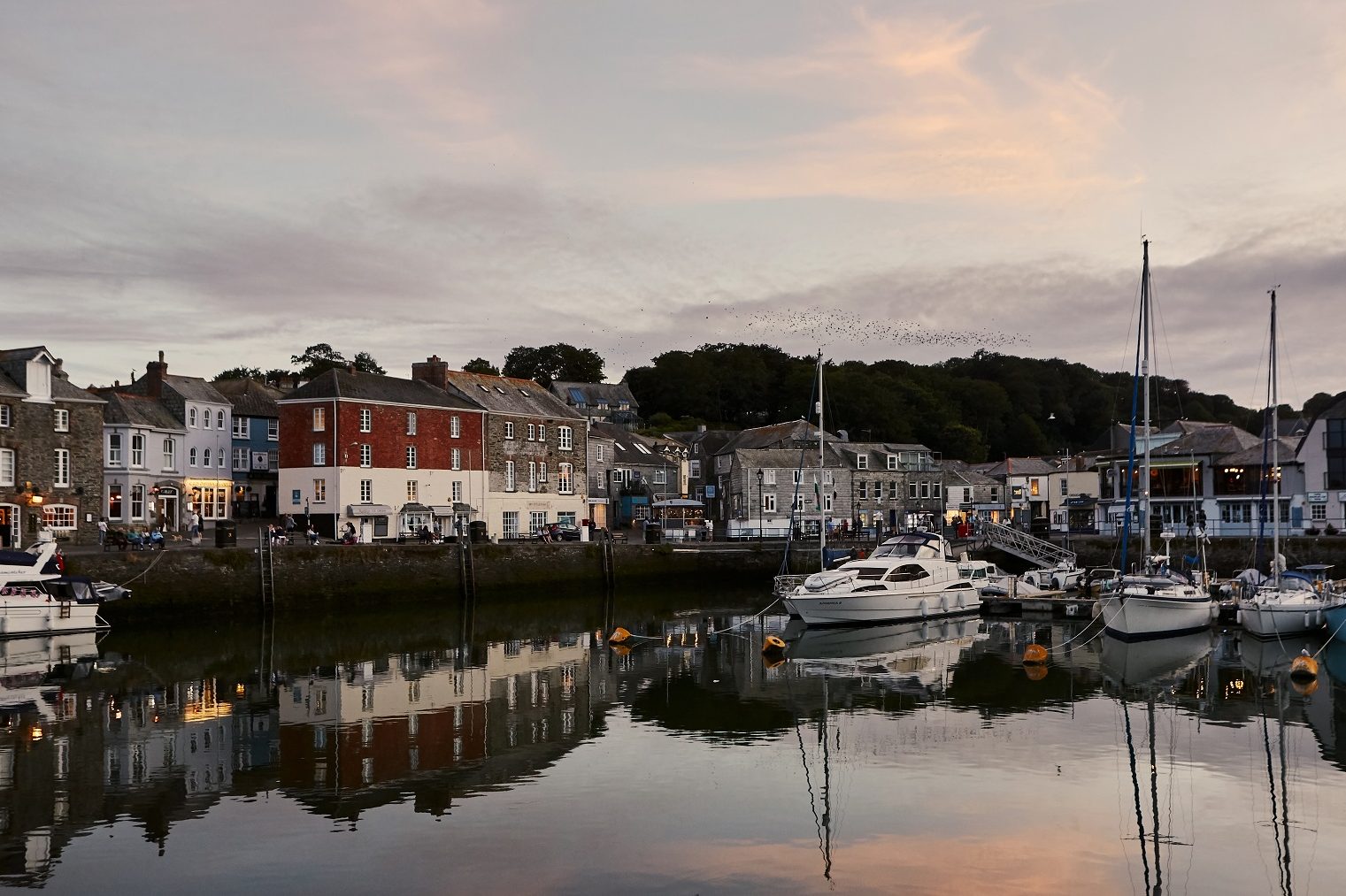 Kick off your day with a locally sourced and suitably hearty full English breakfast in one of our restaurants, setting the stage for a memorable day ahead.
Venture out into the crisp December air and take a leisurely stroll along Padstow's postcard-perfect harbour. Fishing boats sway gently in the breeze, creating an idyllic scene that photographers love to capture.
Mooch around the narrow streets and enjoy a spot of Christmas shopping in local shops and galleries. If the weather is looking a bit changeable visit our friends at the National Lobster Hatchery and get a glimpse into their work of replenishing lobster populations and learn what you can do to help.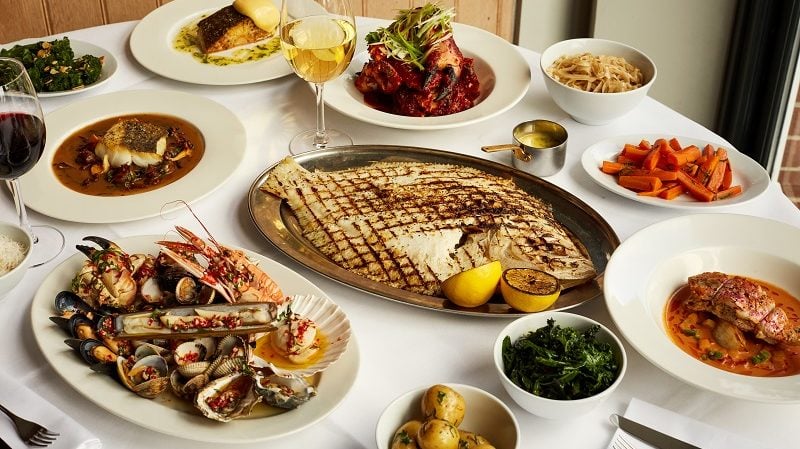 Now you have worked up an appetite, stop for lunch at our flagship The Seafood Restaurant where the menu is a celebration of great quality fish and shellfish, simply cooked. Or take a seat in Stein's fish and chips, after all is there anything more comforting than crispy battered fish, chips and a cup of tea on a blustery day?
Bundle up and work off your seafood lunch with a scenic coastal stomp along the South West Coast Path. Along the way, you'll be treated to breath-taking vistas of rugged cliffs and crashing waves, with the possibility of spotting some winter wildlife too.
Warm up with a well-earned pint or mulled wine in one of the many cosy Cornish pubs or opt for a cocktail at Ruby's Bar before your evening meal. Classic French cookery is the order of the day at St Petroc's Bistro. Located mere steps from the harbour, the doors first opened over 30 years ago with a menu akin to a relaxed Parisian bistro – think moules or fish soup to start followed by a great quality steak frites with béarnaise sauce and a large glass of Bordeaux. Find a cosy nook in the main restaurant, it is just the ticket for an evening of pure enjoyment.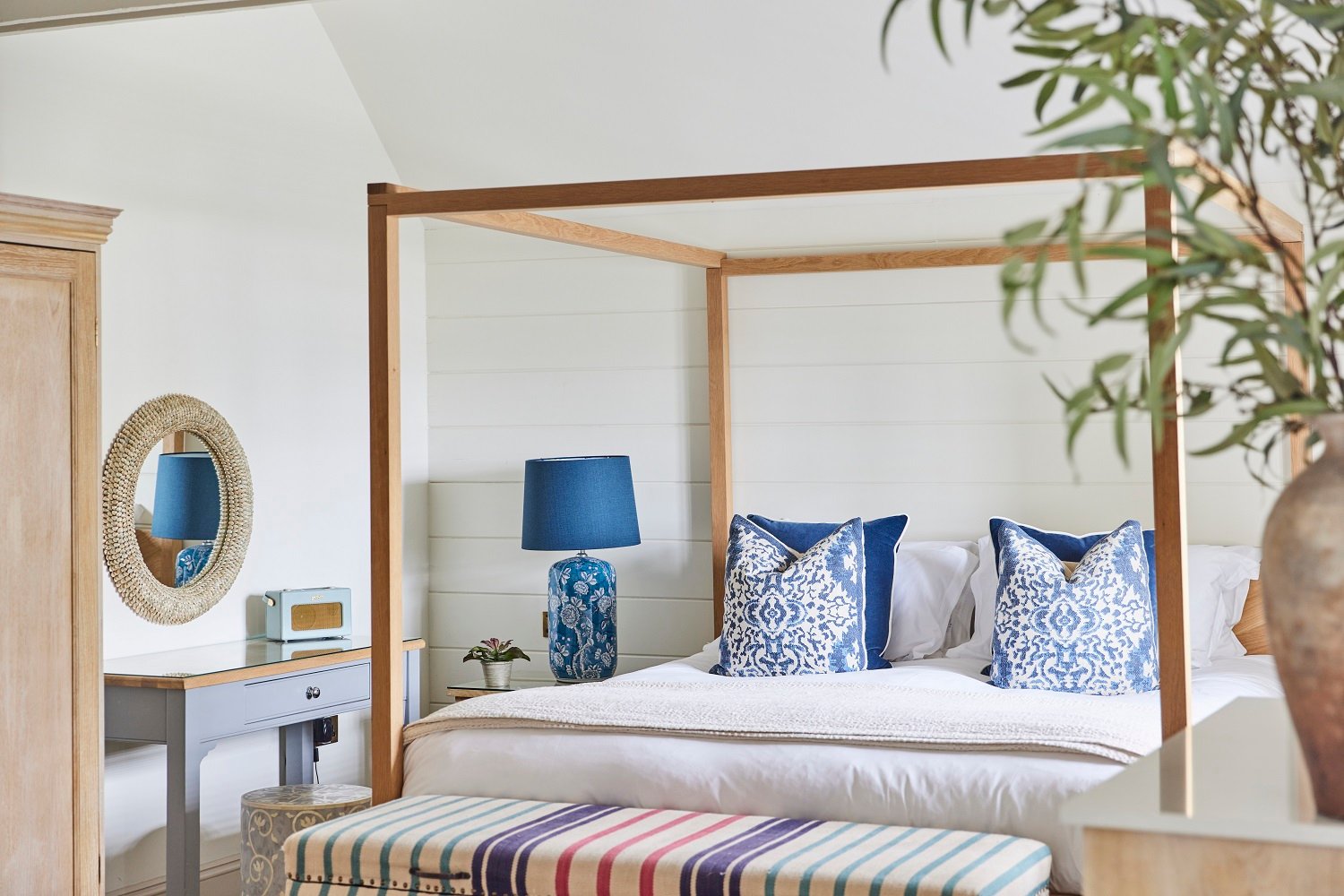 Retire to your warm coastal room and look forward to a peaceful night's rest. Whether you choose one of our cosy, comfy or master rooms you'll find a comfortable and considered room with all you need, a home from home even.
So, wrap up warm and embark on a journey to Padstow for a day spent making memories that will leave you yearning for more.