A message from Jill
22.07.2021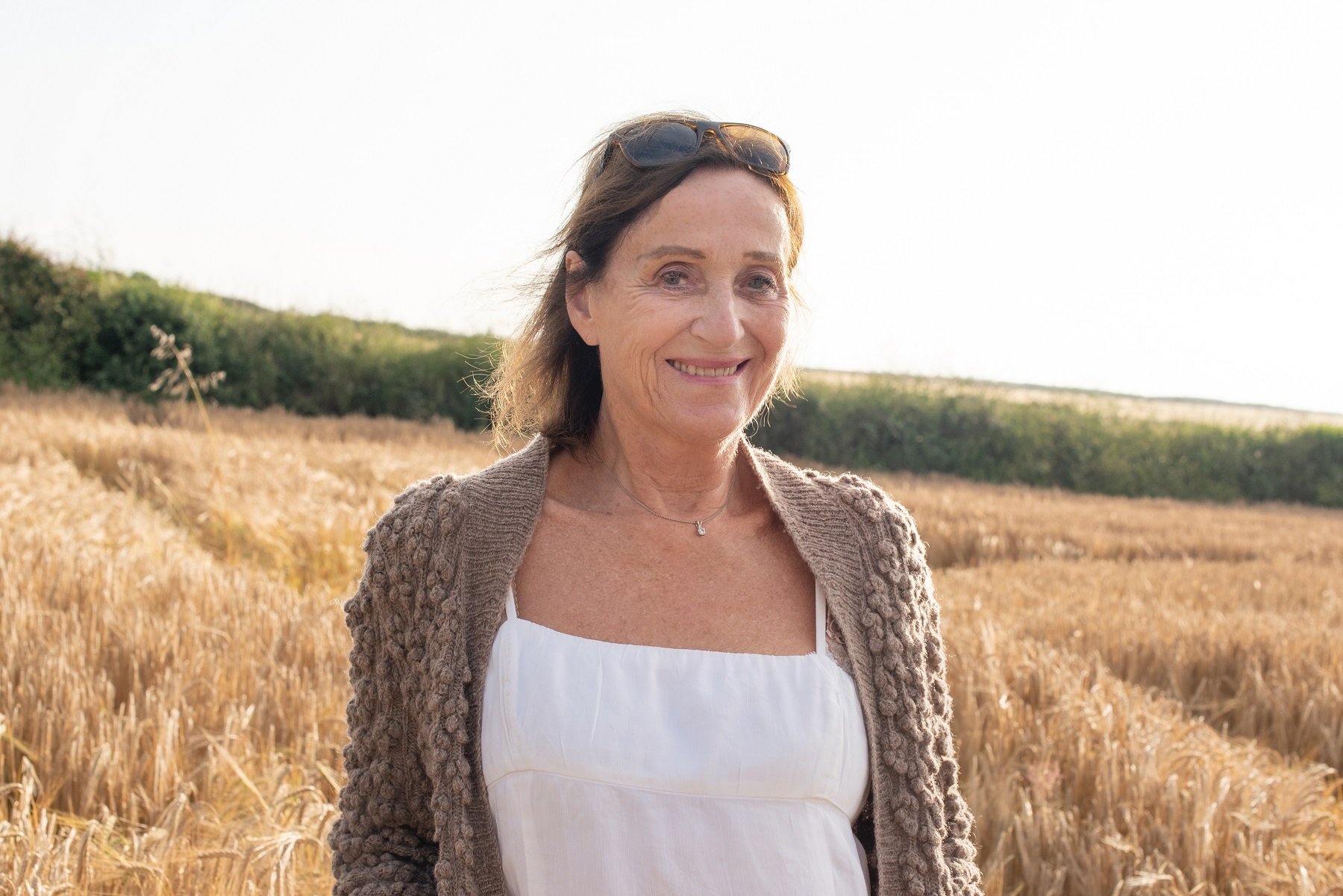 It's mid-July and I can hardly believe that we are already over half way through the year. Summer holidays beckon and as I sit here and write my newsletter from a very warm and sunny Padstow I can see the town filling up with visitors looking to try and forget the long winter lockdown. There's a sense of freedom and joy to be relaxing and enjoying what Cornwall has to offer.
I recently spent two wonderful days having new portraits taken by the only photographer I will be in front of the lens for – Anna McCarthy. The photo above is one of my favourites.
I must mention the new project we are currently completing at our pub, The Cornish Arms in St Merryn. We have added five shepherd's huts that will be ready to welcome you to stay very soon – please do keep an eye out for updates on booking in the coming weeks. My son Edward has been heavily involved with the project and has designed the most beautiful site for the shepherd's huts to sit. The landscaping, all by local craftsmen, is truly sensational, including a Cornish stone wall that wraps around each hut – which in my opinion has transformed the site into something extraordinary. This is all Edward's vision – he's a true craftsman and has such a great eye for detail.
Kate Stein, Edward's wife, has been busy adding touches to the interiors and I think you are going to fall in love with the fabrics. It is so exciting watching our ideas come to life, I am sure the shepherd's huts will be very popular. Keep an eye out for booking details very soon.
We hope to welcome you this summer.