An update from Jill ❤️
10.09.2021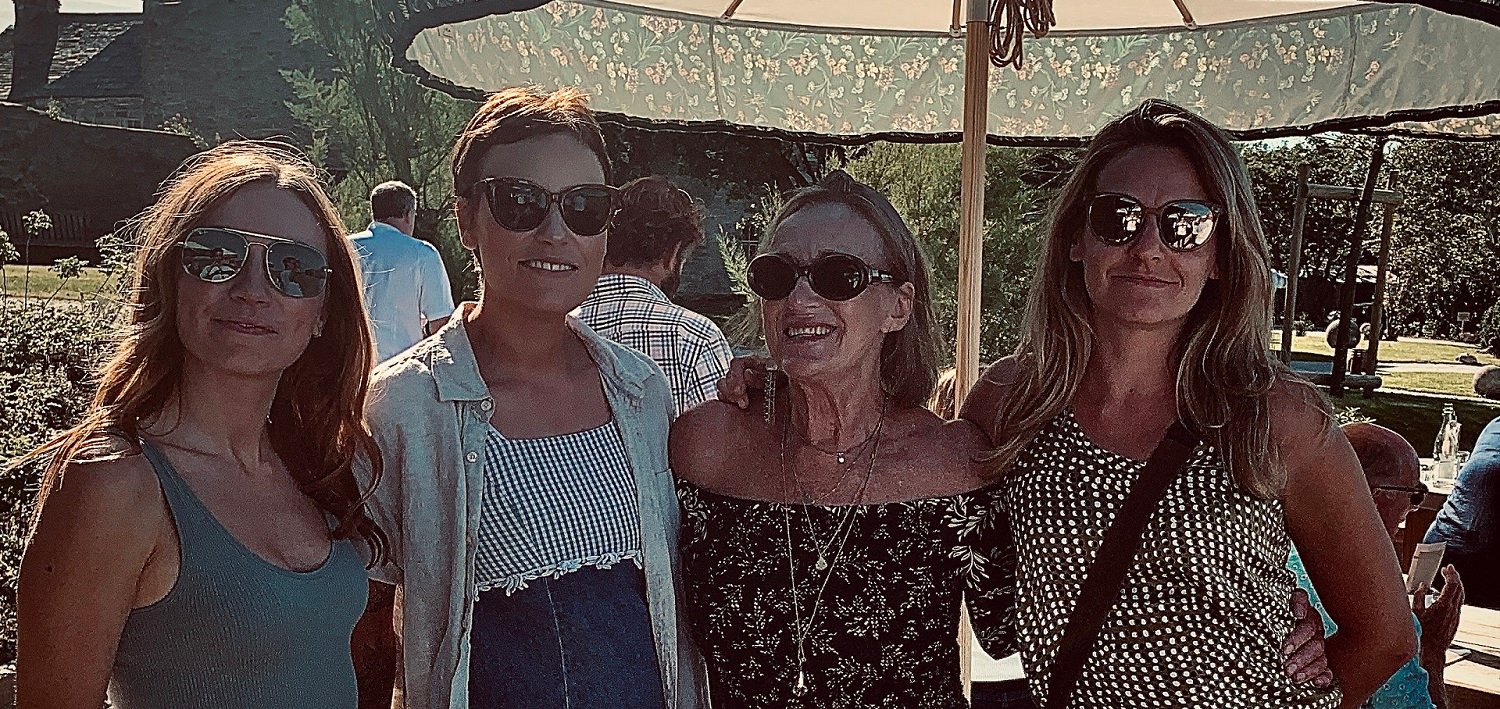 I thought it was time that I introduced the young women in our family business – the women who are the partners of our sons, Edward, Jack and Charlie.
They are the next generation of Stein women – Kate and Lucy both have two young children and Laura's first is due soon. Having been a working mother myself, I understand how difficult and challenging bringing up a family can be. I am very proud of them all.
– Kate works with me on interior projects and also designs many of our in-house products like Porthdune, cushions, ceramics, mugs, jute bags and many more that you'll find in our retail shops and online here.
– Lucy is an artist, food stylist and home economist. She has done many beautiful paintings, including a few on display in the dining room at St Petroc's Bistro and is also an accomplished cook – working with Antonio Carluccio and Alex James as well as Jack and Rick over the last few years.
– Laura, who doesn't work in the family business, is Charlie's partner. She has her own career as a lawyer in London and is expecting her first baby in October, which will be our fifth grandchild. How exciting.
These young women are so important to the success of the business and that's why I wanted to shine the spotlight on the women for a change.
I would also like to wholeheartedly thank each and every member of our team – chefs, front of house and those behind the scenes – during these very challenging times in hospitality. Special thanks to Ian Fitzgerald, Sarah Collins, Sara Alexander, Michael Rabone, Salar Brock and Fergus Coyle who have worked tirelessly through the most challenging time we have experienced during our 46-year career.
Behind the famous faces there are many loyal and hardworking people who keep this ship afloat and we wouldn't be here today without them.
PORTHDUNE BY JILL STEIN
Porthdune is Jill Stein's collection of natural skincare products and candles, inspired by the beauty of the Cornish coast, including hand & body lotion, hand & body wash, body butter, hand balm and bath salts.
Beautifully scented, they will leave you feeling refreshed and rejuvenated.