Green sauce recipe from Rick Stein's German Bite
12.06.2015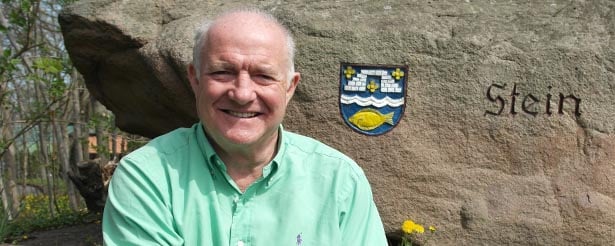 Rick Stein's German Bite will be replayed on BBC2  on the 25th June at 8pm. Here's one of our favourite recipes from his journey, the green sauce from Frankfurt. Serve with boiled potatoes and boiled eggs for the perfect accompaniment to your summer BBQ.
Green sauce recipe, Frankfurt 
Here's one of the recipes from Rick Stein's German Bite.
Serves 4
INGREDIENTS
2 finely chopped boiled eggs
20 g  dill pickled gherkin
1 tbsp dill pickle water
20 g finely chopped onion
1 tsp lemon juice
100 g sour cream
100 g mayonnaise
1 tsp sugar
2 tsp German or Dijon mustard
½ tsp salt
½ tsp black pepper
For the green sauce use the following herbs (100 g in total): parsley, chives, cress, sorrel, chervil, borrage, & salad burnet. You don't need to have all of these, but a good mix of fresh green herb is essential.
To serve:
Boiled potatoes and boiled eggs.
METHOD
Finely chop all the herbs with a sharp knife, until they become almost a thick paste, and place in a large bowl.
Mix in the sour cream and mayonnaise.
Finely chop the dill pickle and boiled egg and add to the bowl.
Finely chop the small amount of onion and add to the mixture.
Add the mustard, a pinch of sugar and a squeeze of lemon.
Grate a little lemon zest into the bowl.
Add enough dill pickle water to loosen the mixture to the consistency of thick cream.
Serve cold with boiled potatoes and two boiled eggs sliced in half.
Happy cooking!