The Great British Bake Off top tips: Biscuit week
12.08.2015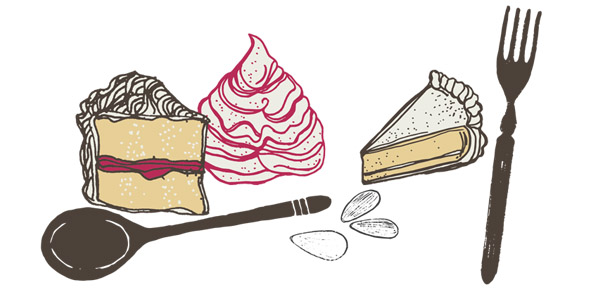 This week the 11 remaining bakers on The Great British Bake Off are preparing for biscuit week. The signature challenge is to make 24 biscotti, the technical challenge, chosen by Paul Hollywood, is arlettes and for the show stopper round, the bakers must create and build an edible biscuit box filled with 36 biscuits of different flavours.
We caught up with Stuart Pate, head pastry chef at The Seafood Restaurant, to get his top tips for this week's GBBO challenges.
Biscotti
We make these at The Seafood Restaurant by baking a sheet of the biscotti dough first at 170 degrees, then cutting them, before placing them in the oven again at 105 degrees for 15 minutes on each side to dry them out. The key to keeping these perfect, is not cutting the dough too thick. We find 3ml is the perfect size for us.
Arlettes
You need to roll your puff pastry up into a cylinder, swiss roll shape, then cut along into slices. Turn these slices on a little sugar on each side and roll slightly to flatten. Place greaseproof paper on the bottom of a tray, place the arlettes on top, then put another layer of greaseproof paper on top of them, with another baking tray on top. The top tray will compress the arlettes nicely. A great tip to make sure your arlettes are caramelised on both sides is to roll some caster sugar and icing sugar into the dough. That way you'll get a lovely caramelised finish when they come out of the oven.

Stuart's show stopper


My show stopper biscuit box would be heart-shaped and made out of gingerbread. It's a great biscuit to work with for something like this as it's robust, plus you can easily mould it if you take it out of the oven before it's fully baked. I'd use royal icing in a delicate filigree pattern for decoration, then fill it with a selection of mini cookies, jammy dodgers, Viennese whirls and brightly coloured macarons.
If you want to see Stuart's top tips for making Madeira cake, frosted walnut cake and black forest gateau from Cake week, click here.