Chefs – Get your best job yet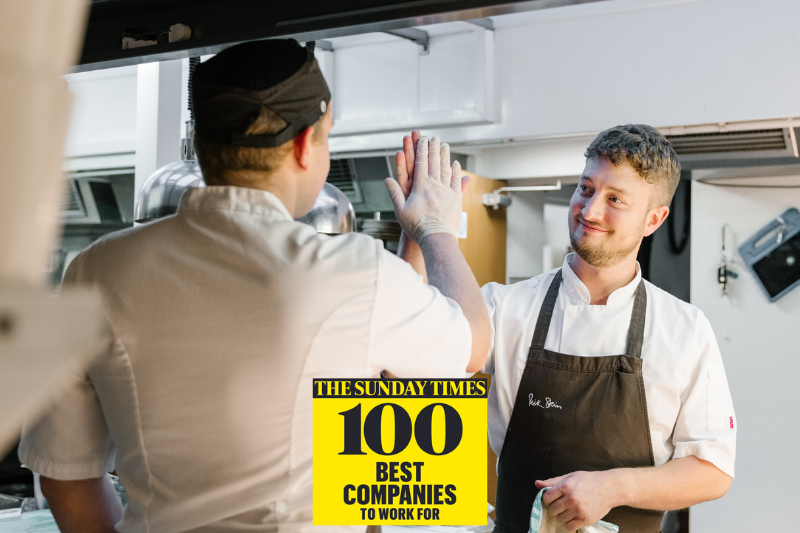 Earn a starting wage of £9.60 per hour (£9.30 for under 18's)
Plus, you'll get significant tips paid weekly into your bank account
Work with the best chefs in the industry, including head chef Chris
Flexible shifts with part and full time options
Work for a 'The Sunday Times Top 100 Best Company'
Work in a supportive and friendly kitchen environment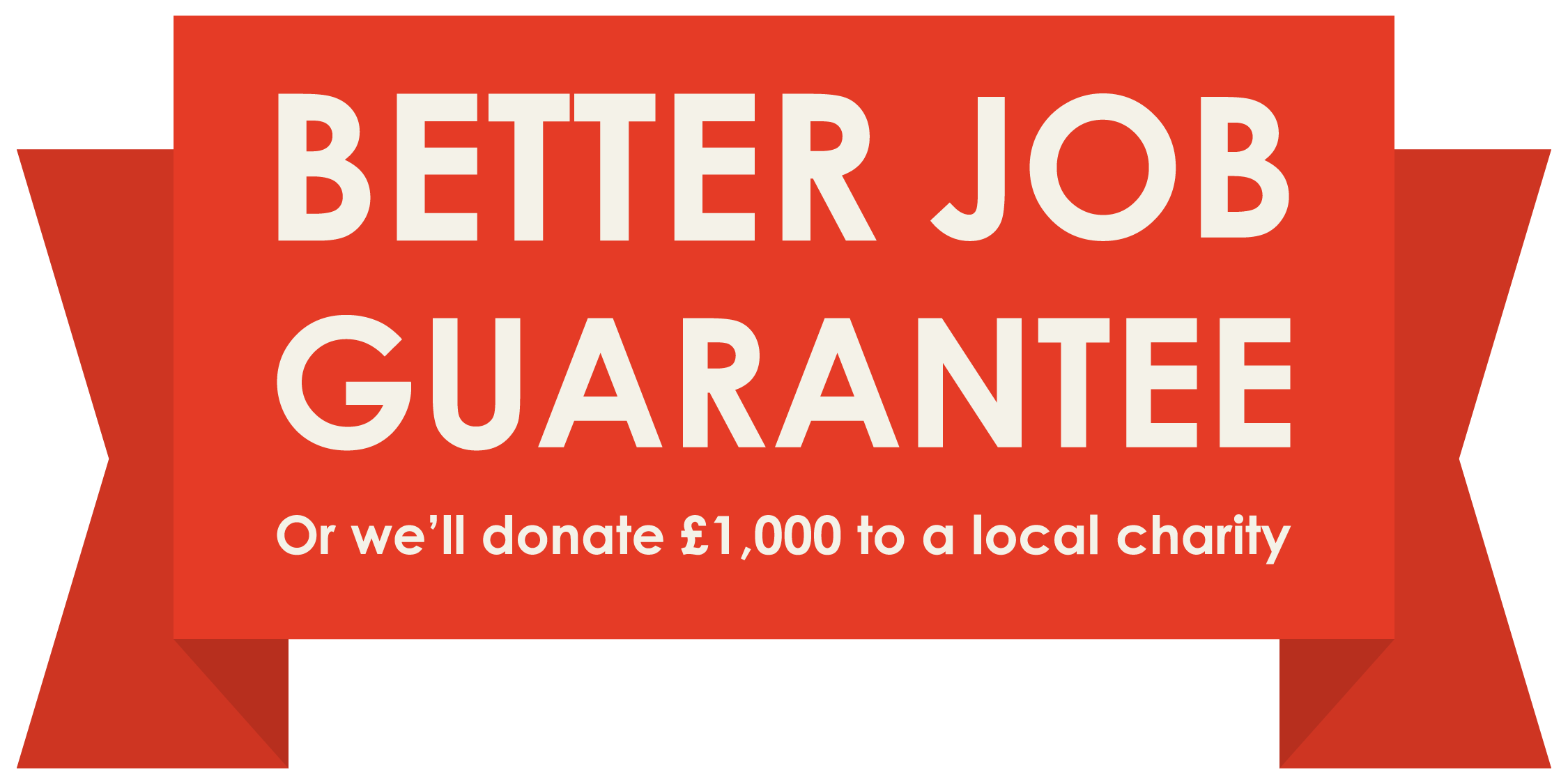 We're confident that you'll love working in our kitchen team with Head Chef, Chris Baker, at Rick Stein, Winchester. If you don't enjoy it after the first month, we'll donate £1,000 to a charity of your choice – our better job guarantee.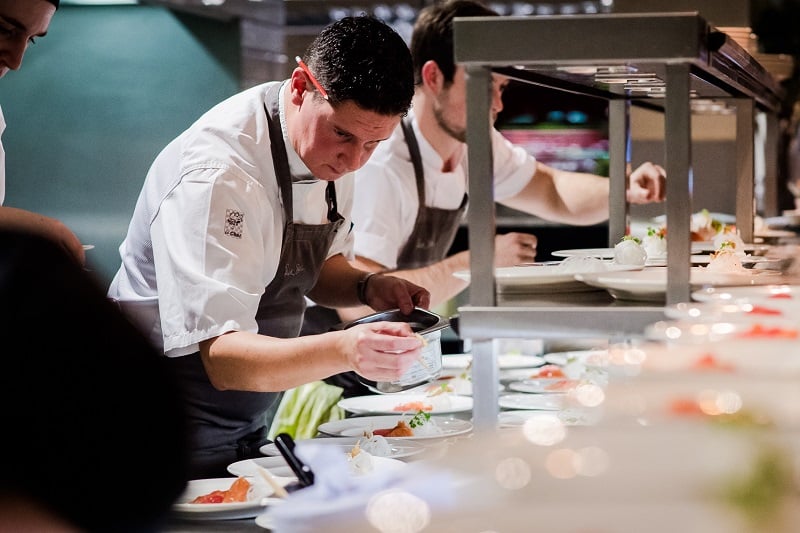 Grow your chef career with us
Our Head Chef in Winchester, Chris Baker, is very experienced and worked in Michelin starred restaurants before joining us in 2016. He worked his way up from graduating catering college to becoming our head chef – so he knows exactly how to support and develop your chef career.
We'll invest in you with:
Craft skills and training (regular food and wine tastings, supplier visits) to develop your knowledge and confidence
Opportunities to move between parts of our business
Encouragement to apply for bigger roles when the time is right
Regular encouragement and support from your manager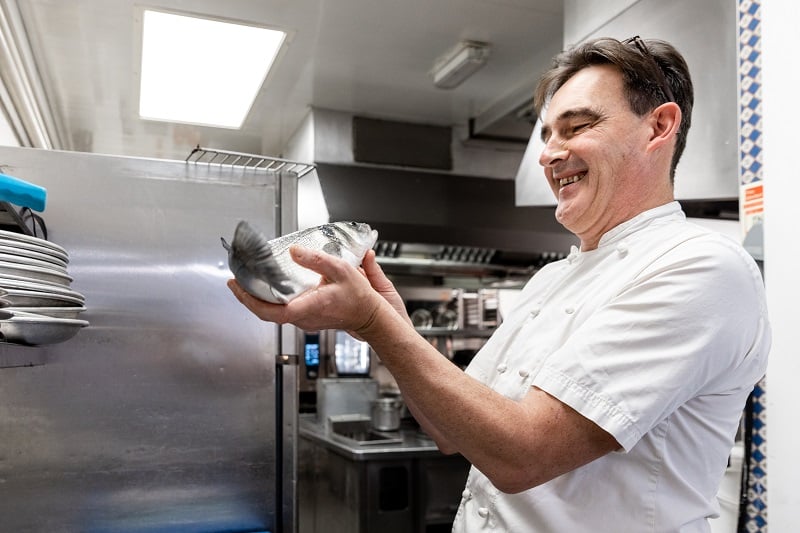 Learn seafood from the experts
Fresh fish simply cooked is what we do best. Our menus celebrate Rick's 47 year love affair with seafood.
As well as getting to meet Rick and Jack Stein, our Chef Director, you'll hone your skills alongside Chris and will soon be perfectly pan-frying whole Dover Sole in foaming butter, grilling Cornish lobster and roasting turbot on the bone (Rick's favourite).
---
Perks
Flexible shifts. Family time and work/life balance are important to us. We'll work with you to find the shifts that work for your lifestyle, and full-time employees can request to work a four-day week.
Significant tips. On top of your salary you'll earn tips. These are paid weekly into your bank, aren't subject to NI deductions and you'll even get tips when you're on holiday!
Social events. You'll get the chance to meet Rick and the family at social events and parties.
Holiday. You'll get 28 days paid holiday every year, increasing after two years.
Staff discounts. You'll get 50% off in our restaurants, 20% in our shops and online, cost price wine and discounted hotel stays and cookery courses.
Free meal for two. After one year with us, you'll get a complimentary 3 course meal for two people in one of our restaurants every year.
Plenty of food. We provide great quality meals whilst on duty, the chance to taste all our dishes as well drinks and snacks whilst you're on a break.
Staff surprises. We like to make you smile, so there'll be little treats from us throughout the year. We've recently given all our staff a £25 voucher and a free Stein's at Home 3 course meal box to enjoy at home.
Wellbeing support. You're able to access all of Hospitality Action's Employee Assistance Programme services for free at any time, such as a 24-hour phone line and help sheets.
Recommend a friend bonus. If you successfully recommend us a new employee, you'll receive £100 from us as a thank you.
Pension scheme. To help save for your future, you'll be automatically enrolled in our pension scheme after your first 3 months.
---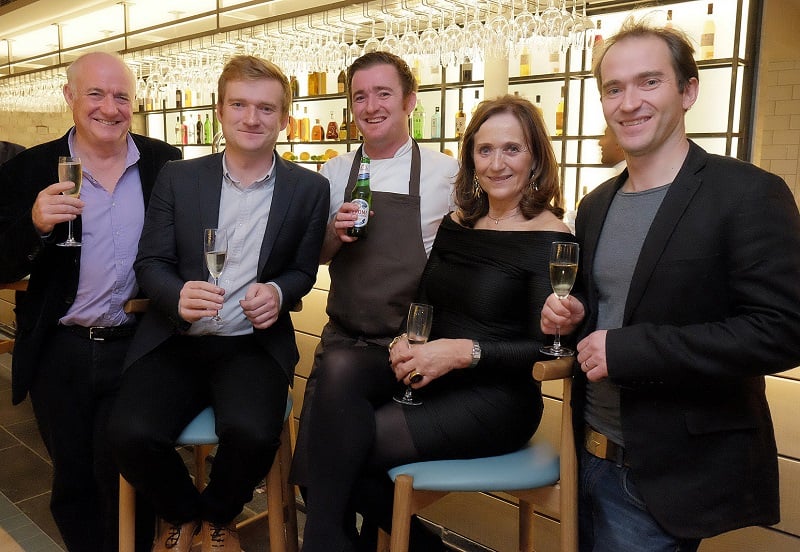 Join a family-run business
Everything we do is inspired by the Stein's. Rick and Jill started the business on the quay in Padstow back in 1975 and are still actively involved in day to day decision-making with their sons Ed, Jack and Charlie.
They each play their own role in making our restaurants feel special – including the food, drink, design, atmosphere and more.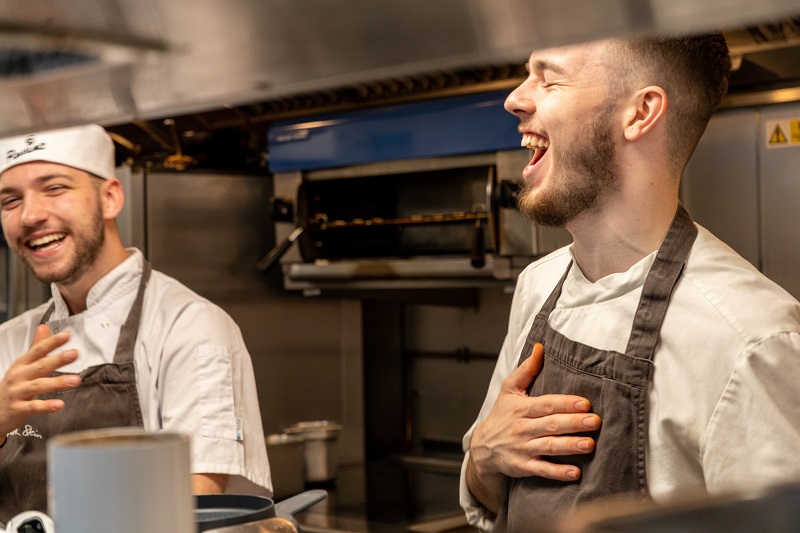 Our kitchen culture
Our kitchens are filled with friendly chefs who are passionate about creating Rick's signature seafood dishes for our guests. As well as being focused on their jobs, our chefs look out for one another and support each other, creating a calm and happy environment to work in.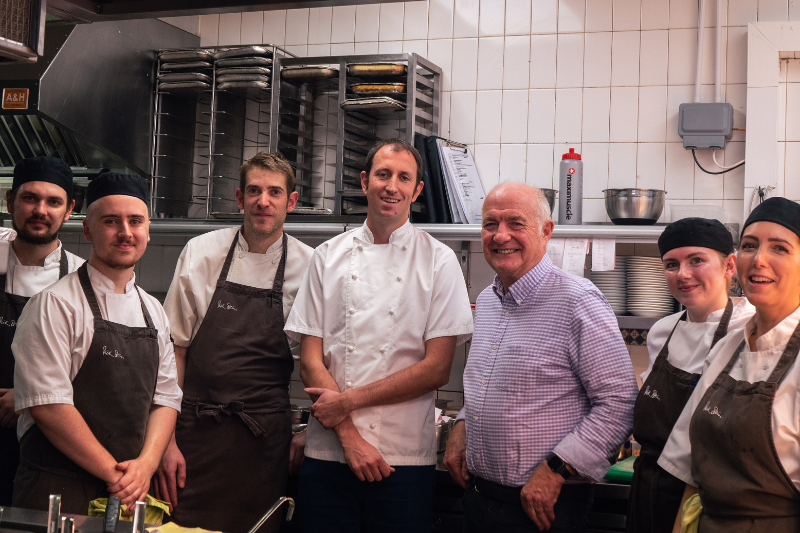 Help us improve
We're always listening to our teams to continuously improve our business. Our priority is to make our restaurants a great place to work for all our teams. In 2020, they voted for us to be a Sunday Times Top 100 Best Company which we're very proud of.