Waiter / Waitress Careers
We are looking for people to join our team as a Waiter or Waitress and have positions across our six restaurants in Padstow.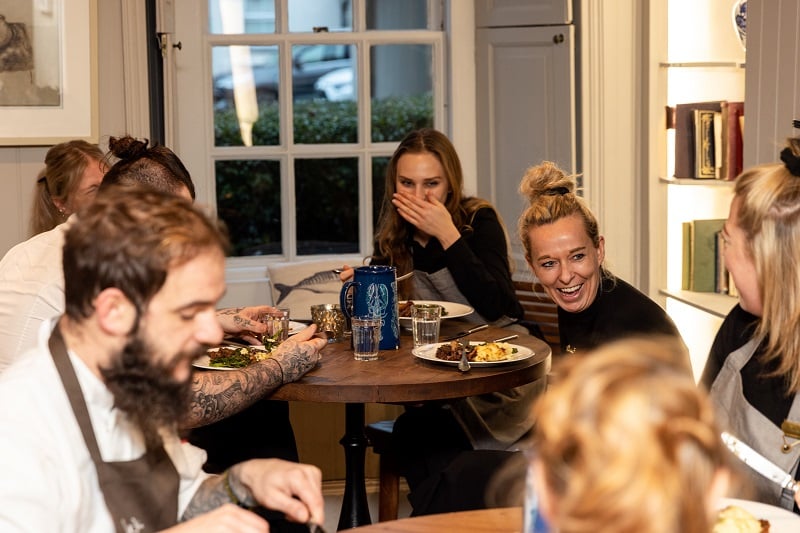 Pay ranges from £11.75 – £14.75 per hour, including tips which vary thoughout the year
Flexible shifts with part-time options
You can choose how many hours you work
A top 100 Best Company to work for
Multiple positions available
We see ourselves as being in the "cheering up industry" trying to make people smile with great food, drink and experiences. We have positions for those with and without experience, and rates of pay vary depending on which restaurant you choose.
Where you'll be working
We have six different restaurants located in Padstow, from our flagship The Seafood Restaurant, to our more casual local pub and coffee shop. We'll match you to a restaurant that suits your preference. You'll be working in either:
The Seafood Restaurant
St Petroc's Bistro
Rick Stein's Café
Stein's Fish & Chips
Stein's Coffee Shop
The Cornish Arms
---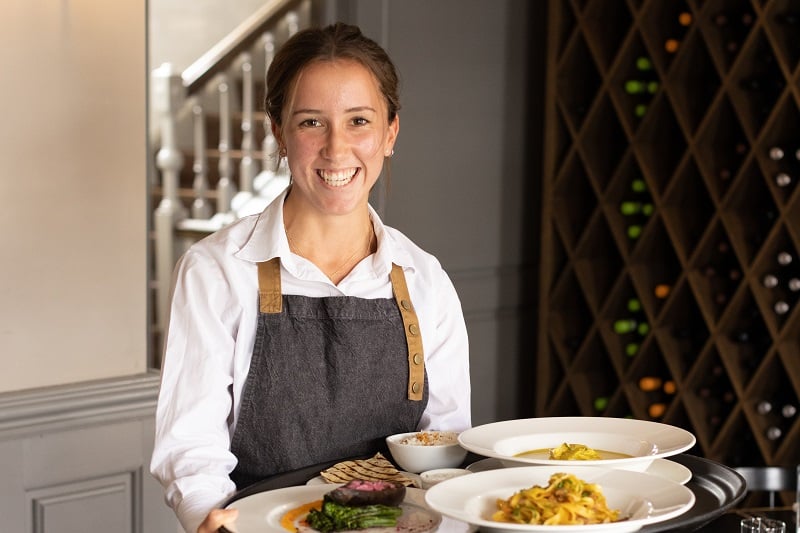 What you'll be getting up to
Trying lots of food and wine
Recommending food and wine to our guests
Taking orders and serving guests
Making our guests smile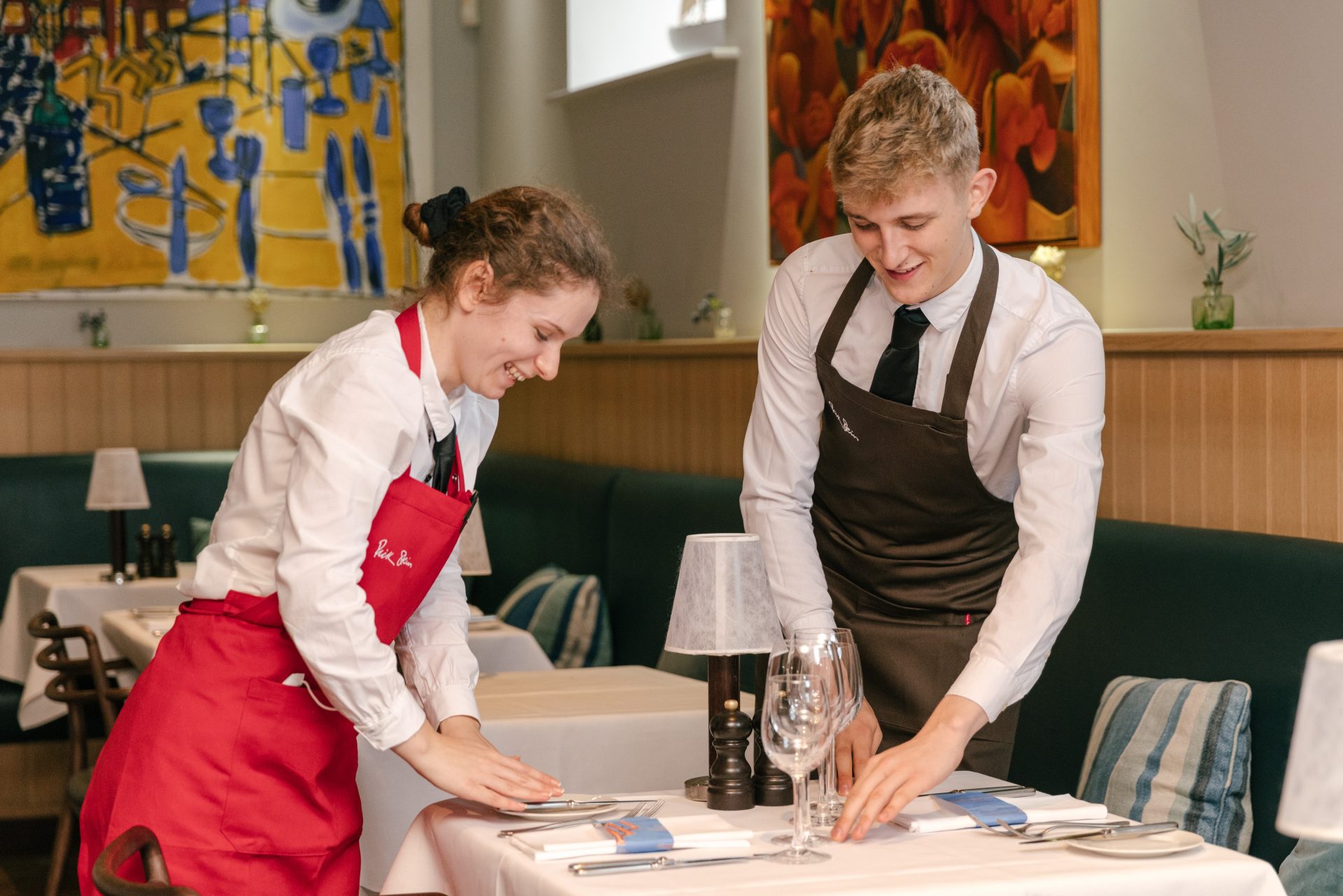 Grow your career with us
We're not just passionate about food, we're passionate about developing our people too.
75% of our managers have been promoted from within and we will invest in you to help you reach your potential. We'll invest in you with:
Craft skills and training (wine and food tastings, supplier visits) to develop your knowledge and confidence
Opportunities to move between parts of our business
Encouragement to apply for bigger roles when the time is right
Regular encouragement and support from your manager
---
Perks
Flexible shifts. Family time and work/life balance are important to us. We'll work with you to find the shifts that work for your lifestyle, and full-time employees can request to work a four-day week.
Significant tips. On top of your salary you'll earn tips. These are paid weekly into your bank, aren't subject to NI deductions and you'll even get tips when you're on holiday!
Social events. You'll get the chance to meet Rick and the family at social events and parties.
Holiday. You'll get 28 days paid holiday every year.
Staff discounts. You'll get 50% off in our restaurants, 20% in our shops and online and discounted hotel stays and cookery courses.
Free meal for two. After one year with us, you'll get a complimentary 3 course meal for two people in one of our restaurants every year.
Plenty of food. We provide great quality meals whilst on duty, the chance to taste all our dishes as well drinks and snacks whilst you're on a break.
Staff surprises. We like to make you smile, so there'll be little treats from us throughout the year. We've recently given all our staff a £25 voucher and a free Stein's at Home 3 course meal box to enjoy at home.
---