Chefs join forces to help lockdown boredom
28.04.2020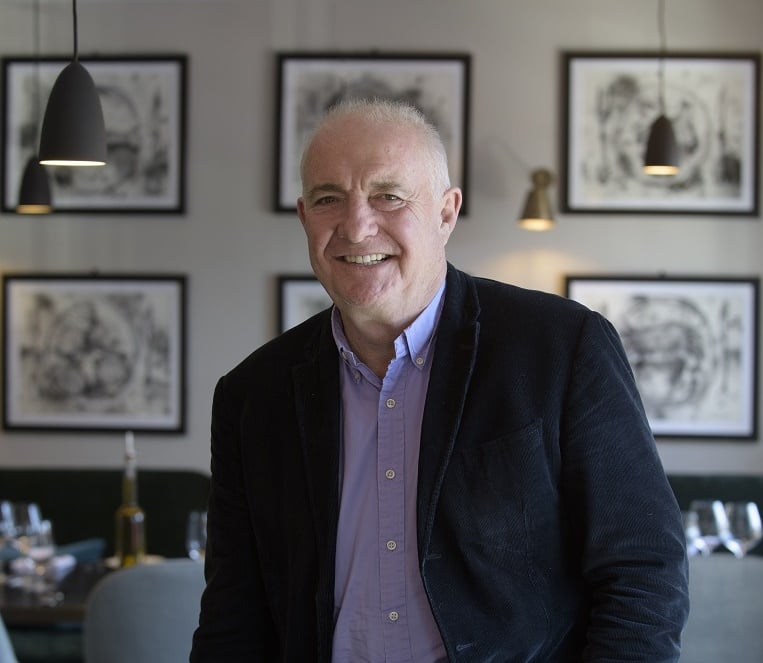 An impressive chef line up has been announced for the next Virtual Food Festival including Rick Stein, Nathan Outlaw, Gizzi Erskine, Sophie Michell, Mark Hix, Kathy Slack and snooker legend Stephen Hendry.  Rick Stein will open the festival at 9am, live from his kitchen in Sydney, with demonstrations from chefs every hour during the day.
The festival will be streamed live on YouTube on Sunday 3rd May, hosted by River Cottage author and presenter Steven Lamb. As well chef demos, the live stream will cross to fishermen and farmers across the country and include conversations with Jack Stein and food historian Dr Polly Russell.
The brainchild of Ross Geach from Padstow Kitchen Garden, the first Virtual Food Festival was held on Easter Monday and organised in less than a week. With the support of Jack Stein, the not-for-profit initiative has now partnered with Crowdfunder and aims to make food accessible for people in these challenging times, connecting suppliers to customers, raising money for charity and offering virtual food events with cooking inspiration, tips and demonstrations along the way.
Jack Stein, Chef Director at Rick Stein restaurants, comments "We're so grateful to these amazing chefs for getting involved and supporting our initiative. Our aim is simple, we want to showcase the wonderful food and drink we'd usually use in our restaurants that is now available for consumers to enjoy straight from the suppliers. We're also raising money for the National Emergencies Trust Appeal and St Petrocs Homeless Society in Cornwall – and I expect we'll have some fun along the way too."
Virtual festival goers can also book a front row seat for £5 allowing ticket holders exclusive access to be invited to speak with the chefs on the stream – all monies raised from ticket sales is being donated to St Petrocs Homeless Society in Cornwall.
Line up
9am Rick Stein
10am Kathy Slack
11am Is this the future of buying fish?
12noon Mark Hix
1pm Gizzi Erskine
2pm Stephen Hendry
3pm Jack Stein & Dr Polly Russell 'A potted history of British food'
4pm Sophie Michell
5pm Nathan Outlaw
More information at www.virtualfoodfestival.org
Book front row seats at https://www.crowdfunder.co.uk/virtual-food-festival
Watch live on YouTube via the Virtual Food Festival channel