Have a go day at The Seafood Restaurant
28.01.2015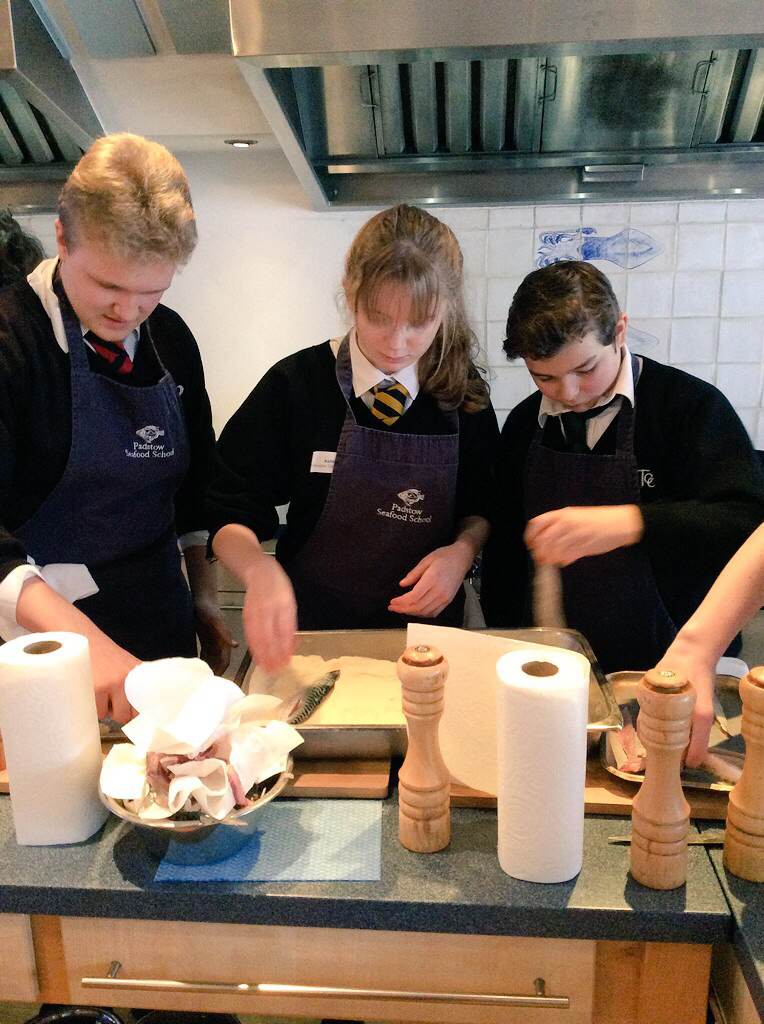 Padstow was brimming over with enthusiasm today, as four schools joined us for the Education Business Partnership initiative: "Have a Go Day".
The Seafood Restaurant, Padstow Seafood School, St. Petroc's Bistro and Stein's Fish and Chips were joined by Wadebridge School, Sir James Smith's Community School, Treviglas and Tretherras as groups of year nine and ten students were introduced to the world of hospitality – with plenty of hands on experience.
Whilst enjoying a bacon sandwich at Padstow Seafood School, the schools listened to inspiring speeches about where the hospitality industry can lead you and the exciting adventures to be had within service from Salar Brock, our operations manager, and Jason Jones, head waiter at St. Petroc's Bistro. With our visitors geared up, they headed  for the workshops we had in store for them.
There were four workshops in total: preparing and cooking mackerel ceviche with Mark Puckey at Padstow Seafood School, housekeeping with room supervisor Kitti Pasztor at The Seafood Restaurant, customer service with Serena Hindmarsh and the science of mocktails with Lukas Andr.
After a day of hands on experience, it was time to enjoy some lunch at Stein's Fish and Chips, followed by certificates handed to the schools that excelled in the tasks they were set.
We'd like to offer a huge congratulations to the schools for their achievements:
Best customer service: Sir James Smith's Community School
Best housekeeping: Wadebridge
Top fish filleters: Treviglas
Top mocktails: Tretherras
This is the 6th event like this that we've hosted with the Education Business Partnership and we look forward to the next! A huge thank you to all the staff and schools who took part today, we really enjoyed having you.