NEW BOOK! Rick's Stein's Spain
25.11.2012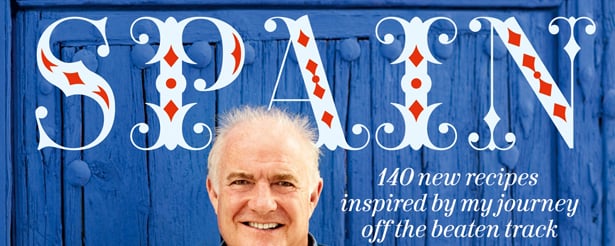 Rick Stein's Spain: 140 recipes inspired by Rick's journey off the beaten track.
"I've wanted to make a series in Spain for a long time. I love Spanish food, I've been going there since I was a young boy – but until recently I don't think people really took the food seriously. Thanks to a handful of really dedicated Spanish chefs and a growing enthusiasm for its rugged flavours, that has all begun to change. To me the underlying point of journeying to Spain would be to discover the 'duende' in the cooking. By that I mean a sense of soul, of authenticity. The word is normally used in flamenco but I think it could be equally applied to the art of Spanish cooking because to my mind, in really good food, there is a communication between the cook and diner that amounts to art."
Order a signed copy of Rick's Stein's Spain, DVD or CD from our online shop.