Our commitment to the community
27.03.2020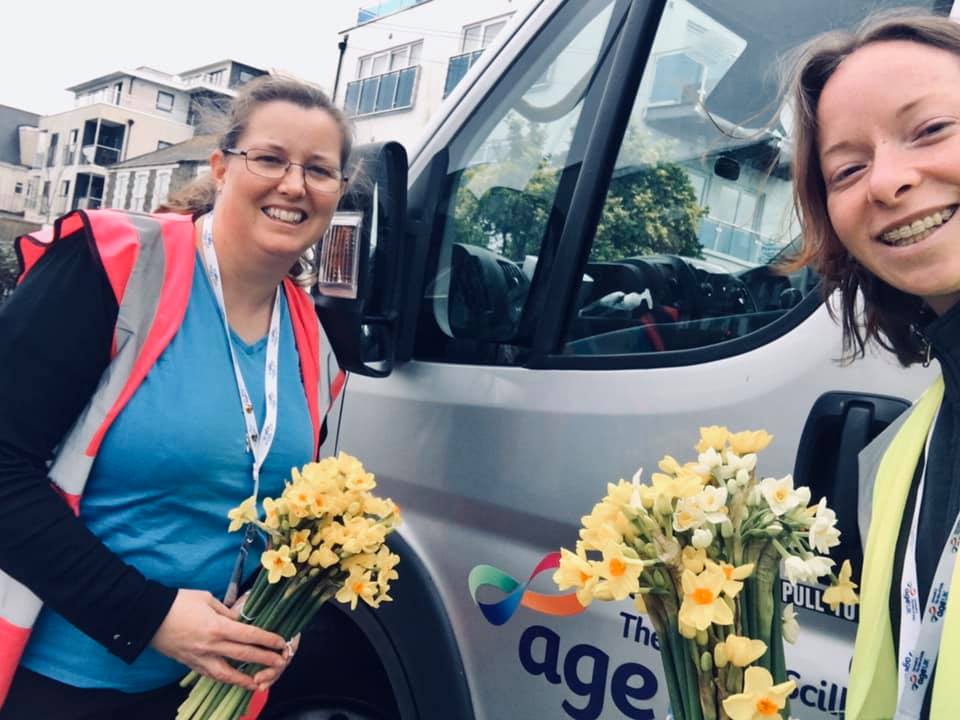 In these challenging times for everyone, we want to continue to support our local communities and charities as best we can.
We donated scented narcissi from the Isles of Scilly, originally destined for our female guests on Mother's Day, to people in the community with the help of Age UK and Newquay Day Centre. Find out more.
With a little help from Jack Stein, at The Cornish Arms we donated free roast dinners to the elderly and vulnerable on Mother's Day.
We delivered fresh produce to St Petrocs Homeless Society in Truro.
Many of our team have signed up to be NHS Volunteers.
We donated 900 pairs of latex gloves, 50 litres of hand soap and 70 litres of hand santiser to local care homes.
On Sunday 29th March, Jack Stein with the support of our Luke Taylor, Pete Murt, Mark O'Hagan and Stephane Delourme, cooked and delivered fish pies and soup to the most vulnerable in Padstow and St Merryn.
Carole, one of our lovely retail team members, made children's activities packs and left them on her doorstep for local children to collect.
Stephane, our Group Chef, has been picking up medicines from vulnerable people in his village.
Eight of our team members, Fergus, Ceri, Paul, Claire, Oli, Ed, Nano and another Paul have all volunteered to help out with the Hive Project to produce 4000 meals a week for people suffering from food insecurity.
We provided free curries for NHS staff at Treliske hospital in Cornwall.
On Easter Sunday we cooked and delivered free soup to people in Padstow and St Merryn.
If you have any ideas about how we can help, please get in touch via [email protected]