Rick Stein Chocolate Collection
06.11.2018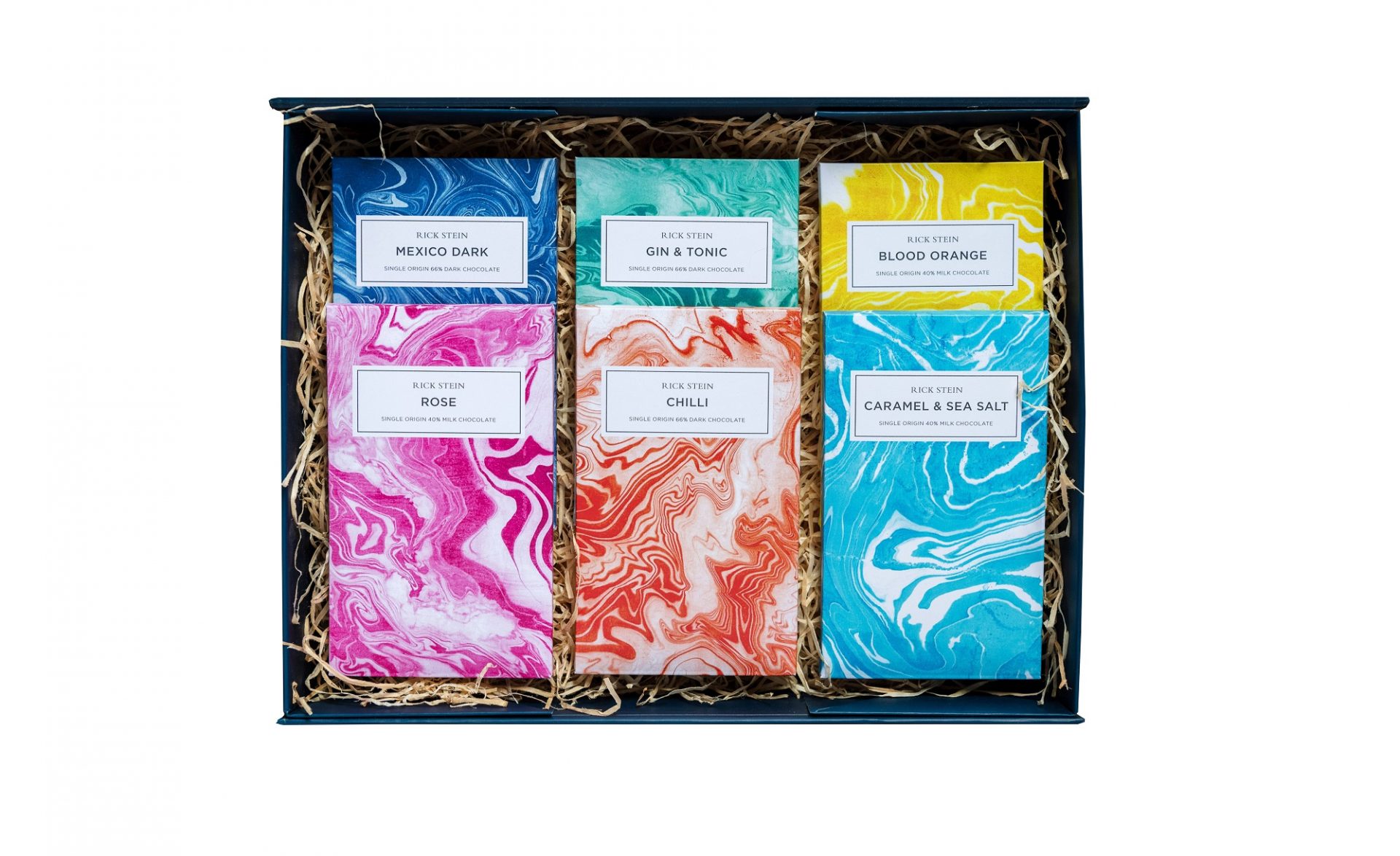 Introducing the brand new Rick Stein Chocolate Collection. 
The Rick Stein chocolate collection is handmade in Cornwall using the finest single origin cacao sourced from Ecuador (40% milk chocolate) and Mexico (60% dark chocolate), and comes in six flavours – listed below, complete with tasting notes from Rick. The complete collection is available to buy online here or you can buy single bars from our retail shops in Padstow – a perfect Christmas gift for the chocoholic fan in your life.
Gin & Tonic
As clean and fresh as a G&T. Mexican dark cacao infused with juniper and Sicilian lemon oil
Caramel Sea Salt
Caramel and sea salt – can you ever have enough? Ecuadorian milk cacao infused with Cornish Sea Salt and caramel
Blood Orange
Creamy milk chocolate and orange, so smooth and exotic. Ecuadorian cacao infused with blood orange oil with crunchy Madagascan cacao nibs
Rose
Rose and chocolate is passion. Ecuadorian milk cacao infused with natural rose oil
Mexican Dark
Since filming in the mountains of Oaxaca I came to love Mexican chocolate to me, in it's darkness there is a hint of tobasco there
Chilli
A noticeable red spark of heat! Mexican dark cacao with chipotle and pasilla chillies
Available to buy from our online shop and retail shops in Padstow.
Enjoy!