Rick Stein & Jill Stein recognised as top 100 apprenticeship employer
27.01.2016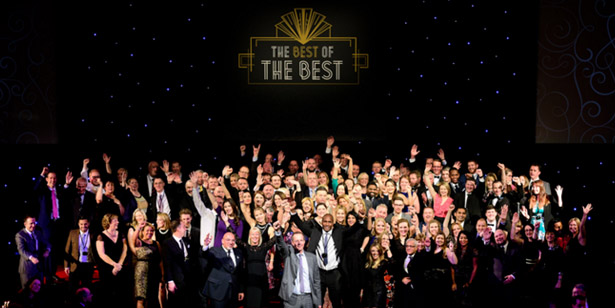 After a tough selection process, we are delighted to have been recognised in the prestigious National Top 100 Apprenticeship Employer list, made up of the most exceptional employers as compiled by the National Apprenticeship Service. The list was announced at the National Apprenticeship Awards on 26th January at Grosvenor House in London.
Sue Husband, Director of the National Apprenticeship Service commented, "The Top 100 Apprenticeship employers have a made a difference to the lives of young people by investing in their future. Apprentice employers are creating opportunities for young people to gain the skills and knowledge they need to succeed."
Rick and Jill started our professional cookery apprenticeship programme in 2008 to invest in talented individuals living in Cornwall, who were passionate about professional cooking. Since launching the scheme, over 50 employees have taken part with many progressing to more senior roles and three working their way up to head chef positions within the company.
Rick commented "I'm often told I should retire to which I reply 'no thank you'.  The reason is that I enjoy my job so much now helping young people to become professionals in the hospitality industry and developing their skills and experience.  I admire and get excited about the way our wonderful team of chefs and front of house staff pass on their knowledge to our apprentices and find visiting Truro and Penwith College, and talking to young people and feeling their enthusiasm, quite moving. It is so important not only to teach young people, but also to inspire them and that's what I think a good apprenticeship scheme is all about."
This latest award comes after a string of recent accolades, including being named Employer of the Year at the Cornwall Apprenticeship Awards with Apprentice Ilham Dani picking up the accolade for Achiever of the Year as well as reaching the finals of the National Apprenticeship Awards for Employer of the Year.
Eight years on, our programme has now grown to include a retail apprenticeship as well as launching The Rick Stein Academy, in conjunction with Truro and Penwith College, to inspire, train and develop hospitality professionals in Cornwall.
If you're interested in applying for our 2016 / 2017 apprenticeships starting in September click here.