Seasonal masterclass at Padstow Seafood School
09.02.2015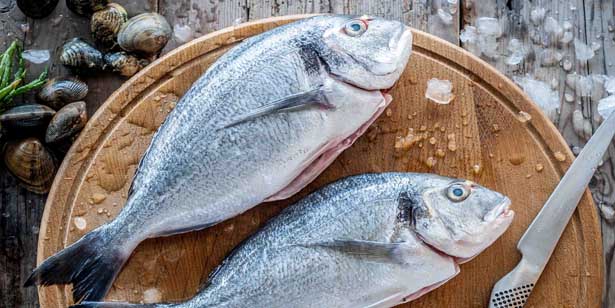 We are delighted to introduce our seasonal masterclasses this March, starting with spring seafood with Matthew Stevens on  Thursday 19th March .
We get some fantastic seafood from our Cornish shores and this masterclass is designed to educated you on seasonality, preparation and cooking of an array of fish. While you sit back and relax with a glass of wine our chefs will demonstrate 3 dishes: John Dory with grilled baby leeks and boiled eggs, grilled sea bass with sauce vierge and toasted fennel seeds and hot shellfish with garlic and lemon juice
Skills you will learn during the masterclass include how to store and prepare live shellfish, de-scaling and filleting a large round fish as well as information about seasonality.
Along with an opportunity to taste the dishes, you will learn some fantastic tips from our fish supplier, Matthew Stevens. who has over five generations of fishing experience and knowledge.
Tickets £16
Thursday 19th March
6pm – 7:30pm

or call our team on 01841 532 700