Share your Fistral Feeling to win great prizes
11.07.2016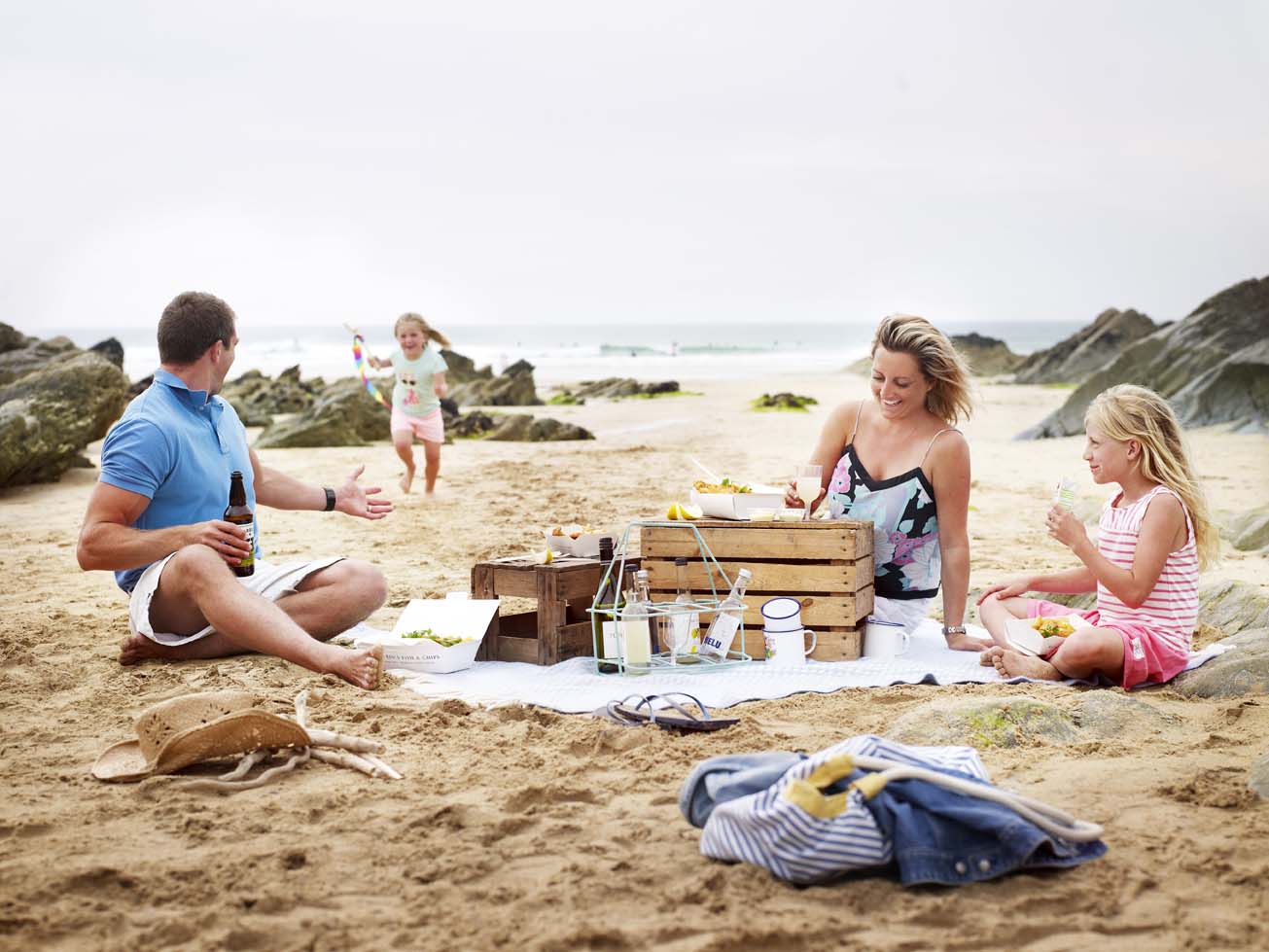 Share your #FistralFeeling this summer to win fabuous prizes at Rick Stein Fistral.
Whether it's watching the sunset with a glass or something chilled or  having a family day out at the beach, visiting Fistral is pretty special.
Use our giant speech bubbles to share your #FistralFeeling this summer and post to twitter, instagram or facebook using #FistralFeeling and you could win one of our weekly prizes.
You are allowed to enter more than one photo, just use the hashtag #FistralFeeling and share it on the above social media.
The competition runs Monday to Sunday weekly, with a new winner being picked every week.
The photo does need to be of Fistral – it can be of the beach, the cliffs beside Fistral or anything on the beach, just as long as it involves Fistral in someway.
Prizes include:
Fish & chip meal for the family at Rick Stein Fistral
Dinner for two and a bottle of Champagne at Rick Stein Fistral
Places on a one day cookery course at Rick Stein's Cookery School
Signed Rick Stein cookery books
Post your picture and we'll pick a winner every week during the summer of 2016 and the most creative caption and picture will win!
Happy holidays!
Terms and conditions
You must be the photographer and owner of the copyright for any image.
Please respect the privacy of others and seek our permission of anyone included in your entries.
Stein's Trading Ltd assumes no responsibility for possible fraud committed by any contestant.  Stein's Trading Ltd reserves the right to remove or disqualify any entry at any time at our discretion.
By submitting images, the photographer grants permission to Rick Stein Fistral to display or use submissions in any promotional material free of charge.
This contest is in no way sponsored, endorsed or administered by, or associated with, Facebook, Twitter, Instagram or Pinterest. By entering this contest you release Facebook, Twitter, Instagram or Pinterest from any related claims. Any questions, comments or complaints regarding this competition must be directed to Rick Stein Fistral/
Stein's Trading Ltd reserves the right to modify the terms and conditions at any time, at its discretion, and without prior notice.
Stein's Trading Ltd reserves the right to terminate this competition at any time.
By entering this competition you release Stein's Trading Ltd from any claim made by the copyright owner of a photograph you submit.
Staff from Stein's Trading Ltd are excluded from entering.
The final decision will be made by Stein's Trading Ltd after the closing date and winners notified.
Winners will be notified by email and then announced on Facebook, Twitter, Instagram & Pinterest.
The overnight stay and dinner at The Seafood Restaurant are subject to availability at the time of booking. The prize will need to be taken before 27th March 2015 and excludes 20th December 2014 – 4th January 2015 inclusive.
Stein's Trading Ltd reserves the right to withdraw prizes if entries are not deemed worthy winners.
If you have any further questions relating to this competition please email us at [email protected]