St. Petroc's Bistro raise £2,700 for WaterAid.
11.12.2014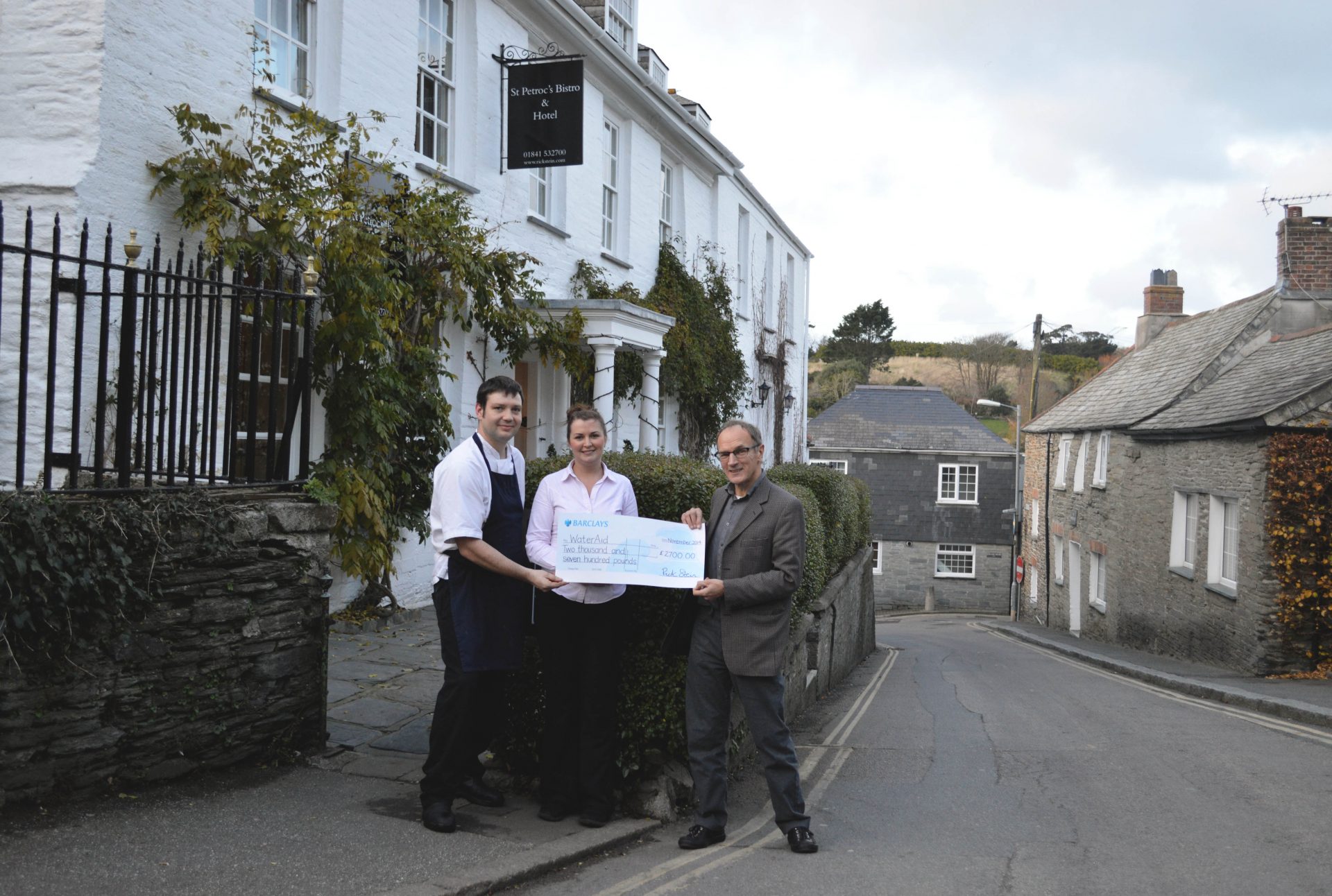 St Petroc's Bistro in Padstow has raised £2,700 for WaterAid, doubling the total raised in 2013.
We held two weeks of charity lunches throughout November, with a specially devised three course lunch.  Visitors were treated to dishes such as herring milts, bavette steak frites and sunken chocolate cake for £14.50 with a £2 donation per diner given directly to WaterAid.
Nick Evans, our head chef at St. Petroc's Bistro, said "It has been fantastic to get involved with WaterAid. We have been overwhelmed with the success and support for the lunches this year, doubling last year's total. Thank you to all who came and supported."
The money raised will go towards helping WaterAid's mission of providing access to safe, clean water, sanitation and hygiene to some of the world's poorest communities.
Hannah Wilkinson from WaterAid commented: "WaterAid is delighted that Rick and Jill Stein's St Petroc's Bistro chose to support us and raised such an incredible amount of money. The funds raised could help 180 people access safe, clean water in some of the world's poorest and hardest to reach communities. Astonishingly, 748 million people still lack access to clean water, while over 2.5 billion people live without somewhere safe to go to the toilet. WaterAid's vision is a world where everyone, everywhere has access to safe, clean water and sanitation by 2030."
Our charity work will continue in 2015 with ourr annual charity lunches at The Seafood Restaurant from 13th January – 8th February.