Stein's Scholarship winner announced
26.02.2020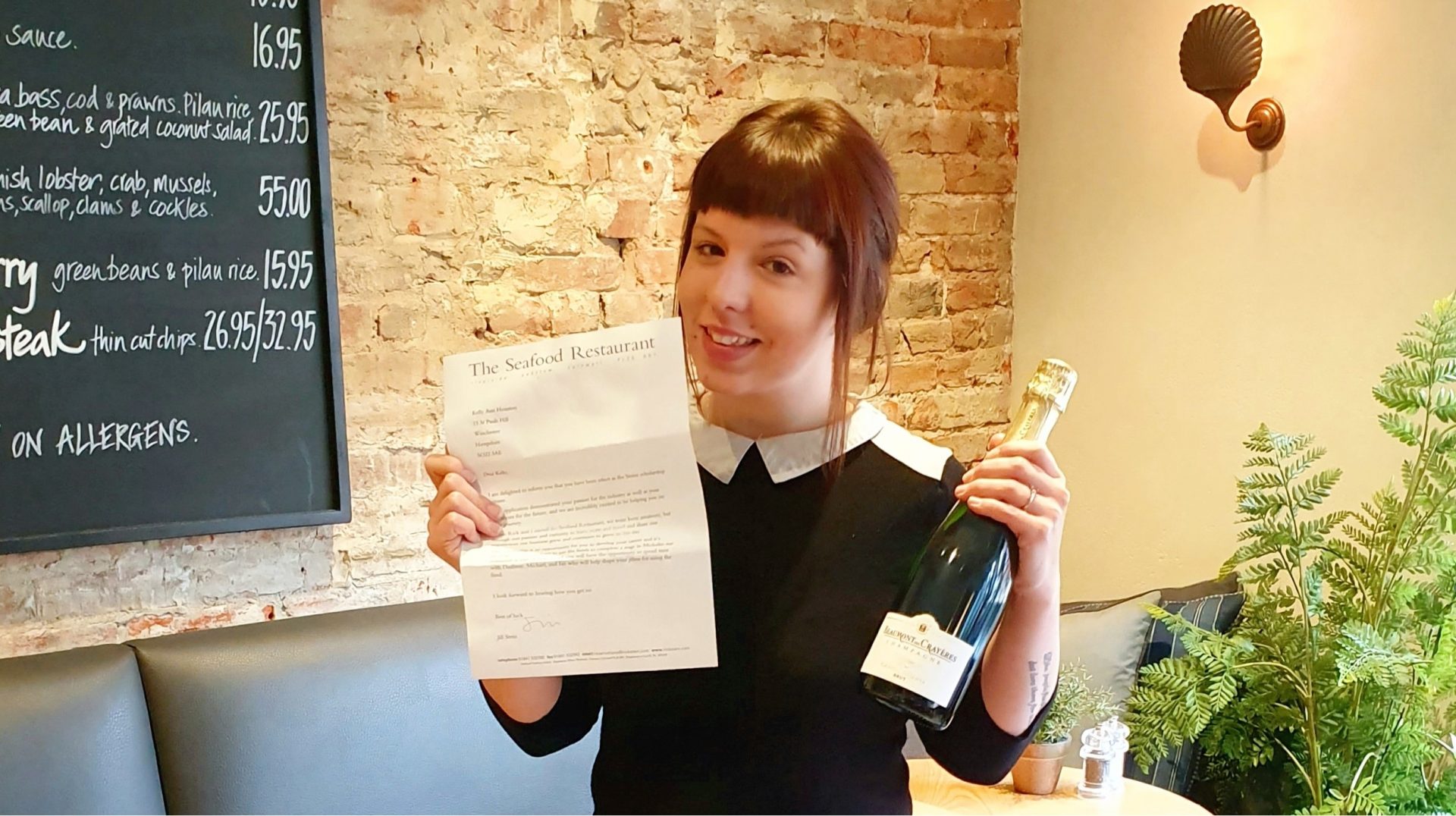 A big congratulations to Kelly Ann Houston from our front of house team at Winchester who is the inaugural recipient of the Stein's Scholarship.
The scholarship is open to all colleagues within our business and aims to recognise and reward an individual who wants to grow and develop themselves. In addition to the £500 bursary towards their career development, the scholarship winner will go on our annual wine trip supported by The Vintner and will take part in a mentorship programme with our Managing Director, Ian.
Kelly joined us at Winchester as a waitress in 2017 and has since been promoted to head waitress and now supervisor, outlining her passion and drive to better herself and those around her. She plans to split the bursary between personal development, by where she wants to gain work experience in Michelin star restaurants to get a better understanding of the precise standards that the front of house teams in such restaurants work to. Then on her return to Winchester, share any findings and help to introduce gradual tweaks, with the guidance of General Manager Louis, to make the experience even more memorable for our guests. Furthermore, Kelly also wants to use some of the money to aid charities like Autism Awareness to gather additional information to support her brothers and mum as they suffer with Asperger's and a range of disabilities. As well as helping her own family, this information will be used to upskill the front of house team to deliver the most thoughtful service to those with autism.
Well done Kelly, we look forward to following your journey this year.