The Seafood Restaurant raises £23,000 for local charity
29.05.2017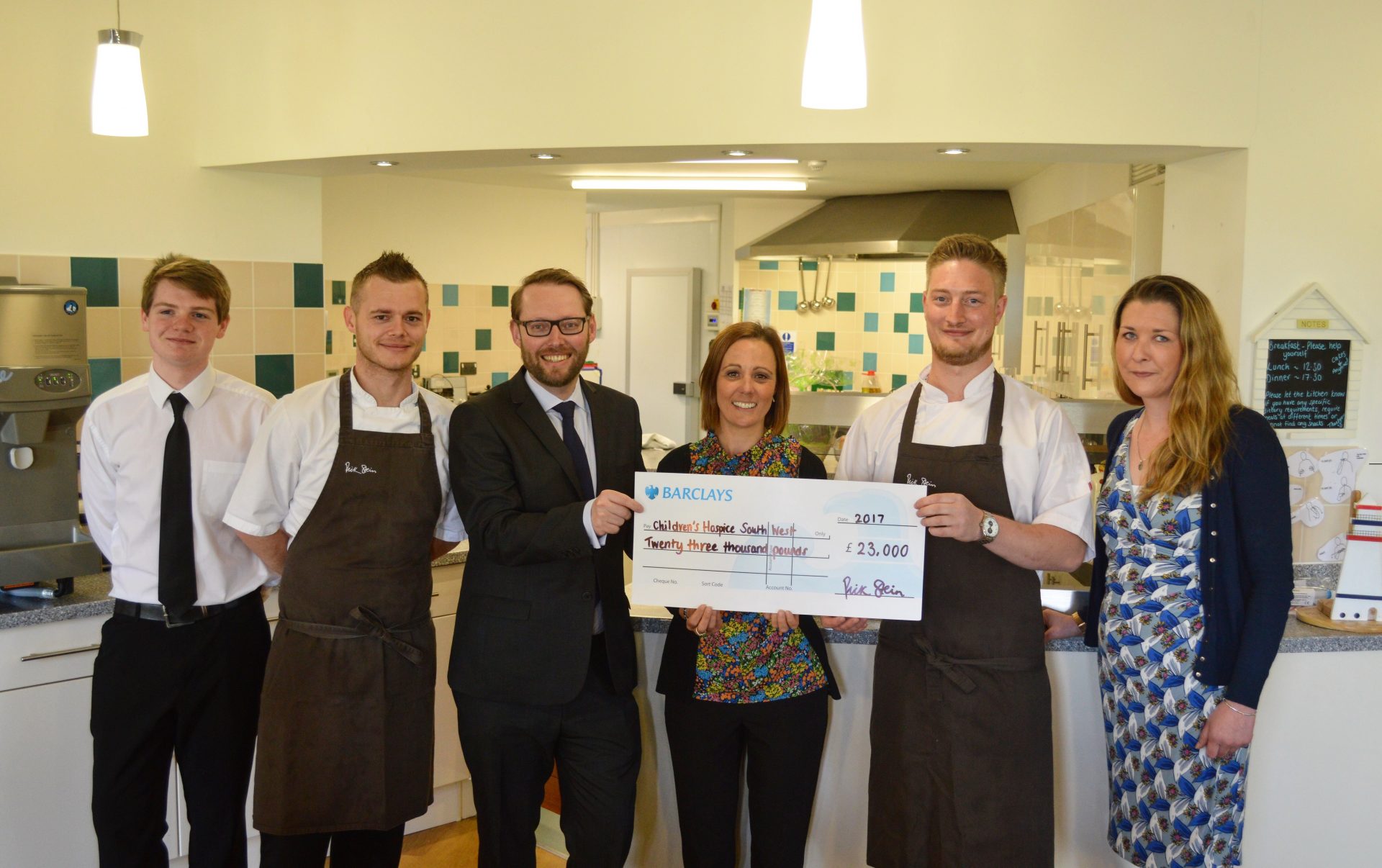 We are proud to share that at the The Seafood Restaurant in Padstow we've raised £23,000 for local charity Children's Hospice South West.
We hosted four weeks of charity lunches in January and February offering diners a special priced lunch menu of £19.95 for three courses with guests donating £2.50 straight to the charity.
Our team visited Little Harbour in St Austell to present the children's charity with a cheque for £23,000 and have a tour of the amazing hospice – which supports over 100 families each year; giving them a place to relax with each other and enjoy the specialist facilities on offer. Including a hydrotherapy pool, multi-sensory room, homely kitchen and messy play room. The total amount raised by the charity lunches will help fund the food bill for the children and their families staying at Little Harbour throughout 2017, normally costing the charity £25,000.
Jill Stein, commented: "It's fantastic to see that such a well deserving local charity like Little Harbour will receive the total funds raised from our charity lunches."
Having opened in 2001, Little Harbour offers disadvantaged children a safe, happy and relaxing place that they can visit and that their parents and siblings can get all the help and support they need.
Eddie Farwell, CEO and Co-Founder of CHSW said "We are delighted with the success once again of the charity lunches at The Seafood Restaurant – this is an incredible amount to have raised in one month and we are extremely grateful for the support that the team at Steins continue to give us. Fittingly, this money will go towards the cost of food at our Little Harbour hospice near St Austell, which is in the region of £25,000 per year; the generosity of the diners at The Seafood Restaurant will help to ensure that we continue to provide the very best care for the local children and families who use our vital service and on their behalf I would like to thank everyone who has helped to reach such a generous total."