The Stein's Apprenticeship Academy
Do you love the thought of a chef career, working with experienced professionals and cooking great food? If yes, we'd love to welcome you to be a part of the Stein's Apprenticeship Academy. You don't need any previous experience, just a willingness to learn and a positive attitude to team work.
Earn a real wage of £10.42 per hour (£9.80 for under 18's)
Plus get up to £600 per month in tips.
Learn from the best chefs in the industry
Gain work experience in real kitchens
Receive a Level 2 in Professional Cookery qualification
Get a permanent position as a Rick Stein chef when you complete the apprenticeship
Work with fresh local produce
Work for a Top 25 Best Hospitality Company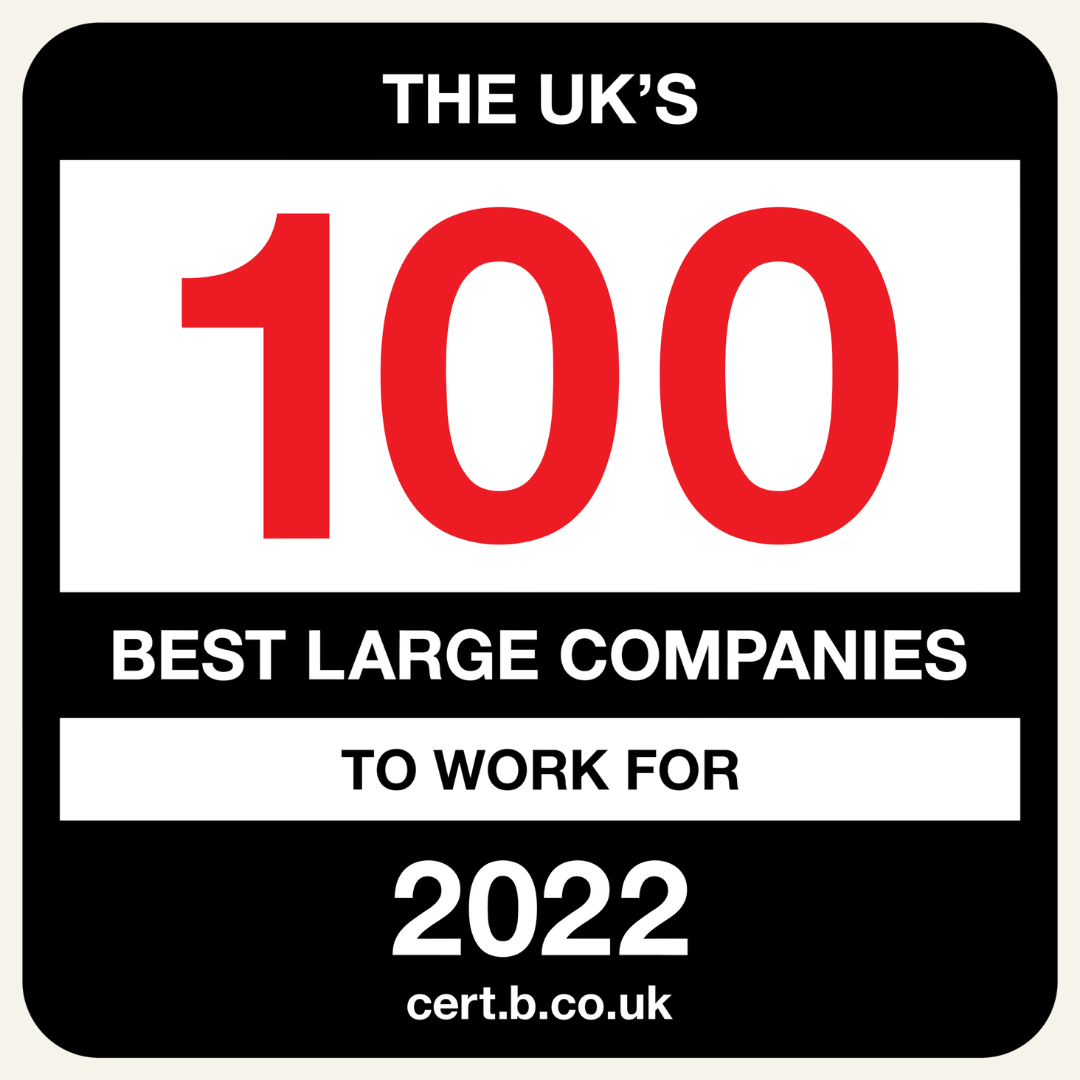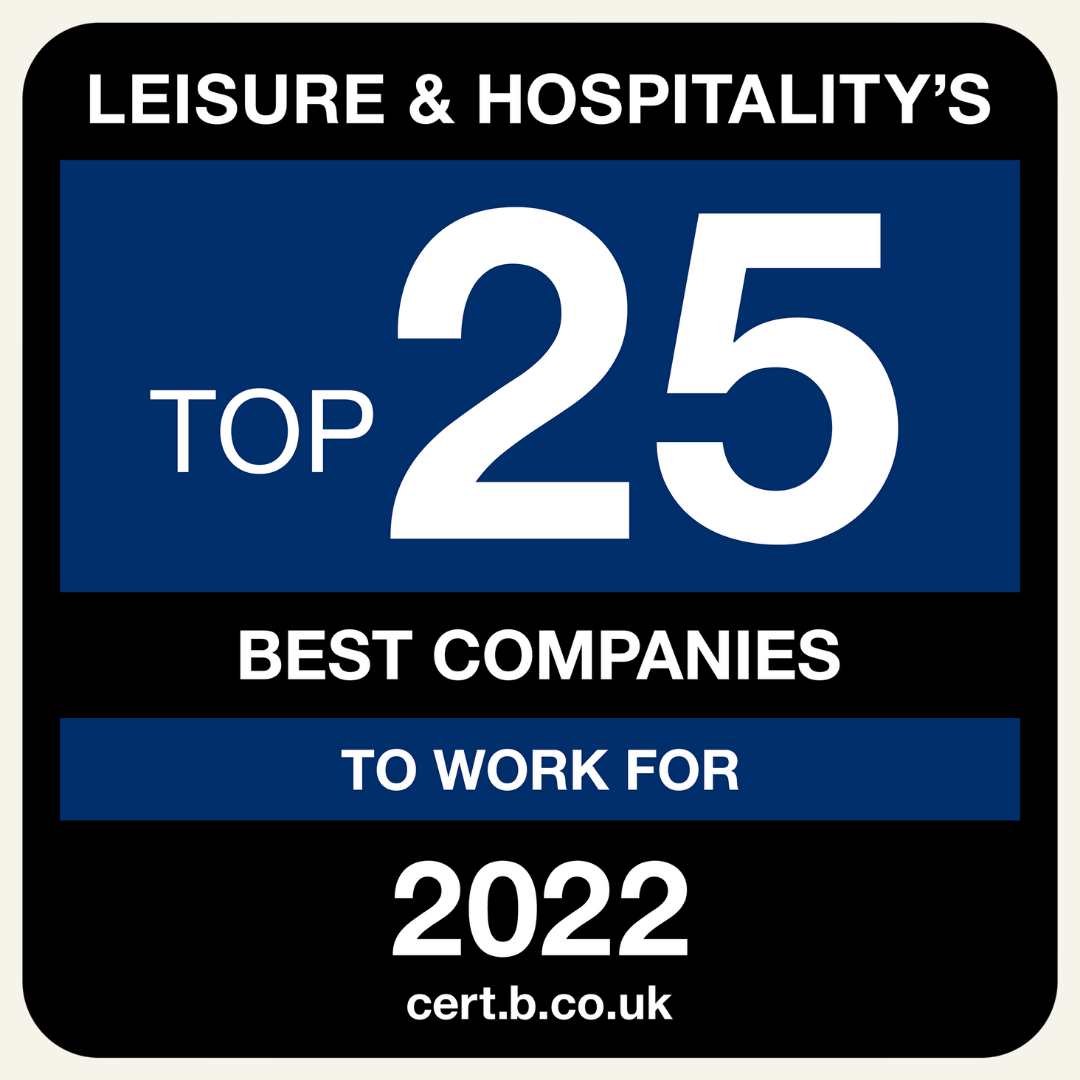 Start your chef career with us
As a Stein's Apprentice, you'll be gaining knowledge and experience in one of our restaurant kitchens in Cornwall, learning on the job from our senior chefs. Alongside this, you'll benefit from weekly sessions with expert chef tutors at Truro & Penwith College who will help you develop all the foundations of a great chef – including how to fillet fish, make classic sauces, prepare vegetables and more.
We have a range of restaurants for you to work in so you can build your experience and CV, from our flagship The Seafood Restaurant to our more casual pub and café. We'll match you to a restaurant that suits your style and preference.
---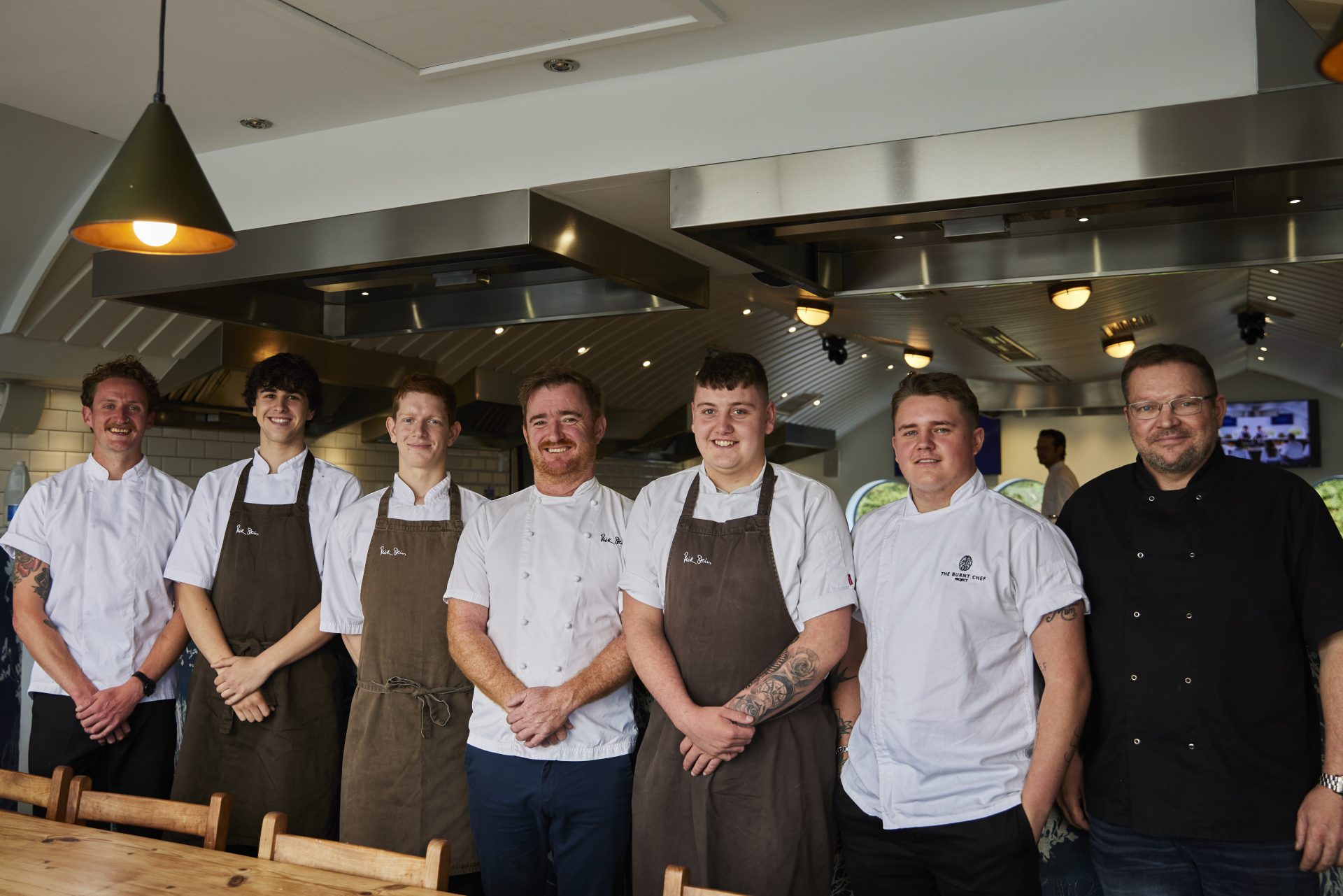 What you'll be getting up to
Learning and developing new skills within the kitchen.
Preparing Rick's famous dishes inspired by his travels around the world, learning about the responsibilities required to ensure that high quality and consistency is achieved in each dish.
Developing your food knowledge by participating in tastings with the head chef.
Working effectively as a team with your kitchen and front of house colleagues.
You'll work 40 hours per week in one of our restaurants, with 8 of those at Truro & Penwith College from September 2023.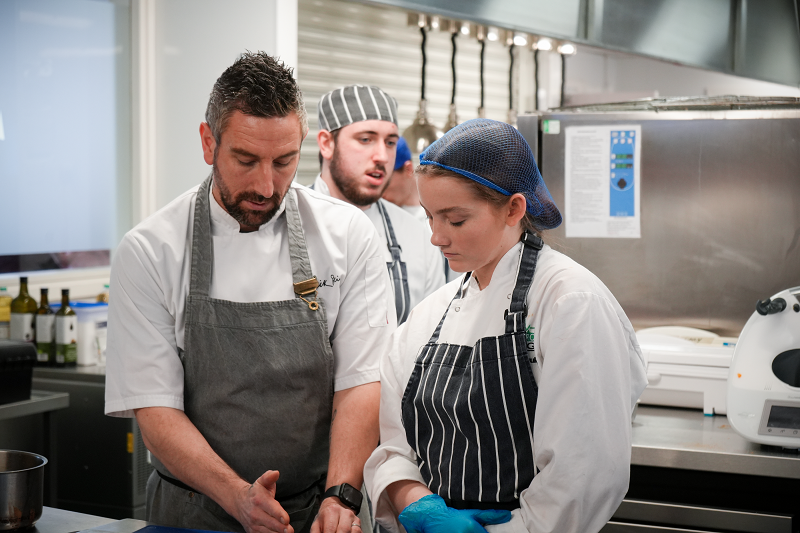 Why our chef apprenticeship is different
You get to work and earn in one of our restaurants in Cornwall.
Experience isn't necessary – just a passion for ensuring that customers have an outstanding experience when dining with us. We welcome anyone over the age of 16.
You're able to join our team and start the work based learning at any time before September 2023.
Whilst working with us, you will receive the same benefits as all of our employees – including 50% in all our restaurants and so much more.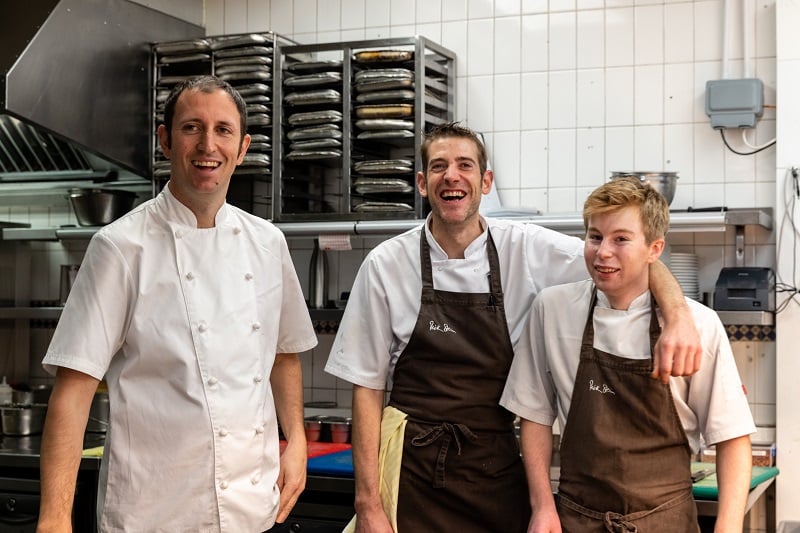 What happens afterwards
After successfully completing our apprenticeship you will be offered a permanent contract as a Rick Stein chef in one of our kitchens. We'll continue to invest in your development to give you future promotions and you could follow in the footsteps of our head chefs, who started their careers as an apprentice chef. You'll also receive a Level 2 in Professional Cookery qualification and work experience in highly rated restaurants to add to your CV.
---
Perks
You will receive the same perks and benefits during your chef apprenticeship as all of our employees, this includes:
Flexible shifts. Family time and work/life balance are important to us. We'll work with you to find the shifts that work for your lifestyle, and full-time employees can request to work a four-day week.
Significant tips. On top of your salary you'll earn tips. These are paid weekly into your bank, aren't subject to NI deductions and you'll even get tips when you're on holiday!
Social events. You'll get the chance to meet Rick and the family at social events and parties.
Holiday. You'll get 28 days paid holiday every year, increasing after two years.
Staff discounts. You'll get 50% off in our restaurants, 20% in our shops and online and discounted hotel stays and cookery courses.
Free meal for two. After one year with us, you'll get a complimentary 3 course meal for two people in one of our restaurants every year.
Plenty of food. We provide great quality meals whilst on duty, the chance to taste all our dishes as well drinks and snacks whilst you're on a break.
Staff surprises. We like to make you smile, so there'll be little treats from us throughout the year.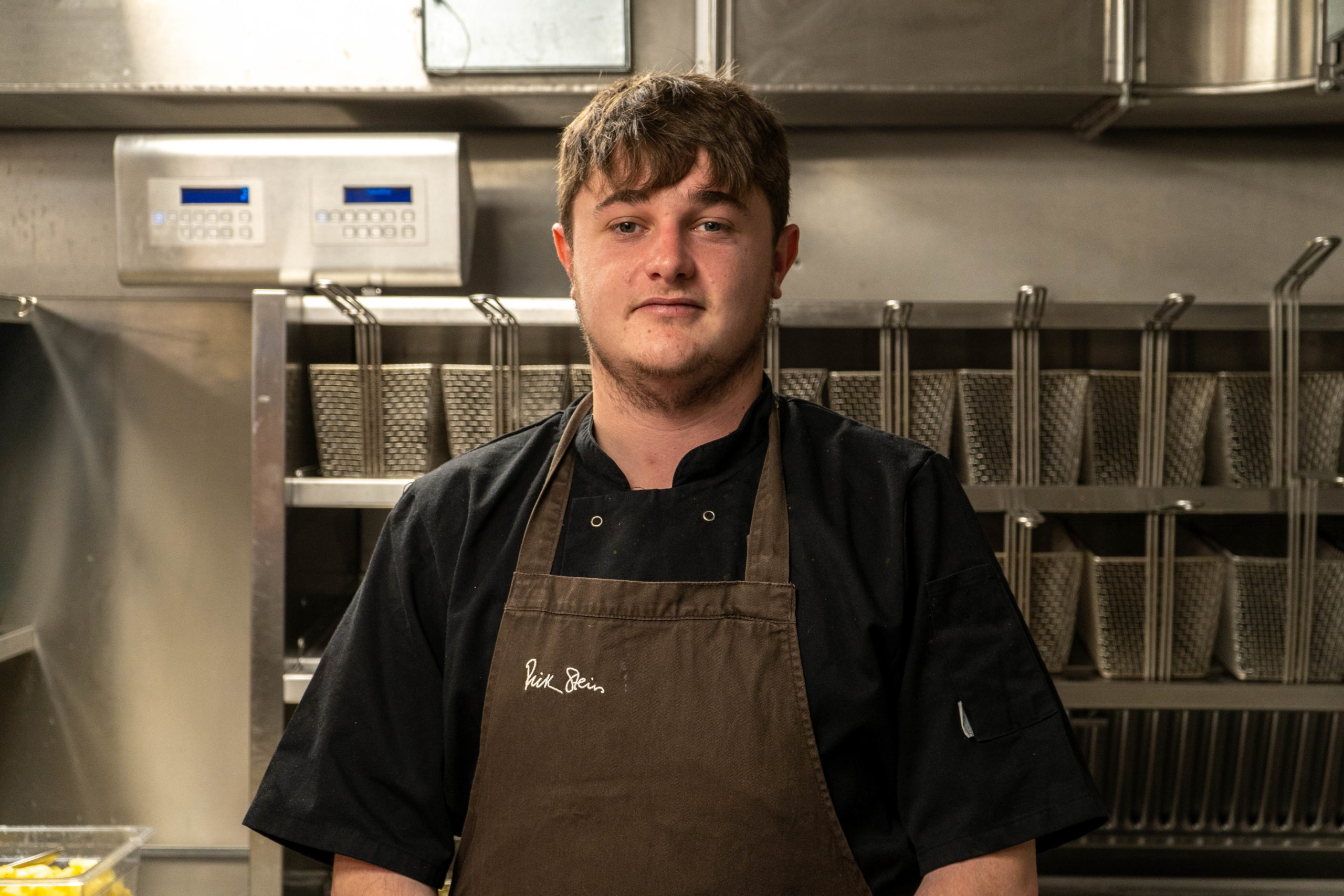 Good to know
You will need to be able to commute to the restaurant you'll be working in. Our sites are in Padstow, St Merryn and Newquay – they all have regular bus routes. Padstow and Newquay have multiple car parks, The Cornish Arms in St Merryn has it's own free car park.
We will provide you with chef whites for the duration of your chef apprenticeship.
For any enquiries about our apprenticeship and job vacancies, please email [email protected]