5 places to enjoy our fish & chips in Padstow
21.04.2015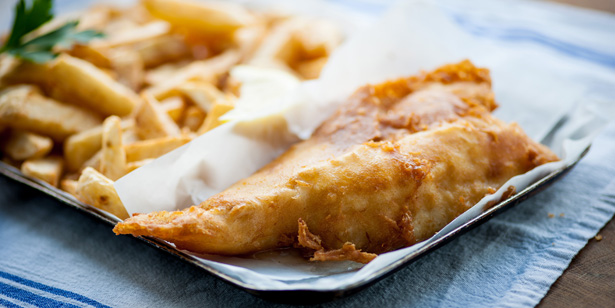 The best thing about our fish & chips is that you can enjoy them anywhere – here are our top five spots in Padstow for you to enjoy yours.
1. By Padstow harbour

Soak up the sunshine and watch the water reflect off the colourful boats as you tuck into your fish and chips.
2. Along the trail

Stroll along the trail and relax on some of the most beautifully placed benches in Cornwall with views across the Estuary.
3. In our restaurant

With long wooden tables and benches, plus high chairs and activity sheets for the little ones, there's a wonderful buzz inside our restaurant. We don't take reservations, just turn up and we'll find you a table as soon as we can.
4. On the go!

Don't have time to stop? All of our meals are served in handy takeaway boxes with wooden forks and plenty of napkins on hand so you can enjoy your meal while exploring the quaint streets of Padstow.
5. In the car

If the weather fails you, cosy up in your car and tuck in! A short drive towards Trevone beach will ensure a breathtaking view across the sea.
Stein's Fish & Chips is open every day: 12pm-3pm | 5pm-8pm
You can also enjoy our fish & chip menu in Falmouth & Fistral.