A day in the life of…part 3
26.08.2015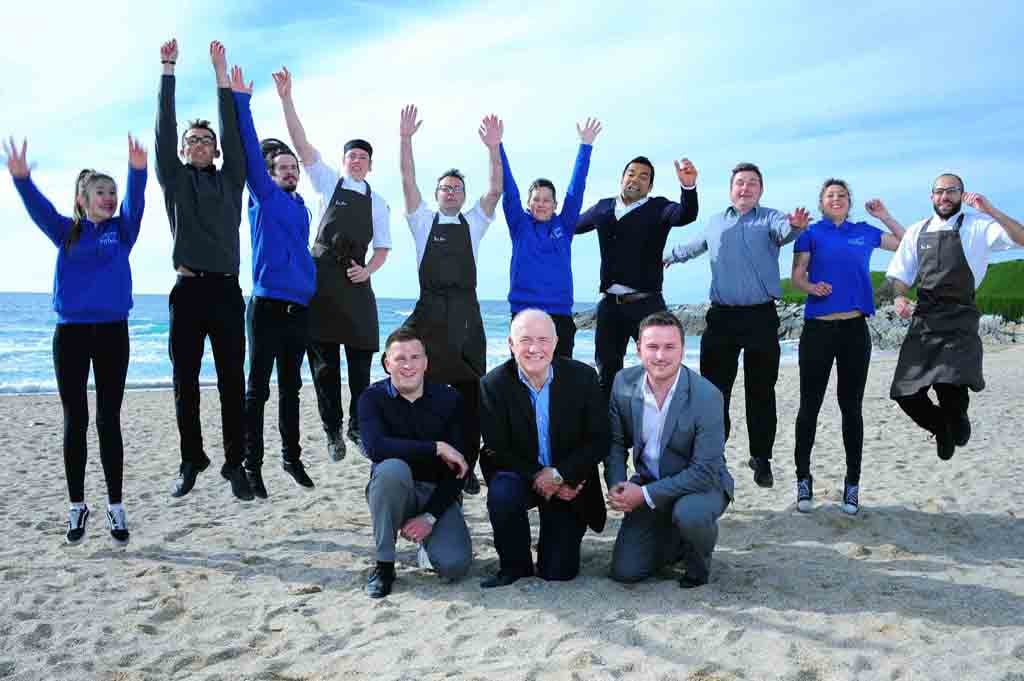 For the penultimate post of our 'day in the life of' series, we spoke with Sinah Kroeger, at the start of her first shift with the team at The Seafood Restaurant.
Welcome to The Seafood Restaurant Sinah! What brought you to the team? 
I'm studying catering at Exeter College and my tutor got me a job working here so I can see first hand what it's like to be front of house in a busy restaurant. I'll be here until the end of the summer.
Exmouth – that's quite far away?
I drive down every morning and it takes just over an hour, but the team have been really accommodating at making my shifts work around my commute.
How are you feeling on your first day working here?
I was so nervous driving down this morning, but everyone has already been so welcoming. They've started me off gently with some glass polishing!
What are you most looking forward to today?
This is a really new experience for me, although I've worked in restaurants before, I haven't ever been this far away from home and done something like this on my own. I'm looking forward to my first team briefing later and lunch shift to see how different the service is compared to previous places I've worked in. I've been forewarned it's busy.
We caught up with Sinah during her last week at The Seafood Restaurant to see how her placement went:
"I've really enjoyed working here over the summer, I've learnt a lot and met lots of great people. I'm looking forward to going back to college and taking what I've learnt to my course"
If you are looking for a job in Cornwall take a look at our current job opportunities available. You don't need to have any previous experience, as we'll give you all the training and knowledge you'll need, and benefits include fantastic tips, 20% discount around our businesses, 28 days holiday a year and opportunities to grow and develop.
Interested?