A day in the life of… part 4
10.09.2015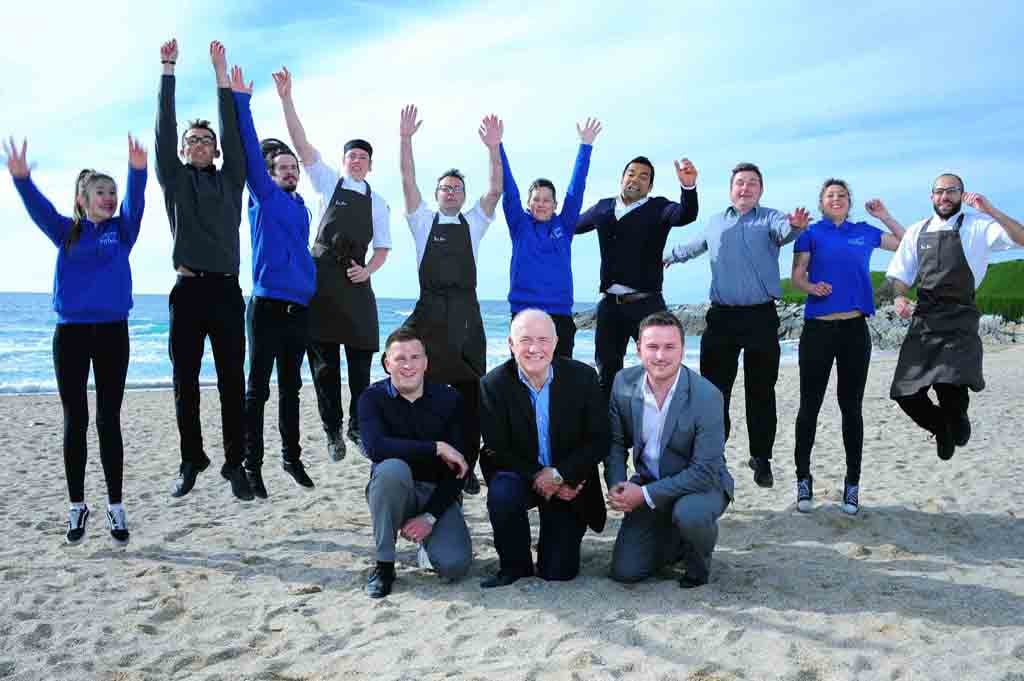 Our final post in our "day of the life of" series comes from Emma McCoy, a waitress and trainee manager at The Seafood Restaurant.
How long have you worked at The Seafood Restaurant?

I joined about 6 months ago as part of the ten out of ten scheme which trains those interested in hospitality through jobs in the industry.
What advice would you give to someone looking to apply for a job with Rick Stein?
Be ready to learn. The front of house team are expected to know the menu, wines and history of the business inside out. It sounds a bit overwhelming, but the support from the rest of the team is really good. We have wine tastings every Thursday morning and food tastings every Saturday so we can recommend things to the customers.
What is your favourite thing about working at the restaurant?
The team. Everyone that works here really wants to be here, they want to learn and they want to help each other learn. I've never worked in a place where the relationship with the kitchen staff is so good either. If I ever want to learn about a new dish from the menu, I can just ask a chef and they will make it for me to try and guide me through a tasting. It really helps to give you the confidence to talk customers through the menu.
What was the most surprising thing working for Rick Stein?
I was nervous that the atmosphere would be really formal and strict and that just isn't the case. There is a really different attitude to service here, at previous places I've worked you get in trouble taking too long talking to customers, here you get commended for building relationships. We work hard, but there is a relaxed and fun atmosphere between the front of house and kitchen staff and customers.
If you are looking for a job in Cornwall take a look at our current job opportunities available. You don't need to have any previous experience, as we'll give you all the training and knowledge you'll need, and benefits include fantastic tips, 20% discount around our businesses, 28 days holiday a year and opportunities to grow and develop.
Interested?