A long weekend away in Bordeaux with Charlie Stein
26.07.2019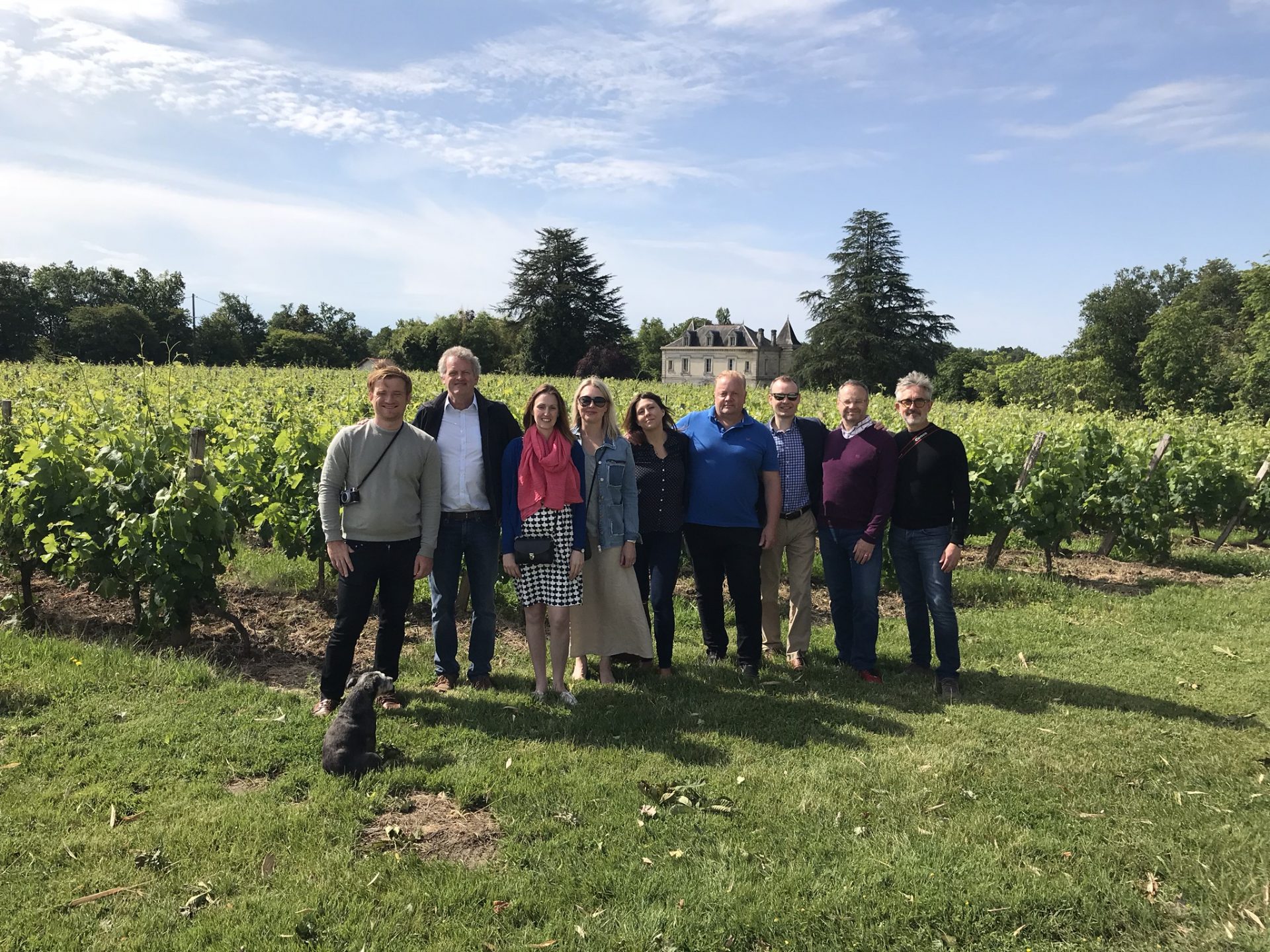 Charlie Stein recently took seven of our guests on the inaugural 'Stein's wine tour'. A wine weekend away in Bordeaux visiting two of the world's best Chateaux, drinking some of the finest wines known to humanity, and eating some pretty classic French food.
The group were guided along the way by our great friend Gavin Quinney of Chateau Bauduc who's knowledge of the region is only matched by his animated enthusiasm for it.
Charlie's highlights of an amazing weekend included: 
Tasting the wonderful wines Chateau Canon La Gaffeliere in St-Emilion.
Gavin's 'Fred Flintstone' sized Côte de boeuf steaks grilled over vine trimmings on the Friday night.
The 60 oysters before the steak that turned into a 'man vs food' competition between Charlie and Operations Manager Sal. Unsurprisingly Sal won this particular challenge.
A once in a lifetime tasting and long lunch with Christian Seely at the impressive Chateau Pichon Baron. Christian left us after lunch with the keys to the Chateau and a couple of bottles of his Port and told us to make ourselves at home. What a bloke!
A wonderful Saturday night at Rick's favourite Bordeaux restaurant – La Tupina for more food including Poulet Roti avec frites.
The French style breakfast under the vine pergola at the Farmhouse at Chateau Bauduc on Sunday morning.
Meeting seven brilliant guests who all were a total delight and made the trip truly memorable. We laughed a lot.
We will be doing another trip at the same time next year, so please keep your eyes open for more information. In the mean time, you can discover foodie events across our restaurants here.