Ask Steins – Your foodie questions answered!
09.08.2013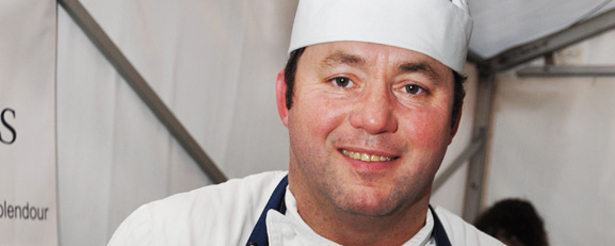 Here's a round up of all your foodie questions from our live 'Ask Steins' Q&A on Friday 9th August with our executive pastry chef, Stuart Pate. 
Q: What is the best Yorkshire pudding recipe and how long should I cook in the oven
A: My advice is to save as much dripping from your roast the week before and freeze it to use to baste the Yorkshire pudding tray. When it comes to cooking, put your tin in the oven with about ½ cm depth of the beef dripping and make sure it's smoking hot before you pour the batter in. In terms of batter, you must ensure it's not too runny or wet to make the perfect Yorkshires.
Q: When I was a kid I remember making – and eating – Caraway Seed cake but I can't find any recipes for it. I've tried adding them to a Victoria Sponge but it doesn't taste as I remember! Any suggestions?
A: You could try grinding the caraway seeds down to a powder so it has more of an intense flavour and then sieve this in to the cake mixture with the flour. For this cake, I would do a batter mixture for the sponge, beating butter and sugar and then gradually add the egg and fold in your self raising flour and caraway seed powder. It is probably trial and error to get the right amount of caraway seeds to your taste. The caraway seed flavour will intensify during the baking process. Good luck!
Q: What would you recommend as the best dessert for 10-15 people which can be made well in advance, impress the most and with the minimum of 'fuzz'?
A: I'd have to say my hot chocolate fondant. You can make the desserts a few day's beforehand and pop in the oven just before needed. They're always a big crowd pleaser and one of my favourites. Here's the recipe for you to try: http://www.food-mag.co.uk/chocolate-fondant/#.UgTSapKG07M
Q: When are you going to put passion fruit tart back on the main menu?
A: Not at the moment but we've got a delicious passion fruit cake at Stein's Patisserie for you to try instead!
Q: How do you get a vibrant colour when making macaroons? Mine always look dull.
A:  I'd recommend using a powder colouring rather than a liquid as the colour will stay more vibrant as it doesn't alter the consistency of the mixture.