Chats with Charlie Stein #4: Cornwall

Cornwall is Charlie's home county. The place his love of food, drink, restaurants, pubs, surfing and beaches began to grow. Watch to find out a few of his favourite spots and things to get up to in Cornwall and add them to the itinerary for your next adventure in the southwest.
Watch Charlie Stein talk about Cornwall
---
Breakfast, lunch and dinner in Cornwall – where are you going?
For breakfast, it depends on how many negronis I've had at The Seafood Restaurant the night before… If I've had a few of them I'll go to Ben's Crib Box which is on the harbourside in Padstow. Ben used to work for us in the kitchen and now he does the best bacon sandwich in Cornwall, perhaps the world. If I'm down with Laura and Romy and I've had fewer negronis, we like to go to Pavilion in Newquay. They do amazing coffee and great croissants as well so a mooch around Newquay and have a croissant and a nice coffee. For lunch it has to be a long lunch at The Seafood Restaurant. Appetisers of oysters and langoustines, the whole experience with three or four bottles of wine shared among lots of friends. For dinner I really like Coombeshead Farm up near Launceston which was set up by Tom Adams who used to be chef in London before coming down and build a small holding at Coombeshead. Finally, St Kew Inn just over the estuary from Padstow. One of the owners, Sarah, used to be my nanny back in the day so I like going out there and she talks a lot about the old days and how naughty I was.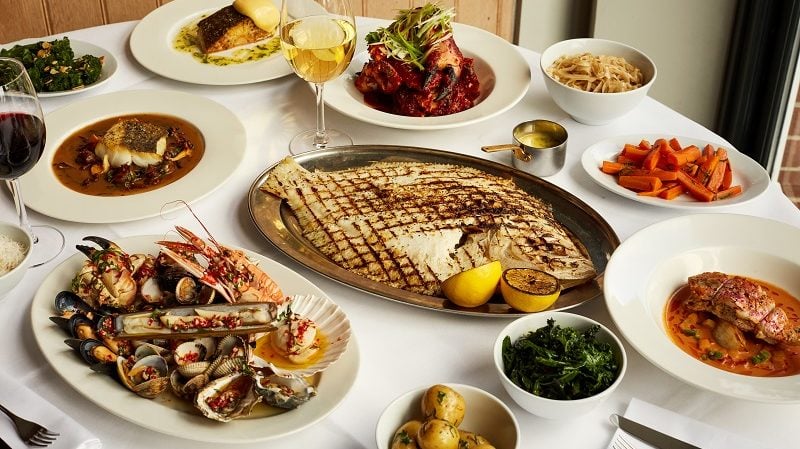 Must-visit beach?
It's a very tricky one because there's so many amazing beaches down here in Cornwall. I'm a surfer so it does depend on time of year, surf conditions and whether I'm with Laura and Romy or not. But, if the surf's right, in the winter I love to go to Harlyn because I love the waves there – in the summer I like to go to Constantine or our local beach where I grew up, Trevone, and I also really like Watergate Bay, but if you're going to hold a gun to my head I think Harlyn would be my favourite beach. It's just beautiful and when the surf's good there it's really good, so it has to be Harlyn.
Top three favourite pubs?
We're very lucky in Cornwall. We've got a lot of amazing pubs across the county. I'd have to start by saying The Cornish Arms because it's the pub I've been in the most of my life – growing up drinking in there and then us taking it over was always one of our dreams. I also really like the Gurnard's Head down south past St Ives at Zennor – a really amazing pub with great food, and then in my youth I used to drink a lot in Falmouth in the Chain Locker which I quite like as well, so those would be my top three pubs in Cornwall.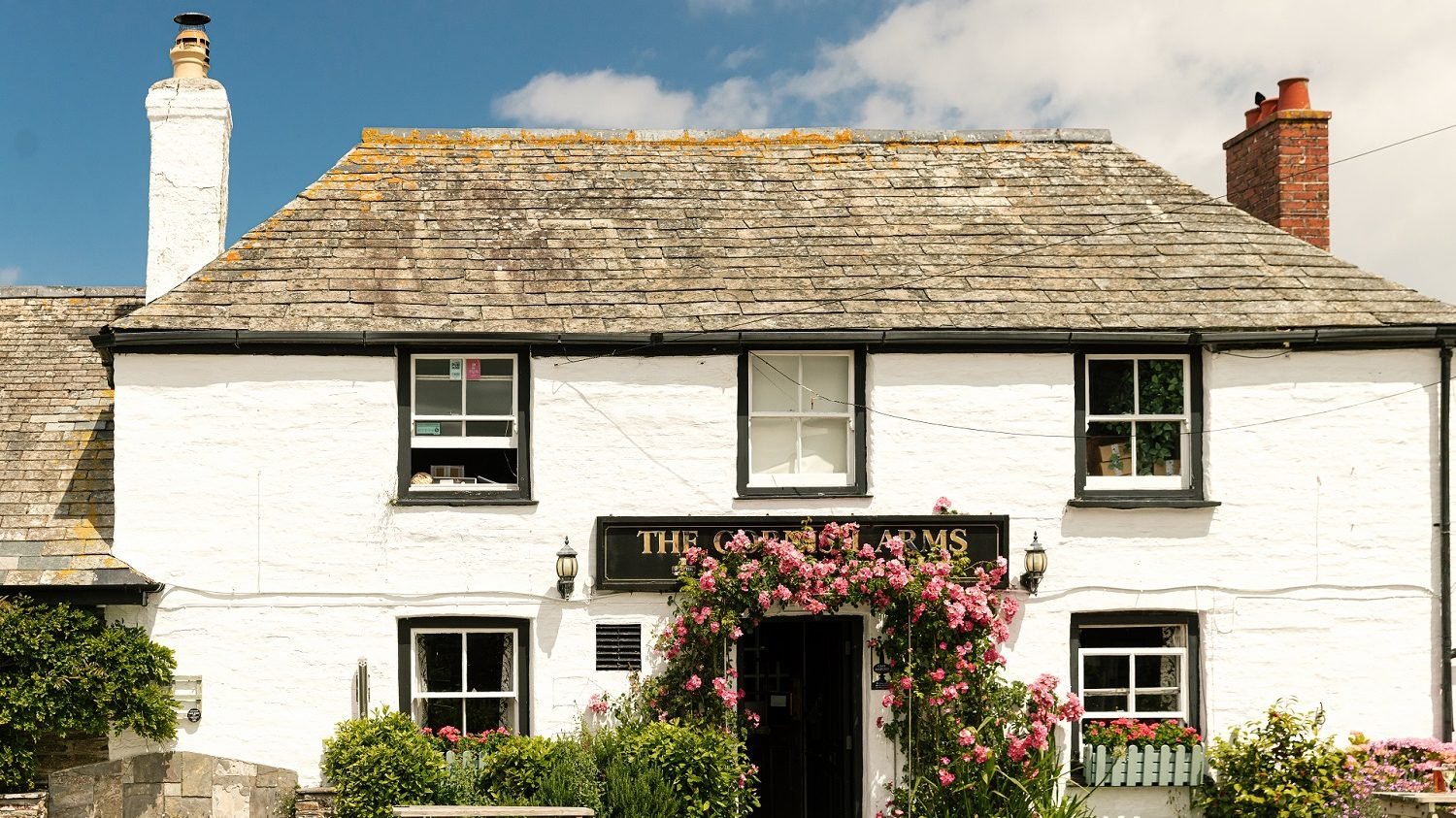 Family day out?
I love the Eden Project to be honest. It's such an amazing concept. It's so beautiful and somewhere you can spend a whole day exploring. I love the variety of plants, especially the ferns and tropical stuff, and my child, Romy, is now at an age where she's walking about and taking everything in so she loves the Eden Project too. That's where I would go for a family day out.
Hidden gem in Cornwall?
Unsurprisingly, it's a a pub – The Blisland Inn on Bodmin Moor. We love to go there on Boxing Day. It's a tradition to go on a long walk after or just before we eat and then stop at The Blisland Inn for a pint. It's the most amazing old school Cornish pub with great characters and it probably hasn't changed in the 38 years that I've been going. Always good to stop for one pint with the family.
Thanks for watching or reading and keep an eye out for more Chats with Charlie soon.
FIND OUT MORE ABOUT CHARLIE
Charlie leads our business with Rick, Jill, Ed and Jack – inspiring everything we do to make our guests smile.
From choosing all the drinks on our lists and hosting dinners in our restaurants to sharing his knowledge with our teams to develop their skills. There's so much to Charlie's role.