Festive uses and excuses for using Rodda's clotted cream and Rick Stein's mincemeat!
25.11.2013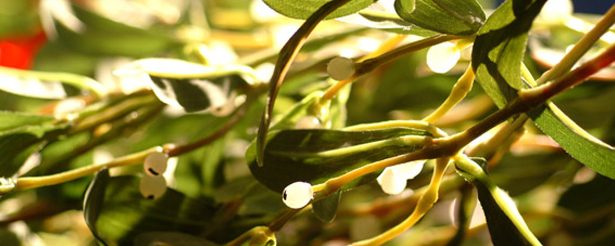 Here at Stein's HQ, mince pies are without doubt one of our favourite things to make and eat in the run up to Christmas. Served hot or cold, what could be better than to dish them up with a BIG dollop of Rodda's clotted cream?
Over the last few weeks our chefs have been hard at work juicing lemons & oranges, chopping apples and weighing out all the nuts & spices needed to make our delicious mincemeat, made to Rick's special recipe. It will be used to make Stein's Patisserie's mince pies and sold in jars at Stein's Deli, Patisserie & Gift Shop in Padstow for people to take home and make their own joyful treats.
We asked our chefs what they would serve their mincemeat delicacies with and of course there was a resounding answer – Rodda's Cornish Clotted Cream!
In 1890 Rodda's great-great-grandmother started making Cornish clotted cream in her farmhouse kitchen here in the heart of Cornwall. Over 120 years on, they're still crafting it the same way, by gently baking rich local cream until it's thick, unctuous and thoroughly dollopable – the perfect accompaniment to any Christmas dish!
Here's our top five suggestions for pairing Rodda's clotted cream and our mincemeat (why not leave us your suggestions in the comments box below?).
Mince Pies – available to buy in Stein's Deli
Mincemeat & apple jalousie – a simple puff-pastry tart which Rick says, "Makes a good alternative to Christmas pudding"
Mincemeat shortbread – perfect with a cup of tea after a hectic Christmas shopping trip
Mincemeat & pear crumble – a festive twist on a classic British pud
Mincemeat strudel – a warming winter pudding full of fruit and spices
Join us at Stein's Deli on Friday 6th December between 10am and 12noon to sample some of Rodda's fantastic products.