Five top tips for sourcing fresh fish
13.05.2019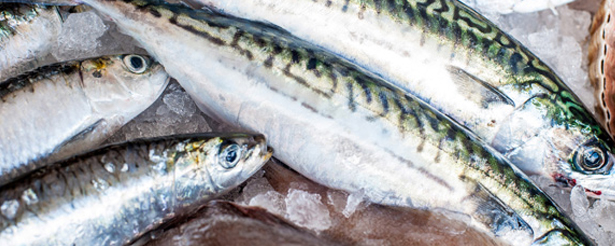 Situated just a stone's throw from Padstow harbour, our cookery school is well placed for the freshest catch from the sea. We're lucky that we have so many great producers and fishmongers in the South West. We encourage people to visit your local fishmonger – Stein's Fisheries if you're in Padstow – and ask what their catch of the day is. The freshness and quality of the ingredients really is the most important thing and down here in Cornwall we have that in abundance.
Some people are a little hesitant when it comes to selecting and cooking fish, but Mark and his team teach students how to choose good fish locally and how to make the very best of it in the kitchen.
Here are Nick Evan's five top tips for sourcing fresh fish:
1)      Smell – a fresh fish should not smell 'fishy'
2)      Eyes –  fresh fish should have clear eyes, not cloudy
3)      Gills – lift the gill and look for the bright red flesh underneath, this is the sign of a fresh fish
4)      Colour – look for discoloration, brown or yellow edges, as these are signs of aging fish
5)      Slime – the clearer the better, as fish get older slime turns brown and then disappears altogether
Now you know what to look for you can get cooking. If you're in need of a little recipe inspiration, sign up to our monthly recipe newsletter.