Great British Bake Off: Chocolate
30.09.2015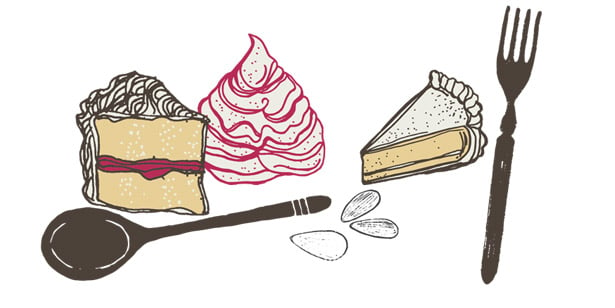 Tense week in the GBBO tent this week as the remaining bakers take on the semi-finals. This week the bakers will be working with a notoriously difficult ingredient – chocolate. From a chocolate tart signature challenge to technical chocolate soufflés and finally a chocolate masterpiece, here are Stuart Pate's top tips for working with chocolate. 
Chocolate tart
The trick to a great chocolate tart is to use a really good quality 100% cocoa powder in the pastry – don't use real chocolate as it might burn during the cooking process.  Make sure you don't overwork the pastry as this can make the cocoa powder greasy. When we make chocolate tarts at The Seafood Restaurant, we roll out the pastry to about 3ml, then line the base of the tin with the pastry. A top tip is to then place your pastry in the freezer. This helps with the next step of placing greaseproof paper on top of the pastry, filling with rice and baking blind. Freezing the pastry makes it easier to get your greaseproof paper into all the crevices of the tin and ensures a nice even bake. Don't forget to fork the bottom of your pastry base so it cooks quickly and evenly.
Chocolate soufflé
The best tip I can give you for perfect chocolate soufflés is to butter and line your mould properly. If the butter you line the mould with is uneven or too thick, the soufflé batter will catch on it as it rises and this is what causes collapsed soufflés in the kitchen.
Chocolate showstopper
This round is all about mastering the skill of tempuring chocolate. The process is actually quite scientific: chocolate is made up of fats and sugar and if they are melted at different temperatures it can cause the chocolate to distribute these elements unevenly. To keep your chocolate beautifully glossy, follow this method of heating, cooling and then reheating:
| | | | |
| --- | --- | --- | --- |
| Type | Heating | Cooling | Reheating |
| Plain chocolate |  42 – 45°C | 26 -28°C | 30-31°C |
| Milk chocolate | 41 – 43°C | 24-26°C | 28-29°C |
| White chocolate | 38 – 40°C | 22-24°C | 26-27°C |
For more top tips on cooking with chocolate, join Stuart at his winter chocolate masterclass on December 4th where he'll show you how to make raspberry chocolate truffles, hot chocolate fondant and chocolate macarons.