Happy St. Piran's Day!
05.03.2015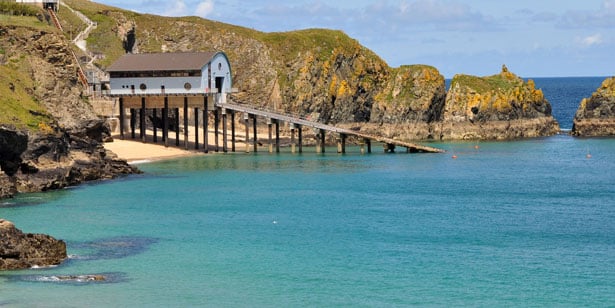 March 5th marks St. Piran's Day in Cornwall, named after the patron saint of tin miners. In Cornwall it's recognised with parades and celebrations across the county to mark the event. To celebrate St. Piran's Day we thought we would share the top five things we love about Cornwall:
1. The commute to work

We've traded in the rush hour, tubes and traffic for rolling green hills and coastal roads. This might mean being stuck behind the occasional tractor but that just gives us even longer to admire the beautiful Cornish landscape around us.
2. The view from the office 
Rick always says looking out his office window inspires his work in the kitchen and we couldn't agree more. We love Cornwall for its unspoilt views.
3. The people
You don't have to go far in Cornwall without receiving a smile or a greeting from a passer-by. It's what keeps our guests coming back year after year and what makes us love being based in the South West.
4. Fresh, Cornish produce
We are lucky enough to work with some of the best local suppliers in Cornwall which help to make our restaurants what they are.
Whether admiring from afar, relaxing on them to soak up the rays, surfing amongst the waves, or enjoying the fruits of the sea, Cornwall just wouldn't be Cornwall without its beaches and ocean.
Happy St. Piran's Day!
Tweet the reasons why you love Cornwall to us @TheSeafood.