How to cook the perfect steak
04.07.2021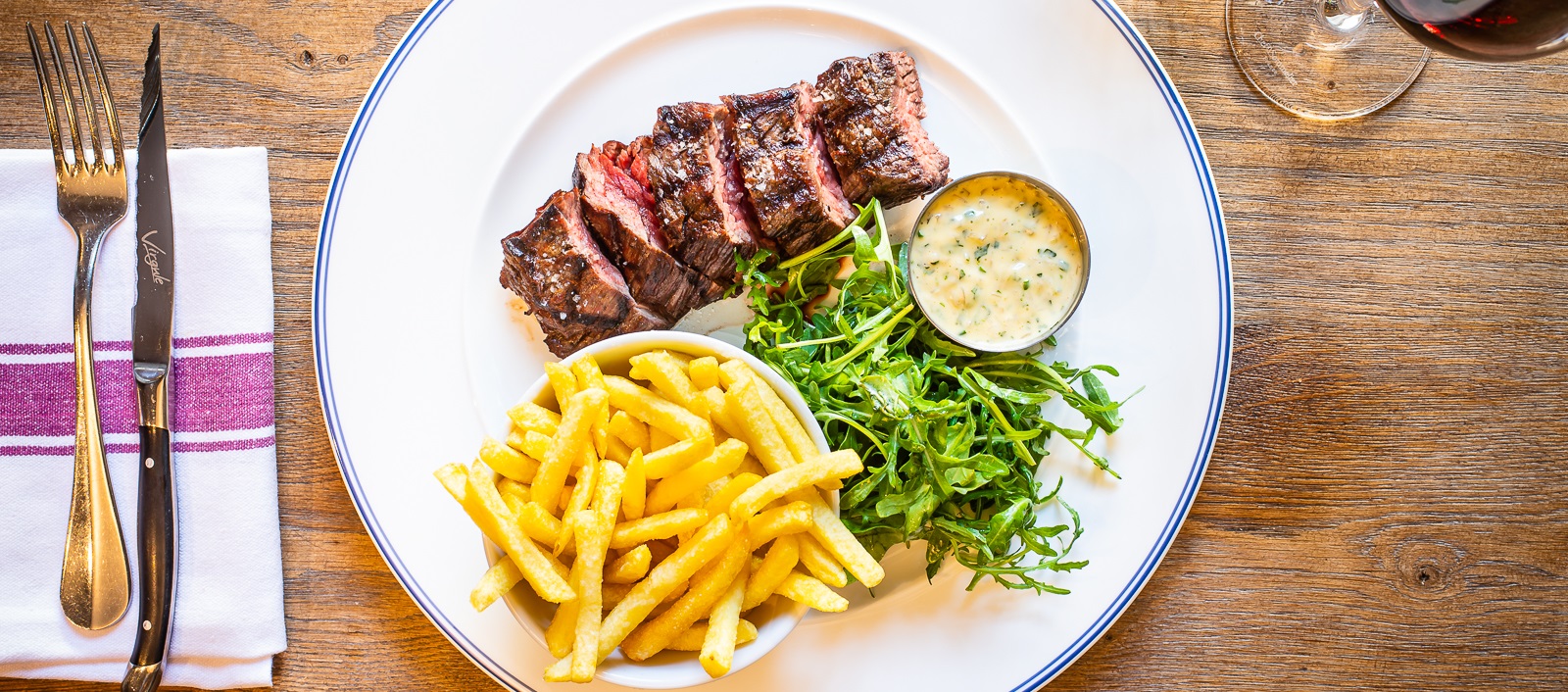 Cooking steak at home might seem like a simple, every day kind of thing to do, but it's also very easy to get wrong. Follow our top ten tips for cooking the perfect steak from Nick Evans – Head Chef Lecturer at Rick Stein's Cookery School in Padstow to ensure success every time.
Always try to source good quality meat from your local butcher or deli.
2. Begin with the steak at room temperature.
3. Oil the steak, not the pan.
4. Heat your griddle or frying pan until smoking hot.
5. Don't turn the meat until you can see good sear marks.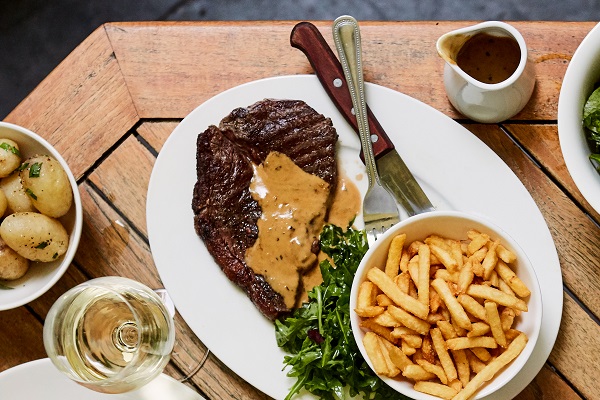 6. Avoid overcrowding the pan with too many steaks as the temperature will drop and the meat will stew rather than fry.
7. Season the steak with salt, but I'd suggest avoiding seasoning with pepper as it can burn and create a bitter taste.
8. Coat the steak in a very small amount of olive oil (flavoured with thyme if you wish), using too much oil with create flames when you cook on the hot griddle.
9. For a steak that is 2cm thick, cook to your liking with the timings below:
Blue: 1 minute each side
Rare: 1 ½ minutes each side
Medium rare: 2 minutes each side
Medium: 2 ¼ minutes each side
Medium-well done: 2 ½ – 3 minutes each side
10. Once cooked, season with freshly cracked black pepper and leave the meat to rest for at least three minutes before serving.
Happy cooking!
STEIN'S AT HOME: STEAK BOX
Let us do the hard work and deliver all the ingredients for the best at home steak night you'll ever have. Rick Stein smoked salmon to start, ribeye steak with peppercorn sauce for main and then sticky toffee pudding.
Available for nationwide delivery.