How to prepare and cook mussels
07.09.2016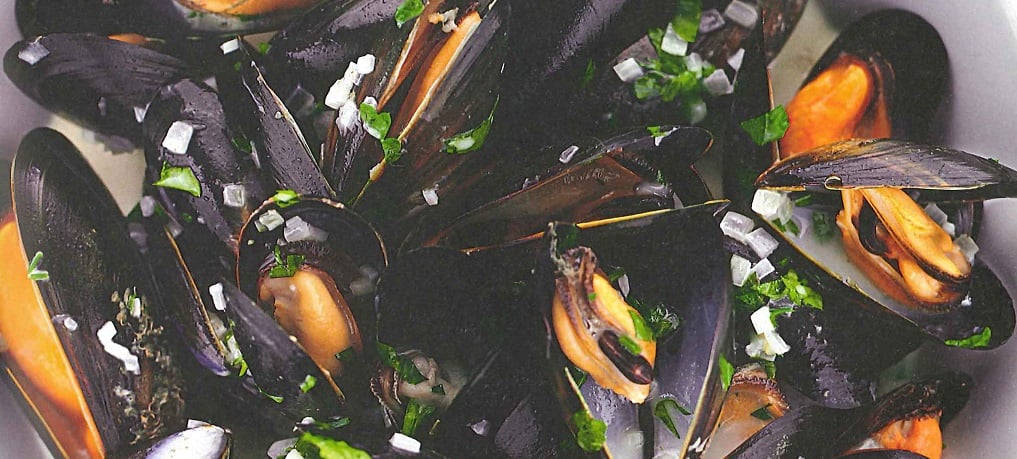 When it comes to mussels, there are a few top tips that you need to know. Whether you know of a great local place to buy them fresh, or you're lucky enough to be able to pick your own down by the beach, follow our essential guide to make sure you prep and cook your mussels to perfection…
1. It's all about the timing
The rule is to only pick mussels when there's an 'R' in the month. This applies to a lot of shellfish as it gives them a chance to spawn in the summer months. If you're going foraging, make sure you pick your beach wisely and make sure that there is no sewage outlet into the sea. Go for the mussels that are medium in size and higher up on rocks.
2. Buy as fresh as possible
If you're buying your mussels, trust your local supplier and buy your mussels locally. They are best when they're no more than four days old, so if you're unsure, just ask when their harvest date was.
3. Get the prep right
If you've bought your mussels, they will have already been purged for sand. If you've picked your own, soaking them in seawater is a good idea to get rid of any sand and grit that is inside. If you can't access any seawater, mix 1 part of salt to 3 parts of water and leave overnight in your fridge. Purging them in fresh water can kill the mussels, so make sure you don't make this mistake. Next you'll need to de-beard and de-barnacle your mussels using the back end of a knife. Get rid of any that have broken shells or open shells that don't close after a sharp tap.
4. Time to cook…
Use a very hot pan to make sure your mussels are cooked in no time at all. There are lots of different ways to cook them, so this is part where you can get creative in the kitchen. A lot of mussel recipes call for wine in the ingredients – make sure you use a good quality wine. A simple rule to go by is: "If you wouldn't drink it, don't cook with it!". Your mussels should be cooked within about 3 – 5 minutes, and don't forget to make sure they are all open before tucking in!
If you would like more tips on how to cook mussels, watch Jack Stein's video here.
What's your favourite mussels dish? Leave your answers in the comments below.
Happy cooking!