Jack Stein's recipe for pollock with tartare sauce
21.03.2021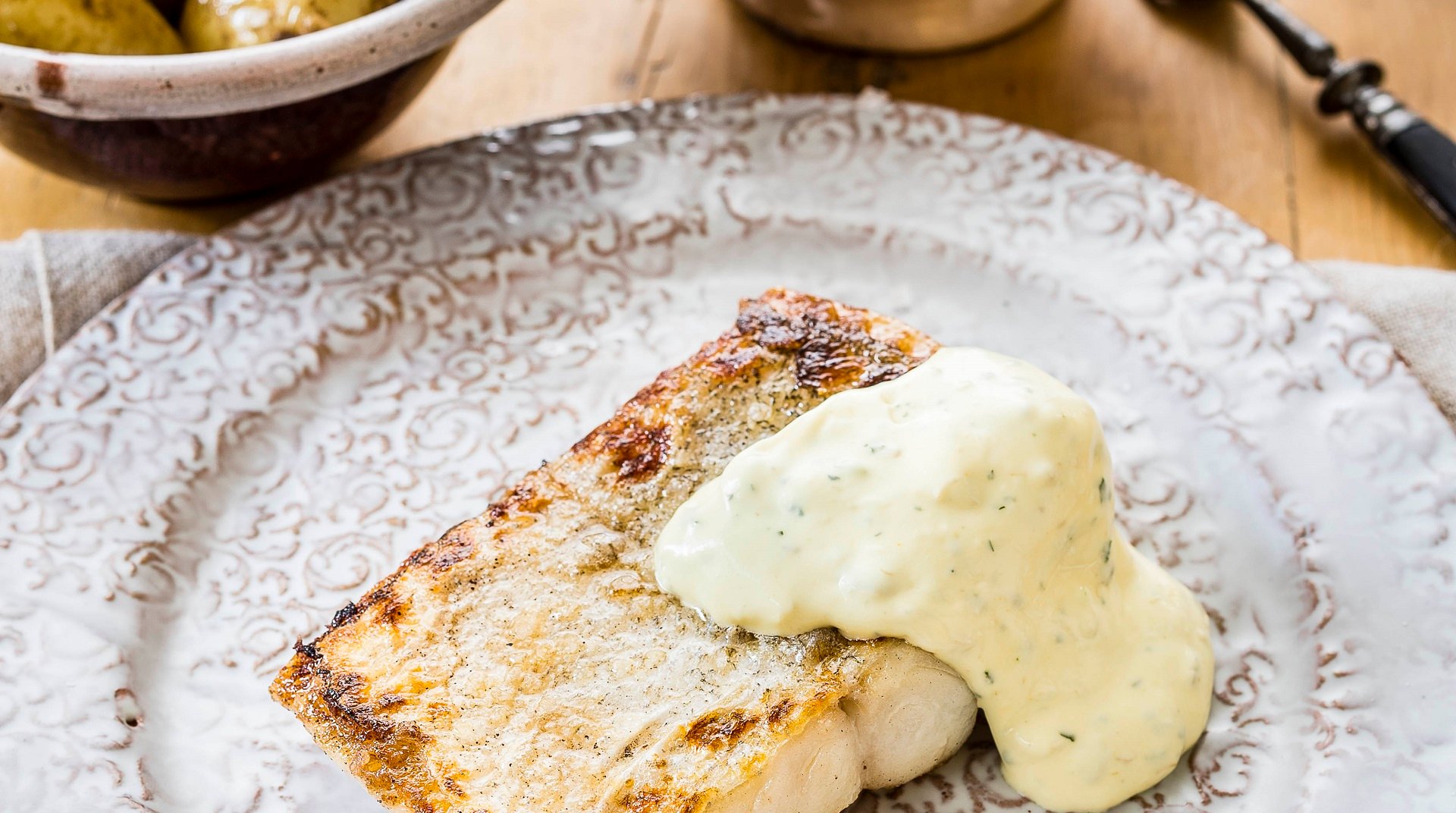 Jack says: 'If I'm ever asked what my all time favourite meal was I plump for this. Some friends and I went pollock fishing one summer and returned successful to a friend's house to make lunch. With simple and cheap ingredients we settled down at my friend Munch's table and enjoyed the most delicious meal imaginable. To this day I still think there's nothing quite like eating and being amongst friends, having caught or picked all the ingredients with your own hands and then cooked them for the communal table, accompanied with plentiful bottles of good wine as the day drifts lazily on. As I recall, after several glasses of wine, I proclaimed it the best meal I'd ever eaten. I still think, despite all the places I've visited and meals I've eaten in my life, this remains the highlight.'
Serves 4
Ingredients
800g pollock fillets
1 tablespoon vegetable oil
500g spinach, washed
1 teaspoon butter
400g new potatoes, boiled salt and pepper
for the tartare sauce
150g mayonnaise
½ shallot, finely chopped
25g capers, chopped
25g gherkins, chopped
½ tablespoon chopped tarragon
½ tablespoon chopped chives
Method
First make the tartare sauce. Place the mayonnaise in a bowl and add the shallots, capers and gherkins. Mix them until well incorporated, then stir in the tarragon and chives. Refrigerate until needed.

Season the flesh side of the pollock fillets, and oil lightly. Grill, skin side up, under a hot grill for 2–3 minutes, depending on the thickness of the fillets. Set aside and allow to rest for 2–3 minutes. Sauté the spinach in the butter until wilted.

Serve the pollock fillets with a large dollop of tartare sauce and with the potatoes and spinach alongside.
Credit: Jack Stein's World on a Plate by Jack Stein (Bloomsbury Absolute, £26). Photography by Paul Winch-Furness.
LOTS MORE RECIPE INSPIRATION…
Discover even more of Rick and Jack's favourite recipes that you can recreate for your family at home. From classic French main courses to comforting desserts.