Jack Stein's recipe for smoked salmon with soy scrambled eggs
04.03.2021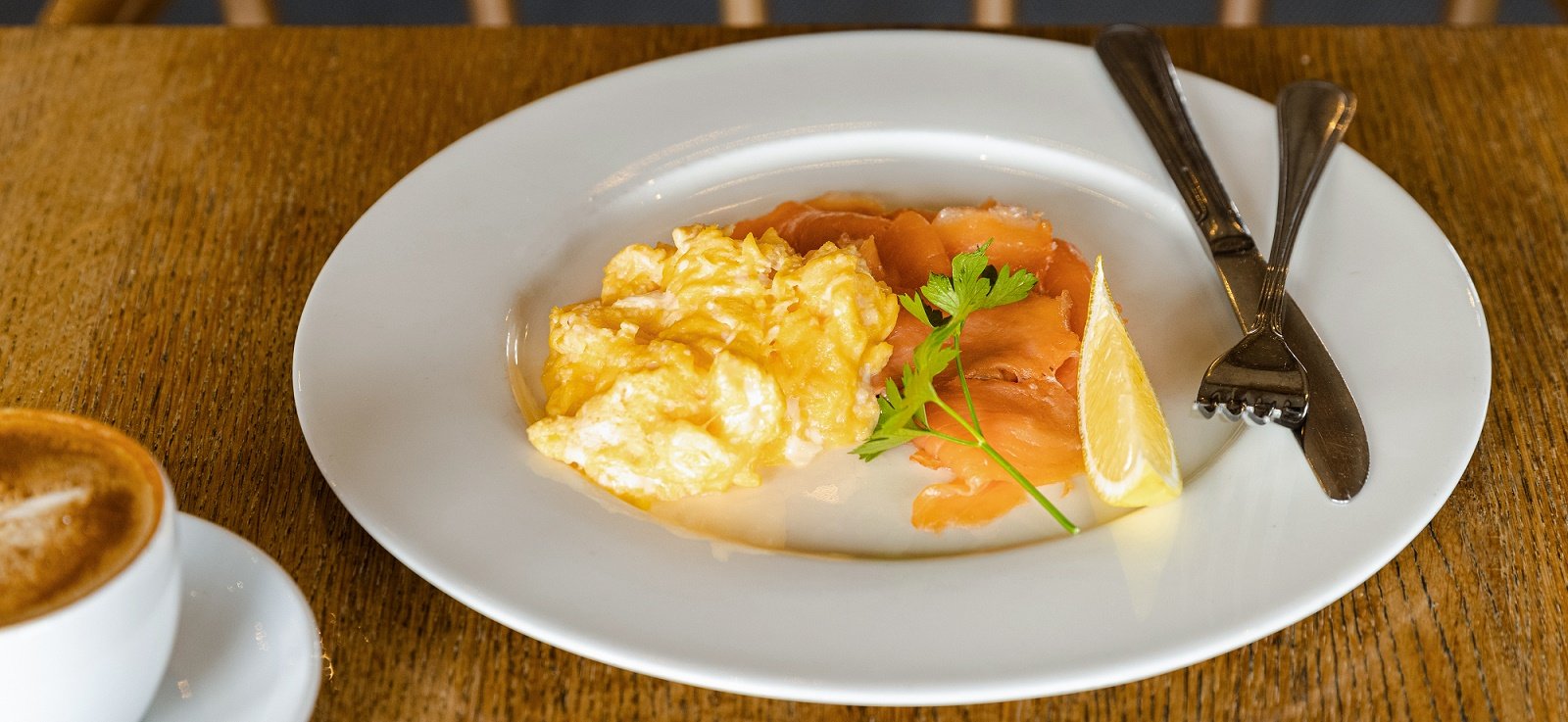 This is a great celebration breakfast to cook for Mother's Day, Valentine's Day, anniversaries or simply because it's the weekend.
Jack says: 'This is my go-to for a treat breakfast. For even more of a treat, have it with Champagne. Adding soy to your scrambled eggs is a great way to add savouriness to them. Weirdly I was shown this by an Italian chef!'
Serves 4
Ingredients
200g smoked salmon
1 red onion, thinly sliced
Handful of capers
12 free range eggs
50ml double cream
10ml soy sauce
50ml olive oil
50g butter
Salt and pepper to taste
Method
Whisk the eggs and cream together with the soy and salt.
2. Heat a large pan with the oil and butter, as it starts to bubble add the egg mixture.
3. When the eggs start to catch on the bottom of the pan, pull them off, away and towards you with a wooden spoon.
4. Gently move the egg mixture until it's almost cooked through, then take off the heat.
5. Check the seasoning and finish with black pepper. Serve with the salmon, onion and capers.
Happy cooking!
RICK STEIN SMOKED SALMON
Our breakfast cure smoked salmon, created by Rick and Jack with Severn & Wye Smokery, is soft and succulent, ideal with scrambled eggs. Oak smoked and matured for 2-3 days.  Available for delivery across the UK.