Meet our food heroes: Bob Lindo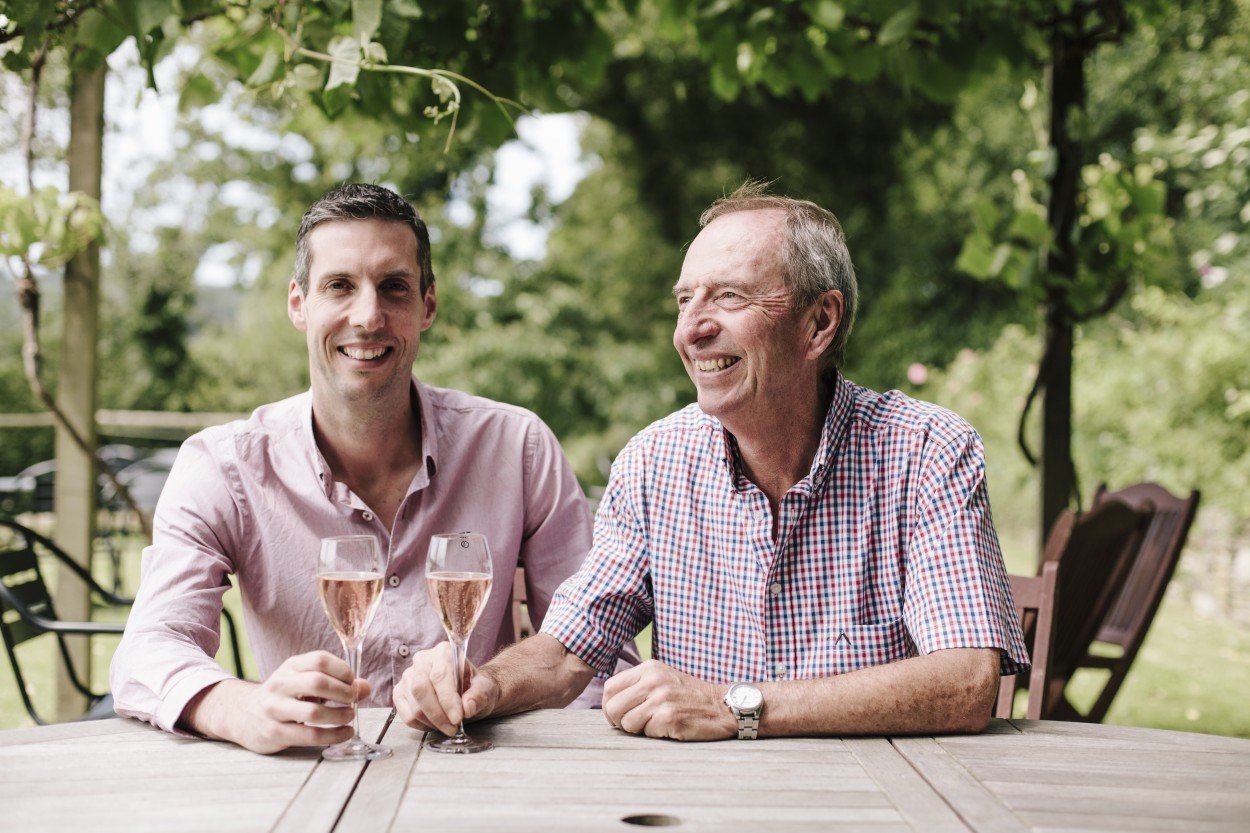 Introducing Bob Lindo from Cornwall's largest vineyard, Camel Valley. We're extremely proud to have listed Camel Valley's award-winning sparkling wines in our restaurants for over 20 years.
The story of Camel Valley started when ex-RAF pilot Bob and his wife Annie planted their first vines in 1989 – they never dreamed of the success they would achieve within 2 decades.  They had bought their farm in the heart of the Cornish countryside several years earlier, seeking a change from service life and the perfect place to bring up their young family, and initially farmed sheep and cattle.  Each summer they watched the grass turn brown on the sun-drenched slopes of the Camel Valley and wondered if vines might enjoy such an aspect. Much learning and testing later, they were producing some fab wines. In 1999, Rick opened the second iteration of their winery, which also appeared on his Food Heroes Series in 2002 (watch a clip here).
And now the second-generation winemaker is hard at work at Camel Valley. Son, Sam Lindo, a maths graduate who had seemed destined for a career in the city, instead decided to make his life in Cornwall. He has now taken over as Winemaker, with a little help from Bob and Annie. 30 years on from planting their first vines the family have  won countless awards – including; 2002 Waitrose Drinks Producer of the Year Award, Gold at the 2005 International Wine Challenge and in 2007 Sam won UK Winemaker of the Year and went on to win the English wine Producers Trophy and the Waitrose Trophy in 2009. Also, in 2006, Bob's hard work was recognised when the Cornwall Tourist Board awarded him an award for outstanding services to tourism in Cornwall, and the vineyard won Gold for Cornish Distinctiveness.
Sam says "It isn't too difficult to sell an individual bottle of English wine or English Sparkling Wine on curiosity value alone, but when customers return time and again to buy our wine, or come to buy a case because they had it in a restaurant the previous night and loved it – that's when you know you're doing something right."
Find out more about our food heroes here.