Meet our food heroes: Johnny Murt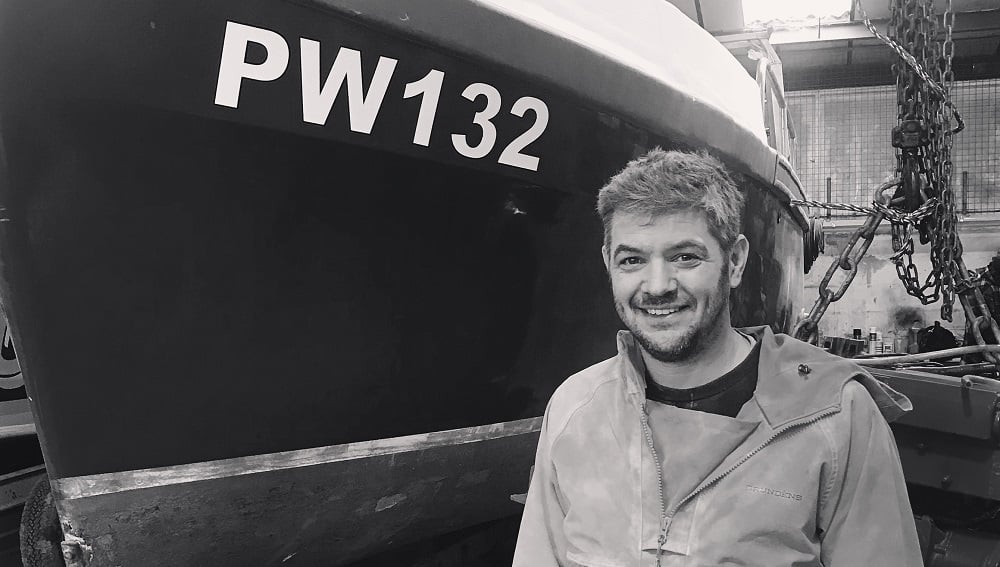 Johnny Murt is part of four generations of Padstow fishing history. The Murt family currently has three boats catching lobster and crab out of the pristine waters of north Cornwall – low-impact, sustainable fishing techniques and keeping food miles down are key to what they do. Discover more about Johnny and Murt's Shellfish in Rick Stein's Cornwall on BBC2.
The relationship between the Steins and Murts goes back over 50 years. Rick's father helped to fund Grandad Murt's first boat, the Boscastle Belle – PW132 (the same registration of Johnny's current boat), before in 1995, he appeared as a fisherman in Rick's first BBC series, Taste of the Sea. Through these family connections and growing up in Padstow, Johnny was destined to be a fisherman, and since buying his first boat with his brother, Martin at the age of 18 hasn't looked back! Working a dayboat on his own gave him a chance to learn his trade, venturing up the Camel Estuary and out to Trevose Head or towards Port Issac for his catch. He then honed his knowledge of the sea and fishing industry whilst studying Marine Biology and a masters in Fishery Conversation Biology at university over in America – where he stayed 10 years before returning home to Padstow. Living and working in the place he and his family grew up is extremely important as his love affair with Padstow and fishing continue.
He says, "when the weather's good and your fishing is good, there isn't a job in the world that can touch it." Johnny's expertise and high-quality catch was recognised on the national stage in 2016 when he was awarded Best Producer at the Observer Food Monthly Awards. Thanks for the lovely lobster, Johnny – keep them coming.
Meet some of our other food heroes here.