Meet our food heroes: Colwith Farm Potatoes
08.08.2019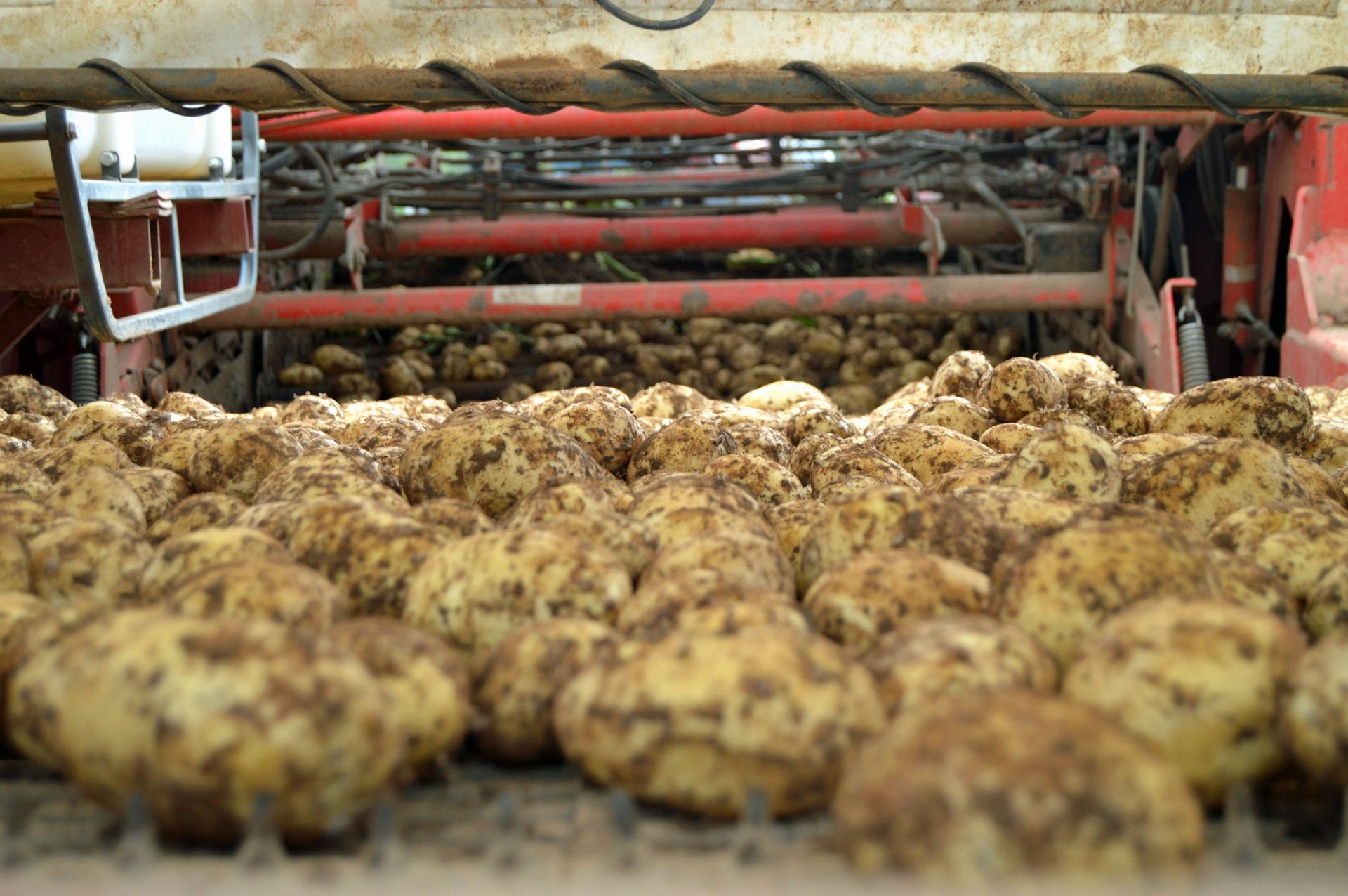 We are very proud to source our potatoes from Cornish producers, the Dustow family who run Colwith Farm near Lostwithiel and have been passionately farming the soils since 1904. They are a five-generation family business with over 100 years of growing experience, so they know a thing or two about what it takes to grow the perfect spud and supply us with between 350-400 tonnes every year. If you've had our fish and chips in Padstow, buttery mash in Falmouth or thick cut chips in Sandbanks, you would have been enjoying a Cornish potato from Colwith Farm.
Chris (pictured above) currently manages the farm, but his father Mike and grandfather Clive, now in his 80s are still very much involved in the business. As is Chris's wife who looks after the HR and accounts side of the business whilst being mum to three little ones – possibly fifth-generation farmers in the waiting.
In addition to their own 200 acre farm, the family also rent high quality land nearby to provide extra growing space for their variety of different potatoes, including Lady Amarilla, King Edward and Sagitta. Each field is only used to grow potatoes once every five years – this allows the soil to retain a healthy structure to produce the highest quality. To make the best use of the land and to aid crop rotation, wheat, barley, rape and hay are also produced on the farm.
Once harvested, the potatoes make their way back to Colwith's packing and grading facility. Here they've got space to store 2500 tonnes of potatoes at the perfect temperature (8°C) in ventilated containers – this means they can supply us with the highest quality potatoes for our chips and mash 12 months of the year. A good chipping potato should, by the way, be between 20 and 21% dry matter – this helps to create the crunchy outside whilst keeping a fluffy centre. There's a lot of science that goes into growing potatoes, you know.
To add another string to their family bow, Chris's brother Steve and his wife Sophie set up Colwith Farm Distillery next door in 2010 – making premium potato vodka and Cornwall's only plough to bottle gin. The business makes use of the farm's crops, producing everything from scratch, including the ethanol base for their spirits.  In 2019 the distillery won Best Family Business at the Cornwall Business Awards, a brilliant accolade for the Dustow family.
Meet some of our other food heroes here.