Meet our food heroes: Cornish Gouda Company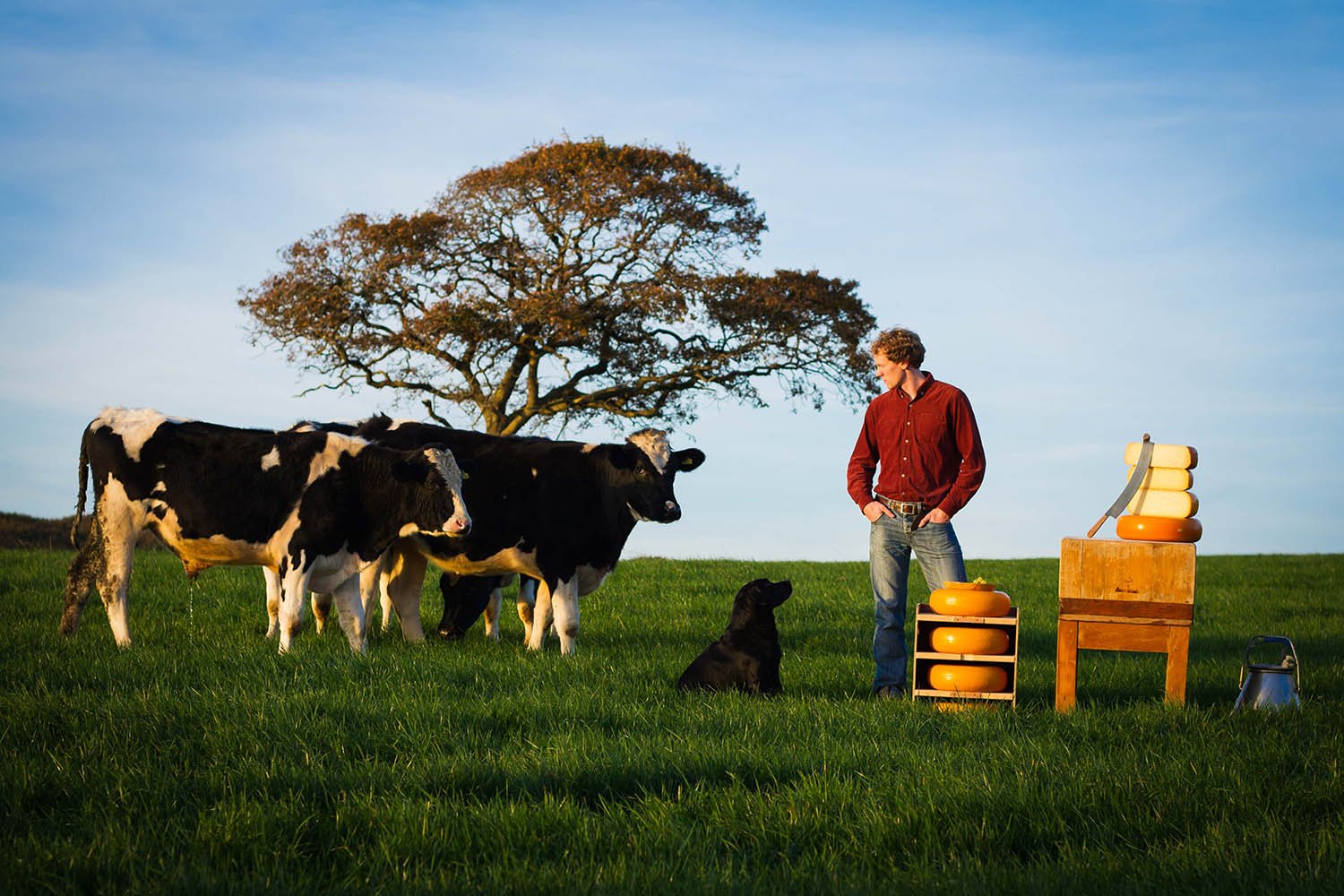 As featured on Rick Stein's Cornwall series on BBC2, The Cornish Gouda Company is tucked away on Talvan Farm in Lanreath, about an hour away from us in Padstow, Giel and his family own a small dairy farm producing some of the finest gouda we've ever tasted. We had a chat with Giel to find out more about his very special Cornish cheese.
You and your family moved to Cornwall in 1998, what made you decide to come over here and why did you choose farming?
My parents always wanted to run a dairy farm, but in Holland they couldn't afford to milk cows in Holland. England was a much cheaper option as it was not producing anywhere near 100% of its own milk.
What makes your cheese so special?
The reason our cheese is so special and tastes so amazing is because we do everything ourselves! All of the animals are born and reared on our own farm and fed from our own crops that my brother grows. 80% of the energy I use to make the cheese comes from our own sustainable forestry. I make all the cheese by hand, no machinery.
Tell us a little more about your family – who runs the farm and who helps you out with the cheese?
My mother and father do all of the farm work. Myself, brother and sister help out on the farm when we have large jobs that need doing. My brother looks after all the crops and grass, and I am the sole cheese maker. I do have two members of staff helping with other aspects of the cheese business.
What's the best way to eat your cheese?
Our cheese makes a great addition to any cheeseboard. It's best enjoyed at room temperature after being exposed to oxygen so it can breath. Cornish Gouda is also a fantastic cooking cheese as it melts beautifully. It gives a lovely colour to your dishes and because the flavour is so rich and intense you only need small amounts of our cheese to taste it in cooking.
Finally, what do you like to get up to when not making cheese?
Mountain biking and surfing are my main two hobbies and what better place to do them than Cornwall. We have great surf here and some amazing local mountain biking trails. Living in Cornwall, simply walking the dog on the public foot paths is a joy.
Try Giel's Cornish Gouda in our Cheese Box – available to order online for home delivery or you can find out more on The Cornish Gouda Company's website here.