Meet our food heroes: Porthilly Shellfish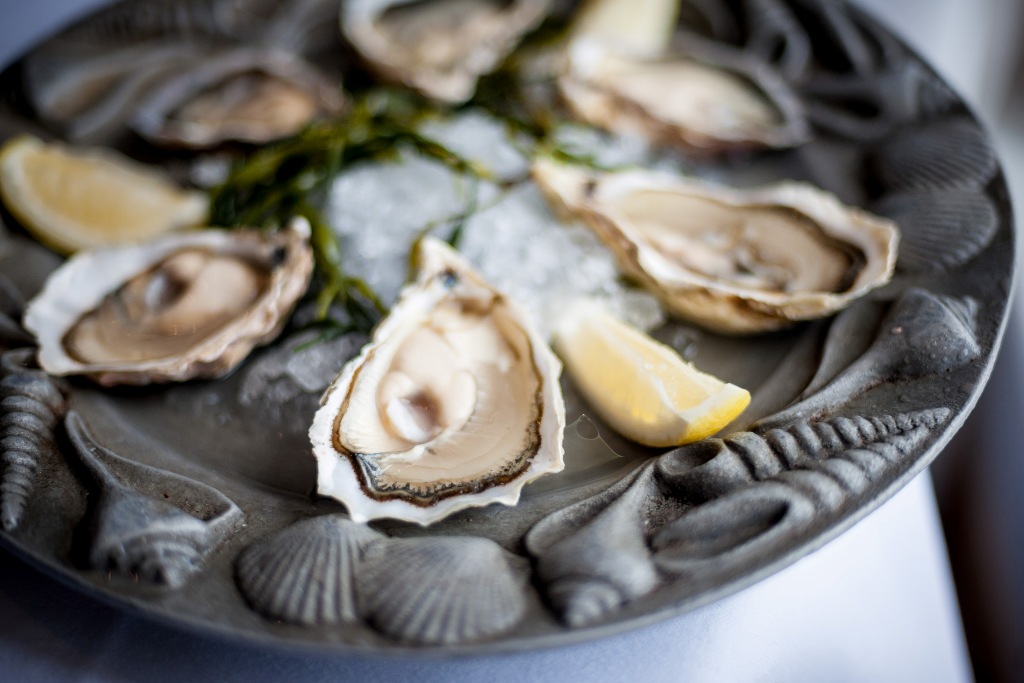 Tim Marshall is the owner of Porthilly Shellfish, home of the famous Porthilly oysters, as well as mussels and a range of sea vegetables. He comes from five generations of farmers and always loved fishing, crabbing and boats growing up – which led onto dabbling with trying to grow oysters on the family's land for some extra money. You'll learn more about his produce in Rick Stein's Cornwall series on BBC2.
The test more than paid off and now more than thirty years on Porthilly Shellfish supply our restaurants with oysters that customers enjoy time and time again. They grow around 800,000 oysters a year, which are bought in as tiny juveniles, some as small as 6mm, and are grown in cages held on frames on the seabed in the Camel Estuary – just a mile across from the water from Padstow.
Tim also shares his knowledge and passion for shellfish at training sessions for our kitchen and front of house teams and his top tip for storing shellfish: Never keep them in water but put them in a bowl, cover with a damp cloth and store them in the bottom of your fridge.
Meet some of our other food heroes here.