Top tips for the perfect BBQ
21.05.2015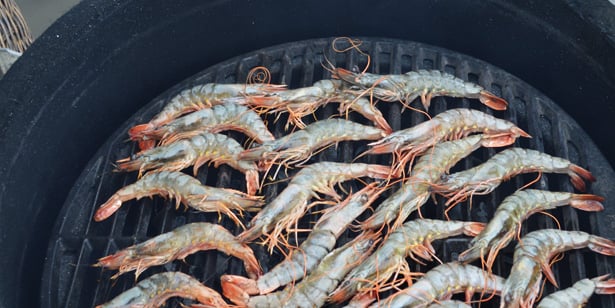 The weather is warming up, we've switched our winter boots for flip flops and we've dusted off the grill – it can only mean one thing: it's time to get the BBQ out! We might not always have the weather here in the UK for a BBQ, but that won't stop us from heading to the grill! We caught up with Jack Stein for his top BBQ tips to use this summer.
Make a good salad: tomato, basil and mozarella or ceviche of cured seabass, avocado, lime, tomato, red onion, garlic and chilli
For larger cuts of meat pre-cook in your oven to about 5 degrees below serving temperature. For example if cooking beef sirloin, cook in the oven to 50°C and then finish on the grill.
Don't add pepper to meat while it's on the BBQ as it burns, add it afterwards before serving
Grill vegetables and lettuce – there's more to a BBQ than just meat!
Cook fish in tin foil with flavouring to stop the skin sticking and to add new tasty dimensions
For more top tips on the perfect BBQ, take a look at our summer BBQ cookery course at Padstow Seafood School where you'll learn how to cook barbecued butterflied lamb with lemon, garlic and thyme, seared smoked sea trout with chive dressing and Tandoori prawns.
Enjoy your BBQ and if you have any questions for Jack about cooking on the BBQ just ask them in the comments below or ask us on Twitter.