Our local food heroes at The Cornish Arms
25.08.2016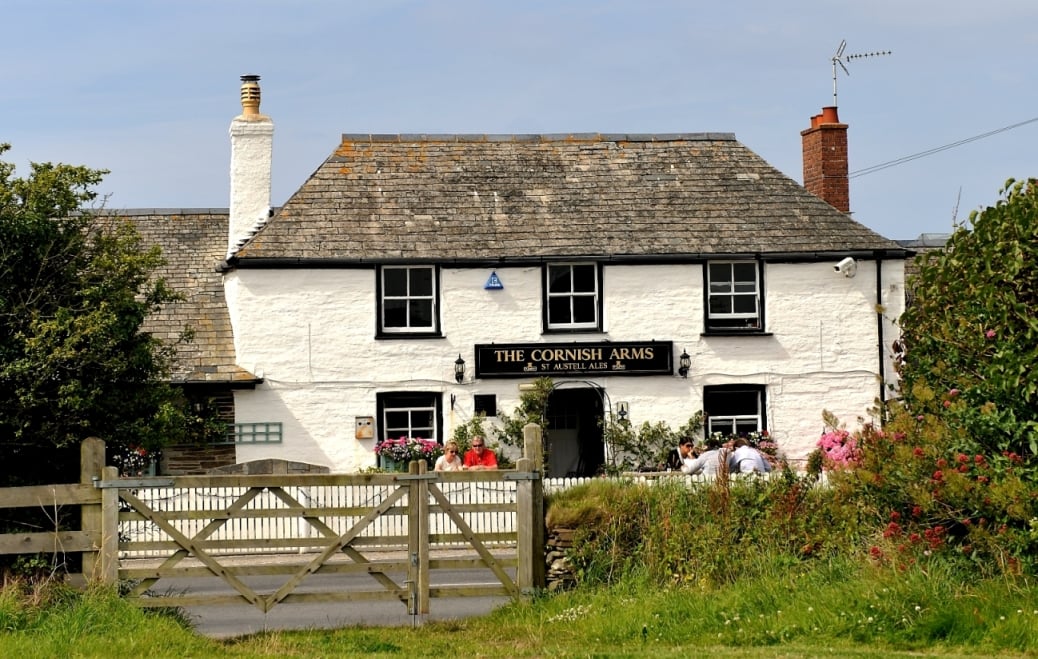 It's extremely important to us to source good quality, local, fresh ingredients that we can use in all of our restaurants and shops. Whether it's fish landed in St. Ives to be served at our chippy, or vegetables picked down the road at Padstow Kitchen Garden for our Bistro, we try to make sure that we can bring fresh Cornish produce, straight to your plates.
And it's no different at our pub in St. Merryn. The Cornish Arms has a selection of food suppliers, all chosen specifically because of the fantastic, high quality produce they deliver. We spoke to Head Chef, Alex Clark, about the suppliers he chooses…

Butchers: Philip Warren
Based in Launceston in North Cornwall, Philip Warren have been graziers and master butchers since 1880. They work with local farmers to deliver meat that's been fed on grass and aged on the bone, a process that ensures high quality. Philip Warren supplies The Cornish Arms with all of our meat, including beef, sausages, burgers and chicken. Alex says, "They are the best butchers around".
Fish: Matthew Stevens
Prized for its quality and flavour, Matthew Stevens has delivered premium Cornish fish fresh from St. Ives since 1948. The family business uses sustainable fishing methods and ethical sourcing, with only the freshest fish from local coves, ports and markets being used. All of our fish comes from Matthew Stevens, and we have built a great relationship with the company over the past few years. Alex emphasises that "they have traditional values on a large scale, and they get the best fish available – they are trusted suppliers of ours".
Vegetables: Padstow Kitchen Garden
Having lived and worked on Trerethern Farm for over 130 years, the Geach family heritage laid a path for their son Ross, to start Padstow Kitchen Garden in 2007. As a trained chef – Ross spent over 10 years working at Rick Stein – he understands what kind of produce restaurant kitchens need and also the demand for high quality veg. At The Cornish Arms, all of our vegetables come from Padstow Kitchen Garden, with Alex reiterating that "they understand the pub's needs".
Ice cream: Treleavens Luxury Hand Made Cornish Ice Cream
Based in Lanivet, Treleavens provides us with a whole range of delicious ice creams that are extremely popular here at The Cornish Arms. Using  natural ingredients, their ice cream uses solely Cornish milk, fresh fruits and local sweets. According to Alex, "it's the best Cornish ice cream you can get".

What do you enjoy eating when you visit us at The Cornish Arms? Let us know in the comments below…