Recipe: Apple Charlotte from Rick Stein's Cornwall
06.01.2021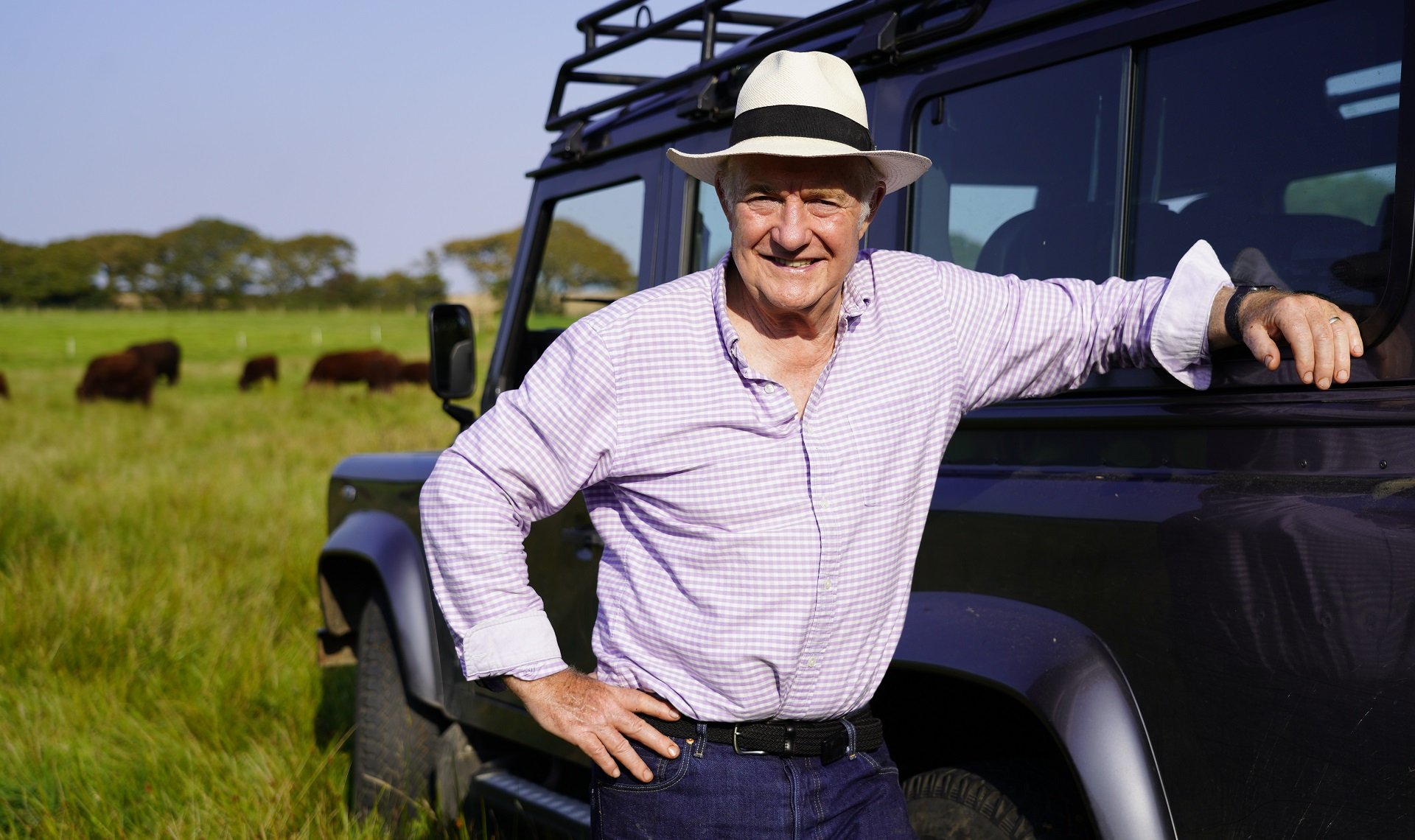 Recreate Rick's mum's recipe for Apple Charlotte as seen on Rick Stein's Cornwall.
A rather comforting autumnal or wintry dessert to enjoy with your family on a Sunday afternoon at home – just as Rick did when we was a kid. In the show, Rick uses a selection of heritage apples from John Harris' orchard at Tresillian House, but Bramley's and Cox's will do the trick nicely at home.
Ingredients
120g butter, plus extra for greasing
250g Bramley apples, peeled, cored and thinly sliced
250g Cox's apples, peeled, cored and thinly sliced
1 tbsp caster sugar
Pinch of ground cloves
A little grated unwaxed lemon zest, to taste
6–7 slices white bread, about 5mm/¼in thick, crusts removed
1 egg yolk
Method
Preheat the oven to 200C/180C Fan. Generously butter a 600ml/1 pint pudding basin.
Rinse the apple slices in cold water and put them in a saucepan with the sugar, cloves, lemon zest and 30g/1oz butter. Cook over a low heat until the apples break down. Beat to a purée using a wooden spoon. Leave to cool.
Melt the remaining butter. Cut each slice of bread into rectangles and brush both sides with the butter. Alternatively, you can dip the bread into the butter. Line the pudding basin sides and base with about three-quarters of the bread, overlapping the bread slightly to ensure there are no gaps.
Beat the egg yolk into the cooled apple purée and spoon into the bread-lined basin. Cover with the remaining buttered bread and push down. Cover tightly with kitchen foil.
Bake for about 30 minutes. Remove the foil and bake for a further 7–10 minutes, until the top is golden brown.
Leave the pudding to rest for 5 minutes before inverting onto a serving plate. Serve with custard, clotted cream or ice cream.
Find out more about the series here.
DINE IN WITH STEIN'S AT HOME
Our Stein's at Home menu boxes bring fresh Cornish seafood and Rick's classic dishes straight to your door to enjoy at home. Available for delivery across the UK every Wednesday, Friday and Saturday.