Recipe: Cornish bouillabaisse from Rick Stein's Cornwall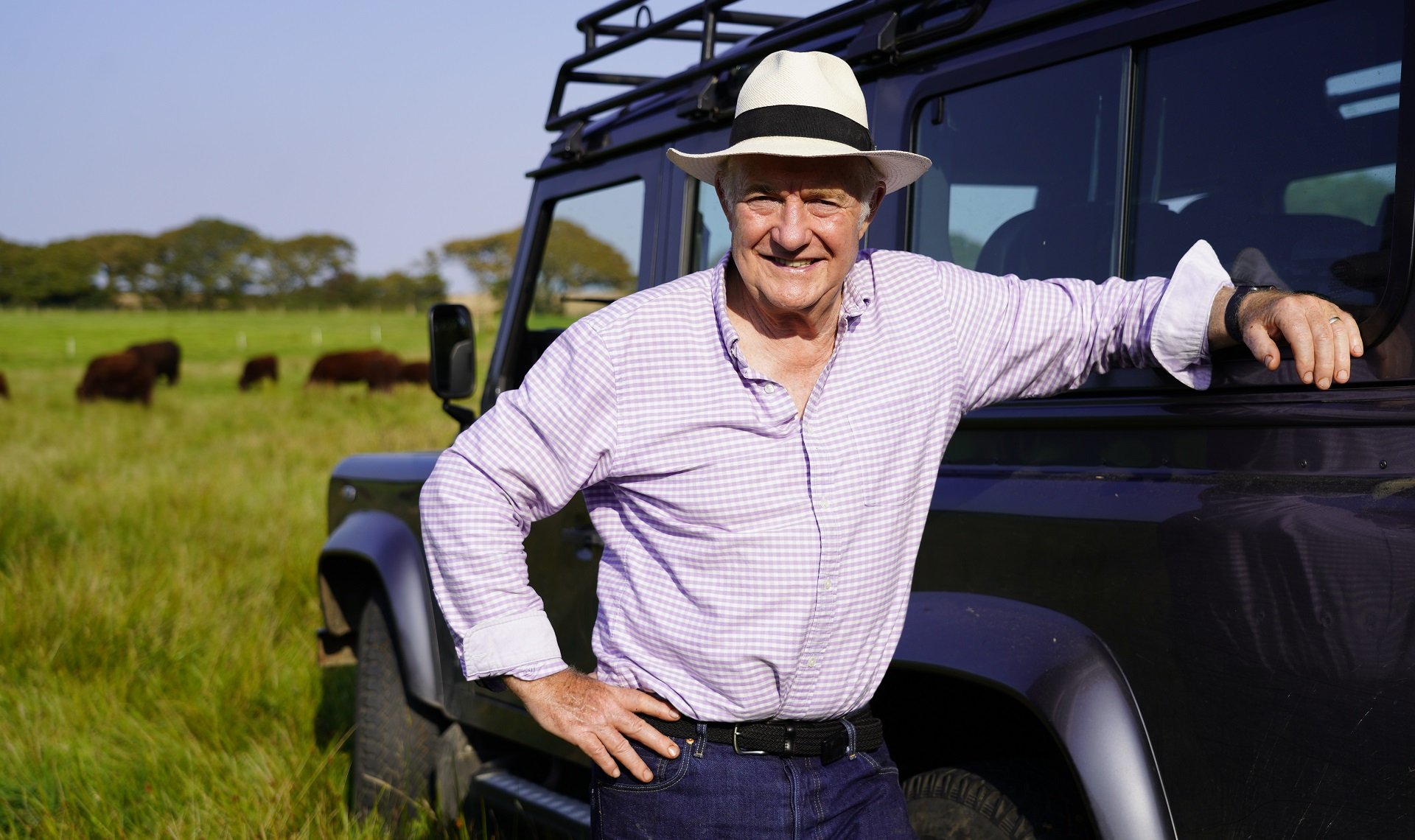 Recreate Rick's recipe for Cornish bouillabaisse with creamy mash as seen on Rick Stein's Cornwall.
Bouillabaisse is a traditional French fish stew made from the freshly caught seafood of the day. If gurnard is not available, use a fresh meaty fish such as cod, snapper or monkfish. Look out for sustainable fish when shopping.
Ingredients
For the mash
1kg/2lb floury potatoes, such as King Edward or Maris Piper, peeled and cut into even chunks
150ml pint full-fat milk or cream
50g butter
2 tsp salt
For the bouillabaisse
5 tbsp olive oil
2 shallots or 1 onion, roughly chopped, skin and all
3 garlic cloves, roughly chopped, skin and all
1 small fennel bulb, chopped
2 whole gurnards (about 600g total weight), filleted (ask for the head and bones if done by a fishmonger)
100ml/3½fl oz dry white wine
600ml/21fl oz water or fish stock
2 large tomatoes, roughly chopped
1 tbsp tomato paste
2 strips of orange peel
Pinch of saffron
Pinch cayenne pepper
250g prawns, shell on, or 6 or so cooked langoustines, cut in half lengthways
12 live mussels in the shell, scrubbed and debearded
Salt and freshly ground black pepper
Method
To make the mash, boil the potatoes in salted water for about 20 minutes, until cooked through. Drain well and wait for the steam to die down so they are fairly dry. Push the potatoes through a potato ricer, whisk with an electric whisk or use a masher. When there are no lumps remaining, add the milk or cream and butter and beat and until light and smooth.
To make the bouillabaisse, heat the oil in a fairly deep, wide pan and fry the shallots, garlic, fennel and gurnard heads and bones until the vegetables are softened.
Add the wine, water or fish stock, tomatoes, tomato paste, orange peel and saffron. Bring to a boil, then turn down to a simmer and cook for 30–40 minutes.
Working quickly, pour the mixture into a sieve and push the tomato mixture through the sieve with a wooden spoon or the back of a ladle (alternatively pass through a mouli) to extract as much flavour as possible from the fish bones and vegetables. Discard the solids.
Rinse the pan and pour the soup mixture back into it, then heat through, seasoning to taste with the cayenne, salt and pepper. Add the gurnard fillets and prawns and cook for 2 minutes, then add the mussels and cook for a further 2–3 minutes until the mussels have opened (discard any mussels that do not open).
Spoon some mashed potato onto each warmed plate and top each with some of the fish, prawns and mussels, then spoon over a little more of the sauce. Serve immediately.
Find out more about the series here.
DINE IN WITH STEIN'S AT HOME
Our Stein's at Home menu boxes bring fresh Cornish seafood and Rick's classic dishes straight to your door to enjoy at home. Available for delivery across the UK every Wednesday, Friday and Saturday.