Recipe: Duck breast with a sea buckthorn from Rick Stein's Cornwall
14.01.2021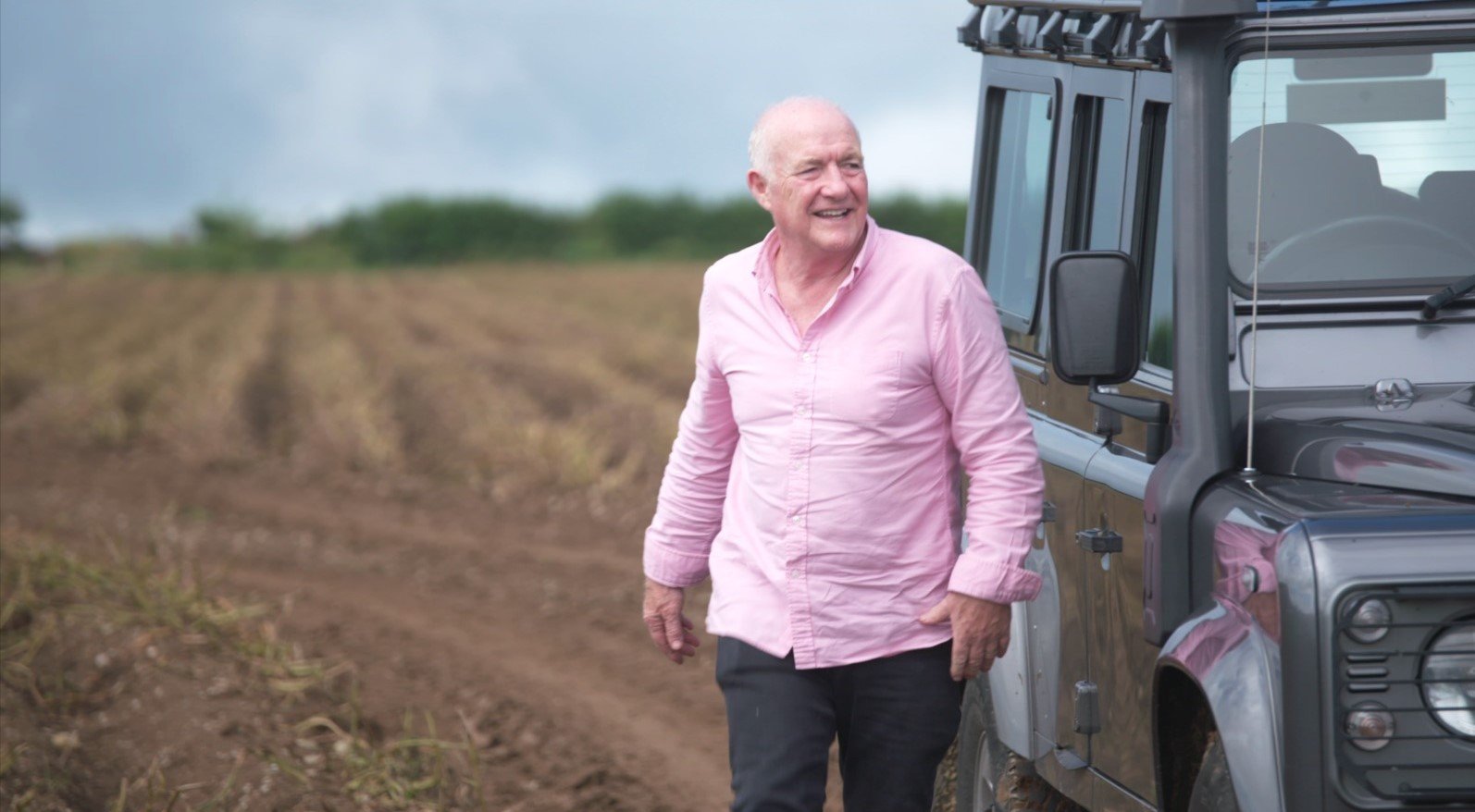 Recreate Rick's duck breast with a sea buckthorn, chilli and ginger sauce recipe as seen on Rick Stein's Cornwall.
Sea buckthorn berries are quite tart, sort of like sour orange with hints of mango or pineapple. The berries ripen between August and December and can be found in many coastal areas. If you are not fortunate enough to be able to pick them fresh, they are available to order frozen online.
Ingredients
2 x duck breasts (approx. 150g each ), skin scored in a criss-cross pattern
Rapeseed oil, for frying
100g sea buckthorn berries
500ml freshly squeezed orange juice
5cm piece fresh root ginger, peeled and finely chopped
1 large garlic clove, finely chopped
1 lemongrass stalk, finely sliced
2 spring onions, white section sliced on the diagonal and green parts sliced
1 bird's-eye chilli, finely chopped (seeds included)
2 star anise, broken
1 tbsp nam pla (Thai fish sauce)
1–2 tbsp caster sugar (optional)
salt and pepper
For the greens
1 tbsp rapeseed or vegetable oil
1 large garlic clove, chopped
4cm piece fresh root ginger, peeled and chopped
1 small head spring greens, finely sliced
3–4 stalks curly kale, woody stems discarded, leaves finely sliced
2 tsp soy sauce, to taste
Method
Season the duck breasts well with salt and freshly ground black pepper, then fry them in a pan lightly brushed with rapeseed oil. Cook for about 4–5 minutes or until the skin is browned and some of the fat has rendered.
Turn over and continue to cook for a further 2–3 minutes. Remove from the pan and set aside, covered with kitchen foil, to rest for 5–10 minutes. Do not wash the pan.
Put the buckthorn berries in a different pan with the orange juice and cook over a medium heat for about 5–6 minutes, or until soft and pulpy. Pass through a sieve and discard the seeds. Set aside.
Pour away any excess duck fat in the frying pan and add the ginger, garlic, lemongrass, the white parts of the spring onions, chilli and star anise and fry until softened and fragrant. Add the orange and sea buckthorn berry juices and simmer to reduce the volume of liquid and intensify the flavour. Add the nam pla and sugar, to taste.
Slice the rested dusk breasts on the diagonal and add to the pan to cook through in the sauce. Throw in the sliced green spring onion tops and allow to wilt.
For the greens, heat the oil in a wok, then add the chopped garlic and ginger. Stir-fry for a minute, then add the spring greens and kale, keep them moving as they start to wilt for a minute or two. Season with soy sauce.
Serve the duck and sauce alongside the wilted greens.
Find out more about the series here.
DINE IN WITH STEIN'S AT HOME
Our Stein's at Home menu boxes bring fresh Cornish seafood and Rick's classic dishes straight to your door to enjoy at home. Available for delivery across the UK every Wednesday, Friday and Saturday.