Recipe: Pancakes with vodka lemon drizzle and blackberry compôte from Rick Stein's Cornwall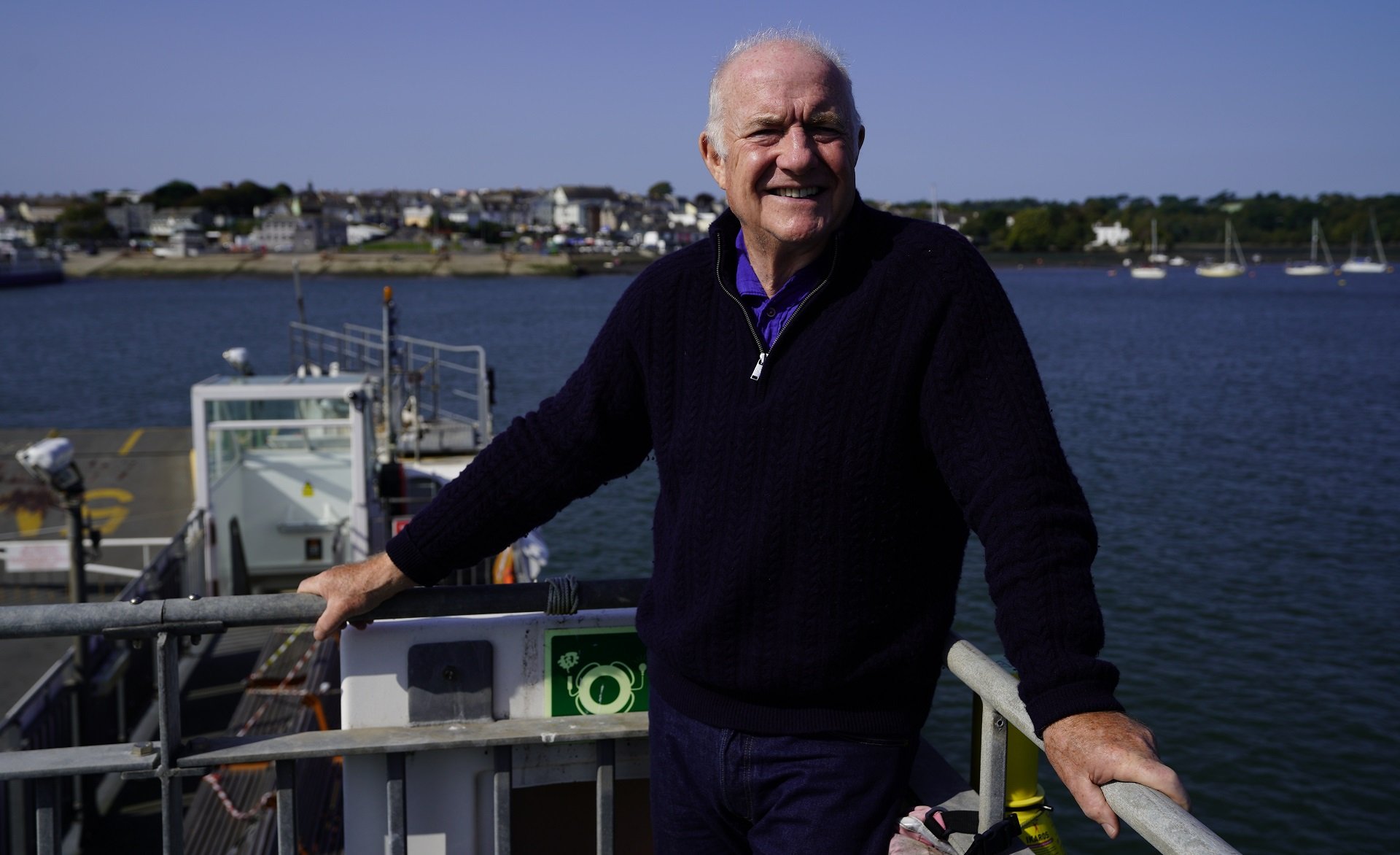 Recreate Rick's pancakes with Colwith Farm Distillery vodka and blackberry compôte recipe as seen on Rick Stein's Cornwall.
Traditional thin pancakes are drizzled with lemon and blackberry sauces for a fabulous dessert or special breakfast. Leave out the vodka if you prefer.
Ingredients
For the pancakes
125g plain flour
1 free-range egg, beaten
300ml milk
1 tbsp vegetable oil, plus extra for cooking
Pinch salt
For the blackberry compôte
250g fresh or frozen blackberries
1 tbsp lemon juice
1–2 tbsp caster sugar, to taste
For the lemon drizzle
4 tbsp caster sugar
4 tbsp freshly squeezed lemon juice
2–3 tbsp vodka (optional)
To serve (optional)
Clotted cream or vanilla ice cream
Method
Sieve the flour and salt into a bowl and make a hole in the centre. Add the egg and 100ml/3½fl oz milk, then gradually whisk to incorporate the flour until it has the consistency of thick cream. Beat in the tablespoon of oil and the remaining milk. Set aside.
To make the compôte, put the blackberries, lemon juice and sugar in a saucepan. Heat gently, until the blackberries start to soften and release their juices and the sugar has dissolved. Stir gently (you want the blackberries to keep their shape) until you have a syrupy mixture. Remove from the heat and set aside.
For the drizzle, mix together the sugar, lemon juice and vodka (if using) until the sugar has dissolved.
Heat a non-stick frying pan or a crêpe pan and swirl in a little oil. Pour out any excess oil into a small jug – the pan should be just coated. Pour in enough batter to coat the bottom of the pan evenly and place over a medium heat. After about a minute, use a palette knife to loosen the edges. Flip the pancake over to cook the other side for a further minute. Transfer to a warmed plate and cover with a clean tea towel to keep warm. Repeat until all the batter is used up.
To serve, roll or fold the pancakes into quarters and drizzle with the lemon drizzle. Serve alongside the blackberry compôte and clotted cream or ice cream, if you like.
Find out more about the series here.
DINE IN WITH STEIN'S AT HOME
Our Stein's at Home menu boxes bring fresh Cornish seafood and Rick's classic dishes straight to your door to enjoy at home. Available for delivery across the UK every Wednesday, Friday and Saturday.