Recipe: Peppercorn spiced steak with béarnaise sauce from Rick Stein's Cornwall
19.01.2021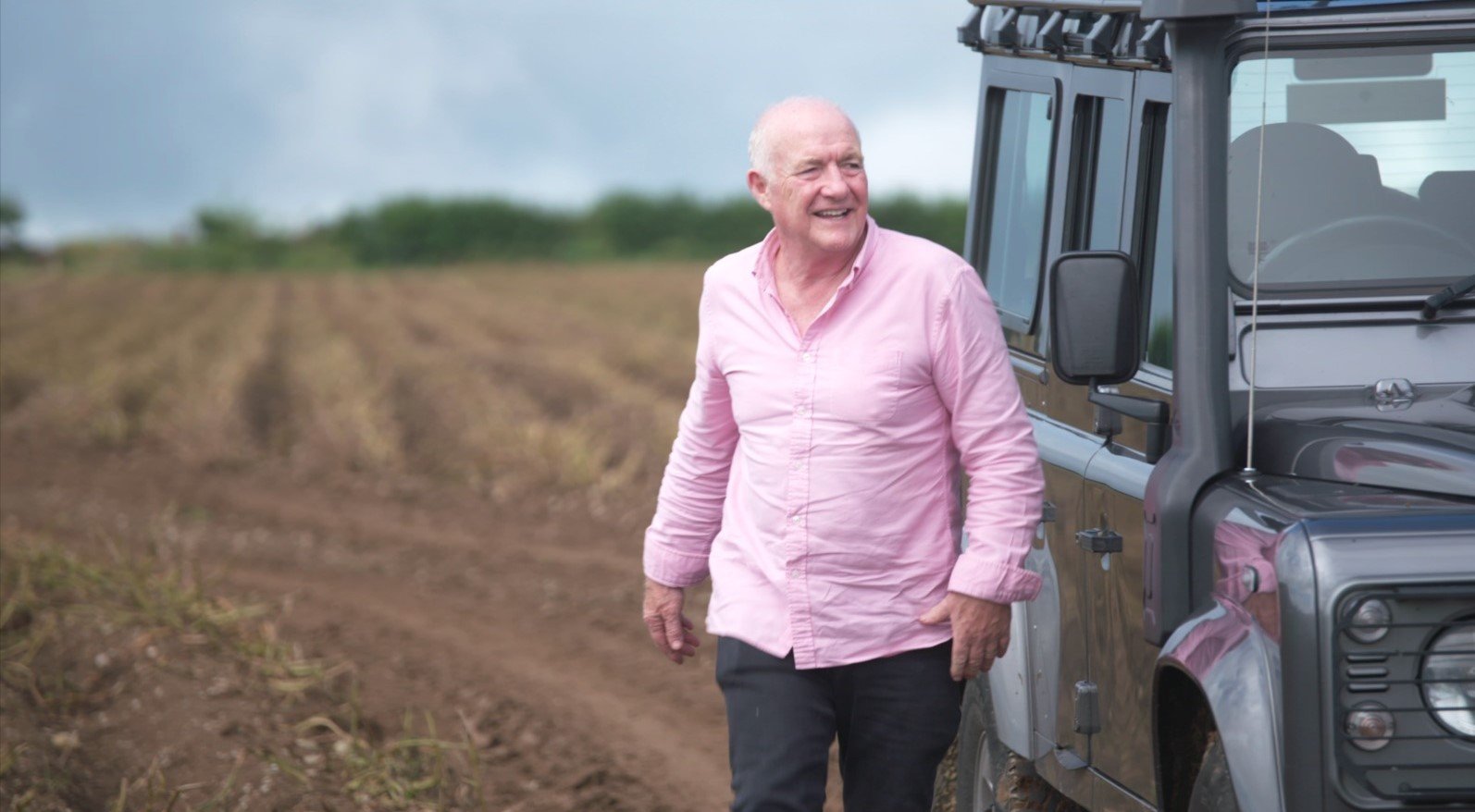 Recreate Rick's recipe for Peppercorn spiced steak with béarnaise sauce from Rick Stein's Cornwall.
Peppercorn steak works wonderfully with a rich, buttery béarnaise. The sauce can be tricky to make, but it's well worth mastering.
Ingredients
For the peppermix
1 chipotle chilli, seeds removed
1 pasilla chilli, seeds removed
2 tbsp black peppercorns
2 tbsp white peppercorns
2 tsp szechaun peppercorns
1 tbsp sea salt flakes
For the steak
2 rib-eye steaks (approx. 225g/8oz each), well marbled with fat, at room temperature
¼–½ tbsp peppermix (see above)
2 tsp rapeseed oil
For the béarnaise sauce
5 tsp white wine vinegar
½ tbsp fresh tarragon, chopped
1 shallot, finely chopped
10 turns of black pepper from a grinder
1 egg yolk
110g/4oz unsalted clarified butter (see recipe tips)
Method
To make the peppermix, combine all the ingredients in a spice grinder. Season the steaks on both sides with the peppermix and a pinch of salt. Any excess spice mix can be stored in an air-tight container for future use.
To make the béarnaise sauce, heat the vinegar, tarragon, shallot, pepper and three-quarters of a tablespoon of water in a small saucepan. Boil until the volume of liquid has reduced to a tablespoon.
Set a heatproof bowl over a pan of just-simmering water, ensuring the bowl is not touching the water. Add three-quarters of a tablespoon of water and the egg yolk and whisk with a balloon whisk until the mixture is creamy and increased in volume.
Remove from the heat and gradually whisk in the clarified butter. Stir in the tarragon and shallot reduction. Season with a good pinch of salt.
To cook the steaks, make sure they are at room temperature. Brush a ridged griddle pan with the oil and place over a high heat. When the pan is hot, add the steaks and cook for 1–2 minutes per side for rare, 2–2½ minutes per side for medium or up to 4 minutes per side for well done, depending on the thickness. Remove from the pan, cover with kitchen foil and leave to rest for 5 minutes at room temperature.
Serve the steak with the béarnaise and a side of butterhead lettuce salad or green beans.
Find out more about the series here.
DINE IN WITH STEIN'S AT HOME
Our Stein's at Home menu boxes bring fresh Cornish seafood and Rick's classic dishes straight to your door to enjoy at home. Available for delivery across the UK every Wednesday, Friday and Saturday.