Recipe: Spiced poached pears with blackberries from Rick Stein's Cornwall
15.01.2021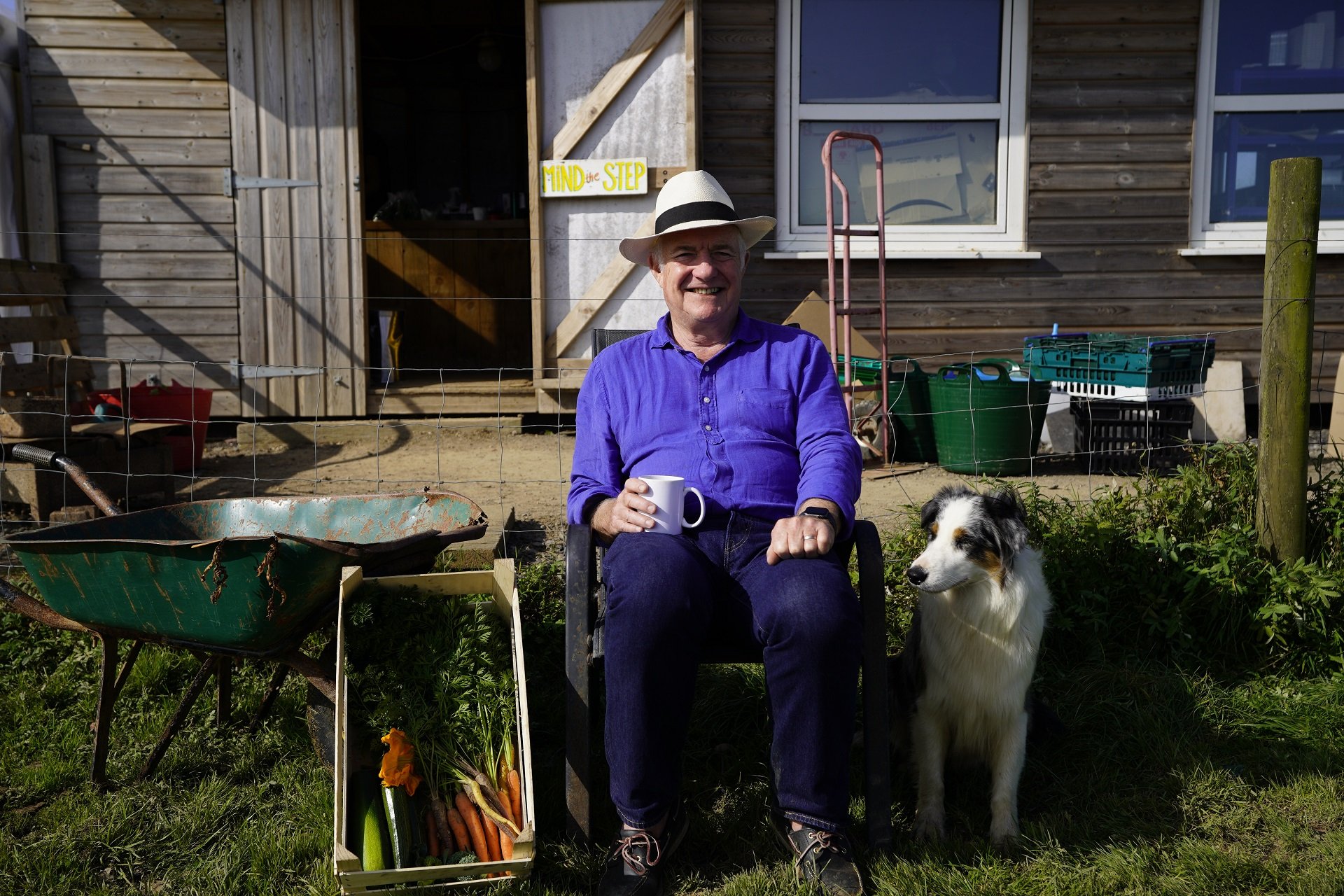 Recreate Rick's recipe for spiced poached pears with blackberries as seen on Rick Stein's Cornwall.
Poached pears are such an elegant dish, light enough to enjoy after a heavy main. Avoid overripe pears as they can become mushy and loose their regal shape.
Ingredients
8 pears, peeled and cored leaving top stem intact
1 lemon
1 orange
750m red wine
200g fresh root ginger
1 cinnamon stick
4 whole cloves
5 fennel seeds
1 fresh bay leaf
1 sprig rosemary
500g caster sugar
300g frozen blackberries
Thick custard or ice cream, to serve
Method
Using a vegetable peeler, pare the zest from half the orange and the half lemon, then squeeze the juice from each fruit.
In a large saucepan over a medium heat, bring the orange and lemon zest, wine, ginger, spices, herbs, sugar and blackberries to the boil. Reduce the heat to low and simmer for 10 minutes. Strain the liquid into a clean pan and return the cinnamon stick to the strained mixture.
Add the pears and any juices and simmer over a very low heat for about 45 minutes, or until the pears are tender, turning once.
Lift the pears carefully from the liquid and set aside. Simmer the sauce until the volume of liquid is reduced by two-thirds, then strain through a fine sieve.
The pears can be eaten warm or at room temperature. Pour the sauce over the pears and serve alongside custard or ice cream.
Find out more about the series here.
DINE IN WITH STEIN'S AT HOME
Our Stein's at Home menu boxes bring fresh Cornish seafood and Rick's classic dishes straight to your door to enjoy at home. Available for delivery across the UK every Wednesday, Friday and Saturday.